Beelink SEA I TV Box with Realtek 1295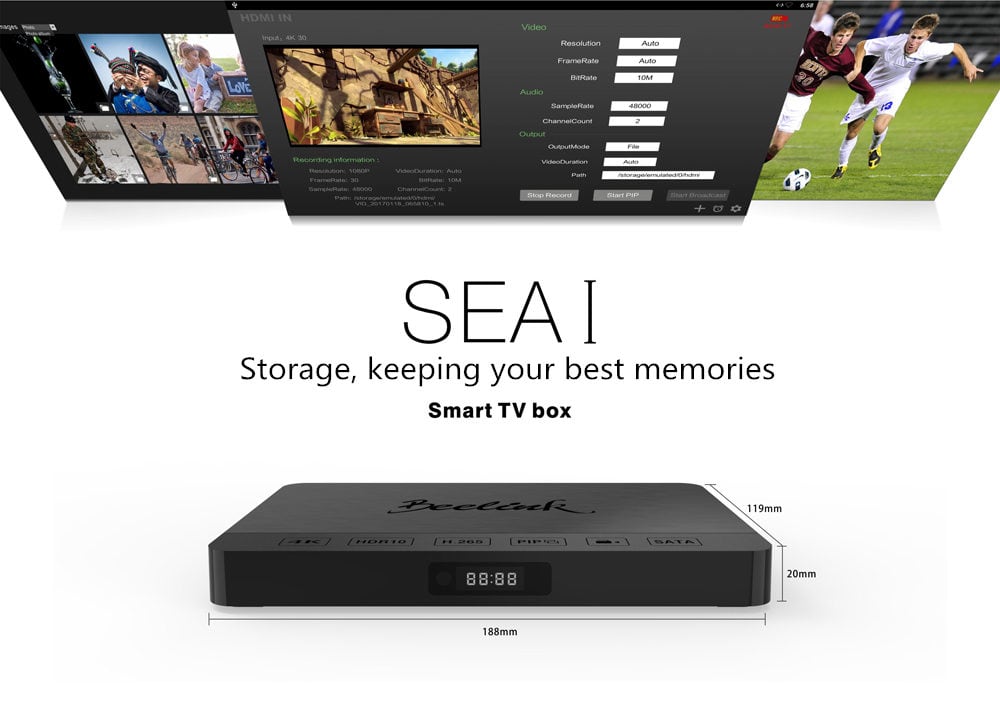 The lack of storage space certainly makes some people despair with their current Android TV box. With the Beelink SEA I Android TV Box you can not only install a fast 2.5″ hard disk or SSD (SATA III), but also use the HDMI input to play back other sources directly on the TV box (even via picture in picture) or even record them. So you can easily expand your film collection or play it comfortably over the box or create a security solution with a connected camera (if required, fade in picture by picture directly on the TV).
Sometimes miracles do happen and some manufacturers come up with their latest Android TV box. Any simple box can stream, play or play back, but what about playing other HDMI sources? Or by recording the connected HDMI source or expanding the storage space with a fast 2.5-inch hard drive/SSD? Of course, you could also play large amounts of data in the form of movies, pictures or anything else without a network connection.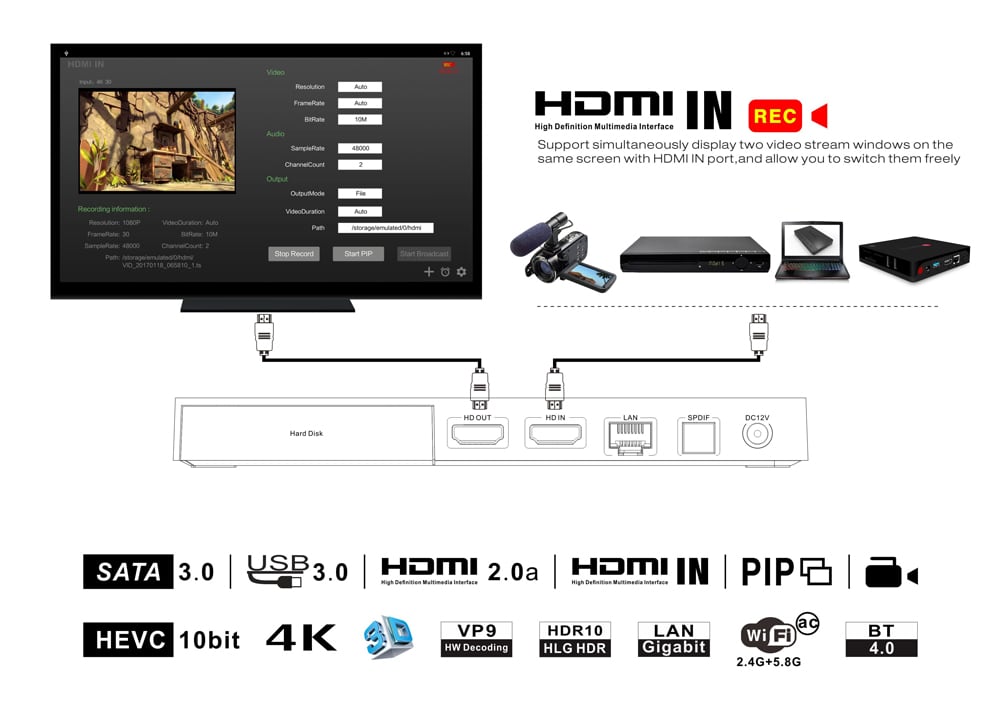 The Beelink SEA I Android TV box could do all this for you in the future. The 4K and HDR-capable TV box is powered by a Realtek 1295 quad-core processor (ArmCortex A53) without clocking. There is also 2 GB of RAM and 16 GB of storage space. This can be easily expanded via the hard disk slot or by plugging it in via the full USB 3.0 ports and the SD card slot. The operating system used is Android 6.0 with a customized interface. A suitable remote control is also included.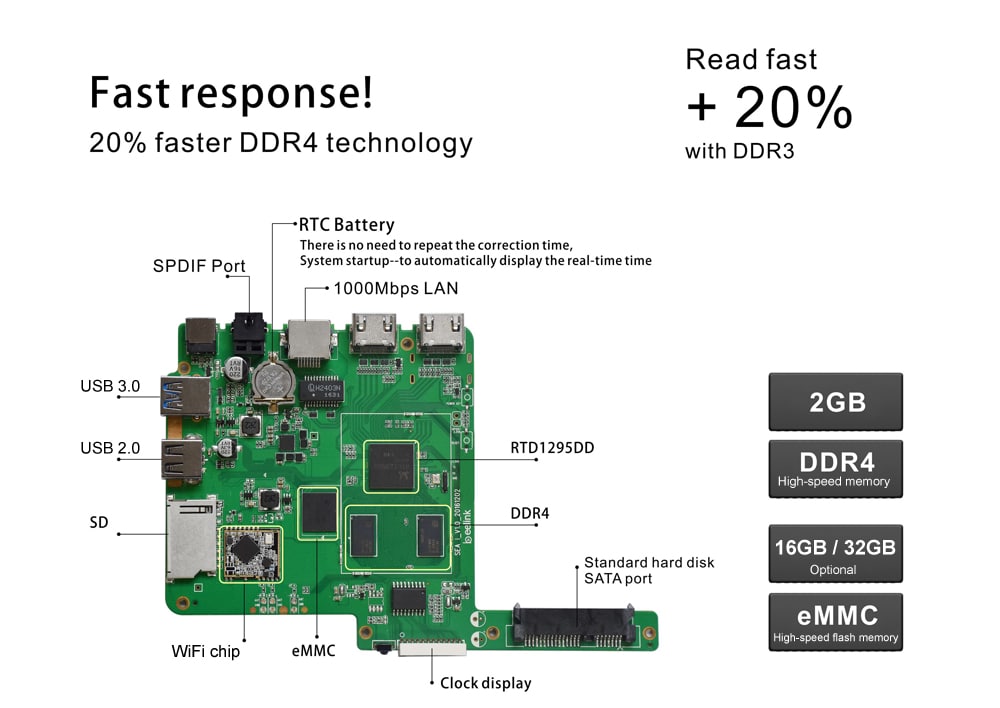 In addition to the HDMI input and further HDMI 2.0 output, the box can also be equipped with a LAN and optical connection. A stable dual-band WLAN connection like a Bluetooth connection can also be used. All current codecs (HD MPEG1/2/4,H.263,H.264,H.265) and resolutions up to 4K with HDR + 5.1 surround sound playback are supported. In addition, a Picture in Picture mode is even possible. The power consumption during operation should be less than 10 watts.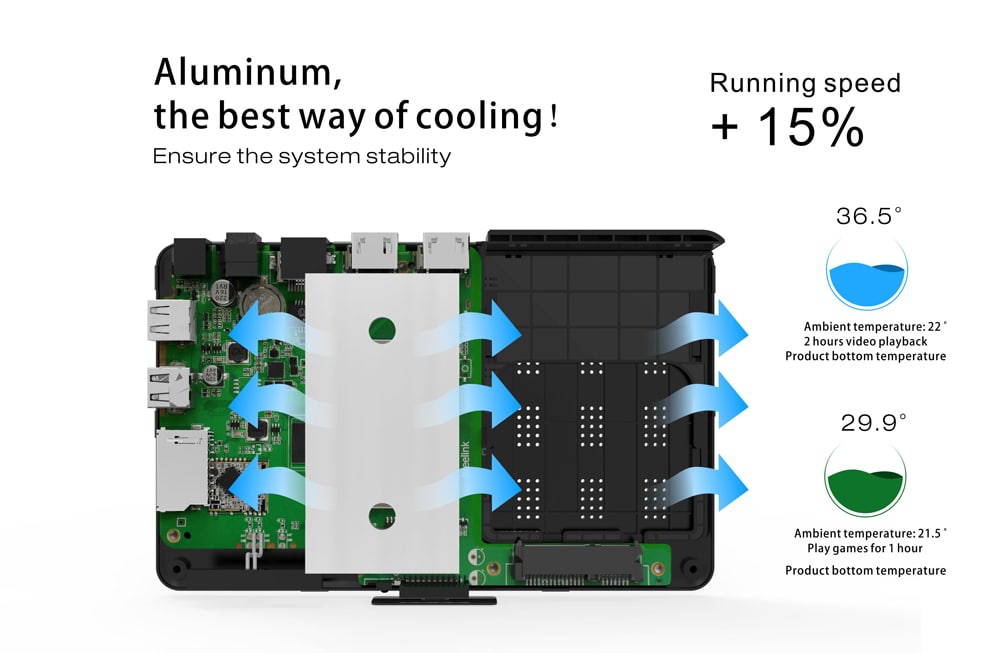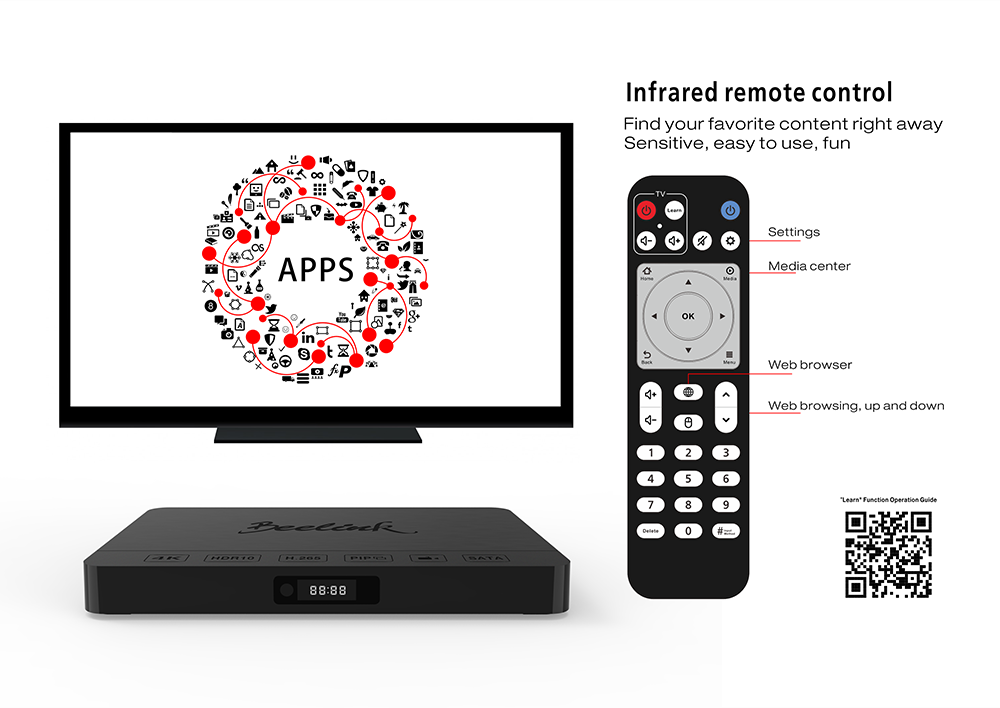 The use is simple and quite extensive due to the open Android operating system. The system is fast, stable. The Playstore is also already installed. The installation of a 2.5 inch hard disk with different data is no problem and the system easily recognizes the data and the format of the hard disk. The formatting used is not described. Streaming via a NAS server should also be possible without problems, even 4K films ran without interruptions or interference.