Beelink U95 Mini PC
This does not mean that the solution will be bad or unsuitable for today's uses. The Beelink U95 just draws from a catalog of available chips to build a machine with possibilities that are still quite broad in terms of office, surfing and multimedia.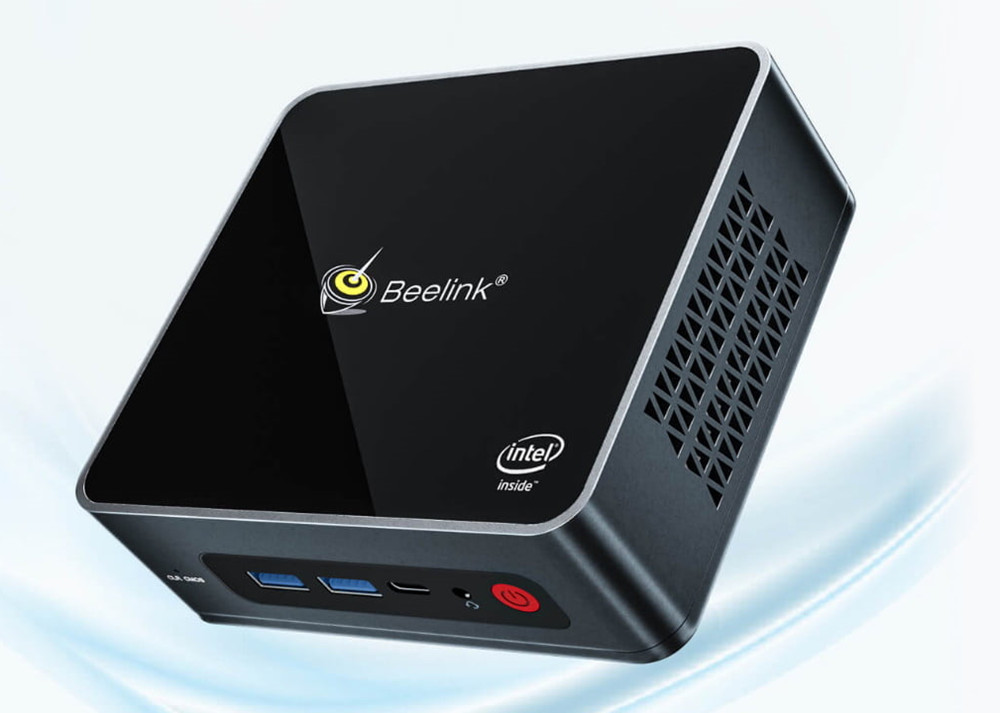 The Intel Celeron N5095 is a quad-core SoC in the Jaser Lake family, primarily for inexpensive desktops, released in early 2021. The four Tremont CPU cores range from 2 to 2.9 GHz (single-core Burst) and do not offer Hyper-Threading The N5095 uses 1.5 MB L2 and 4 MB L3 cache. The chip is manufactured in Intel's 10nm process (most likely the same manufacturing process as Ice Lake). Compared to the similar Celeron N5105, the N5095 specifies a 5W higher TDP and offers a slower GPU (16 vs. 24 EUs and -50 MHz frequency speed).
Having tested many machines equipped with this range of mobile chips, the choice of this model is rather smart. Apart from its apparent availability, it can be perfectly suitable for anyone who doesn't want a PC for gaming. Of course, it will never really be a machine that is good at video or image editing, but it will be a machine that can perform these kinds of tasks from time to time.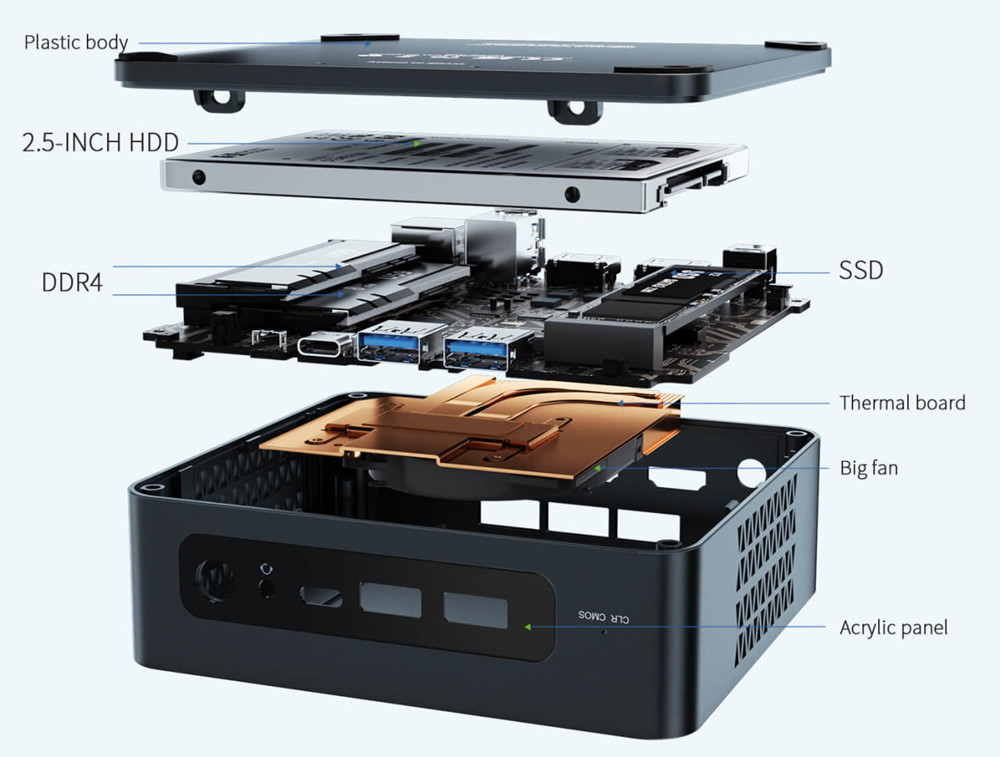 The Beelink U95 is available for import in two versions, one with 8GB of DDR4 and 256GB of M.2 PCIe NVMe storage. The other in a 16GB / 512GB version. Both solutions are scalable to 32GB of DDR4-3200 via two SoDIMM slots, their M.2 port is PCIe and SATA compatible and the chassis offers a 2.5″ expansion bay to upgrade the storage easily.
The connectivity offered is the same on both models, we find the classic batch of connectors of this kind of MiniPC with four USB 3.0 ports, two HDMI sockets, a Gigabit Ethernet port, an audio combo jack, an unidentified USB Type-C socket and a MicroSDXC card reader. The Beelink U95 offers Wifi6 and Bluetooth 5.0 thanks to a module on M.2 card probably in 2242.

A complete device with an experience that should correspond to a classic family machine. My only real question is about the means deployed to absorb the 28 watts released by the Intel processor. In other words, how much noise does this machine make when running? The brand's video shows us a solid device dedicated to this task with an active fan and a rather advanced system of fins and heat pipes. An equivalent of the solutions deployed on the 2019 laptops equipped with this type of chip. And some of them had proved convincing in use with a remarkably discreet behavior in the most classic uses: office and surfing not too intensive but also video streaming and this until UltraHD.