BeeRotor TinyBee 78mm 5.8G 40CH 600TVL Micro FPV Coreless RC Drone
This is a new Tinywhoop that the BeeRotor brand offers, with the TinyBee 78mm. Forget brushless motors, this nano racer is equipped with small brushed motors, the 0716. They are plugged with connectors, so they are easy to change. The diagonal from motor to motor is 7.8cm. The flight controller is a TinyBeeF3 flashed with Betaflight. The FPV camera is a 600TVL analog model that offers a 130° FOV, associated with a 5.8 GHz transmitter compatible with 40 channels, with a power of 25 mW.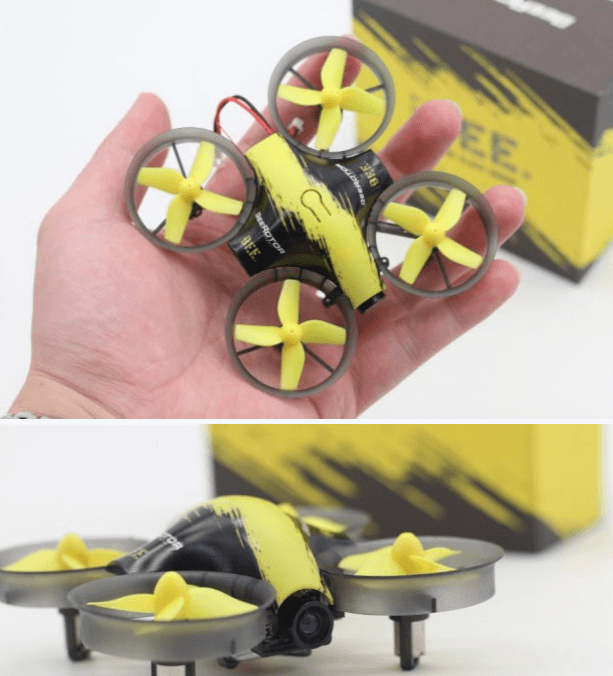 The radio receiver is either FrSky D8 compatible, DSMX compatible or Futaba S-FHSS compatible. The weight, without battery, is 32 grams. The battery supplied is a Lipo 1S of 300 mAh 20C, with a JST1.25 connector. This is an old generation device, not necessarily very exciting, but it will be perfect for rainy days indoors. Its price, on the other hand, is more interesting, since the TinyBee 78mm is offered at $35.99 at Banggood Store.