Blackview A55 Smartphone
Blackview, a Chinese manufacturer, has released the Blackview A55, an entry-level smartphone. Blackview is known for its toughness smartphones, but this product is a regular smartphone. Blackview also has a series of non-toughness phones called "A series".
The OS is a proprietary UI called Doke OS 2.1 based on Android 11. Most of the recent Bleckview products have this UI, whether it's a smartphone or a tablet, but I can't say anything about how it feels.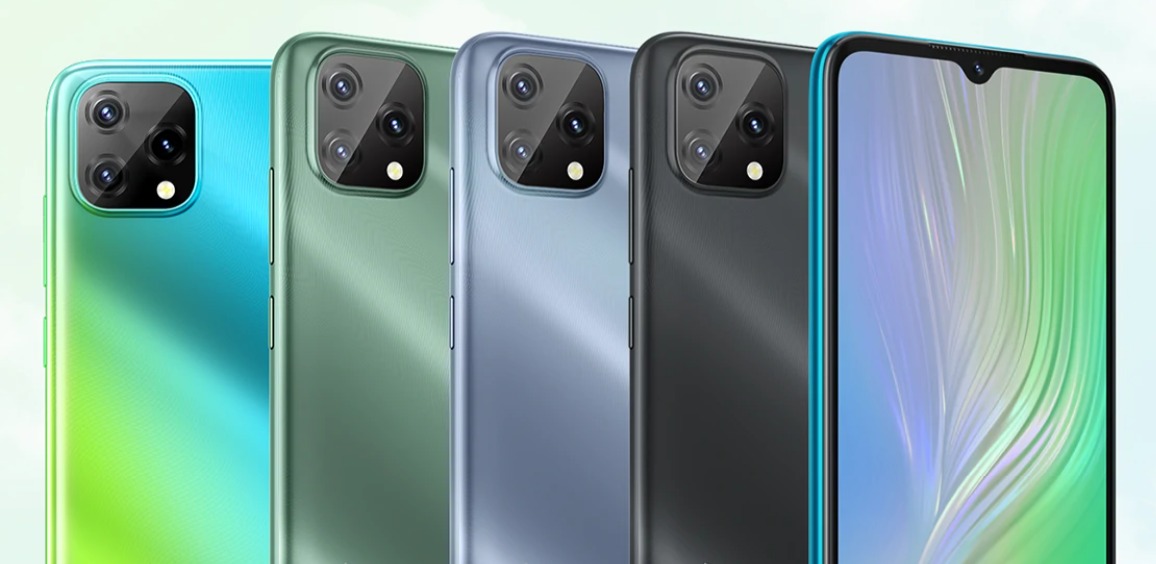 The CPU is Helio A22, which is an entry-level model number with an Antutu Ver. 9 score of less than 100,000 points. It also has 3GB of RAM and 16GB of storage, so it's going to be limited in terms of installing apps. At least it doesn't feel like you can play a lot of games on it. However, you can use the microSD card reader, so you won't have any trouble storing images and videos.
The position of the microSD card slot is unique: two nanoSIM cards and a microSD card fit in different positions. I guess the back cover can be removed with a snap, just like the old WindowsPhone. The display is a 6.528″ HD+ resolution, which is adequate considering it's an entry-level product.
The camera is a bit tough…. It's a single lens with 5MP on the inside and 8MP on the outside, so it's like a low-end tablet. Even though we know that image quality is not determined by the number of pixels alone, it is unreasonable to expect 5MP and 8MP.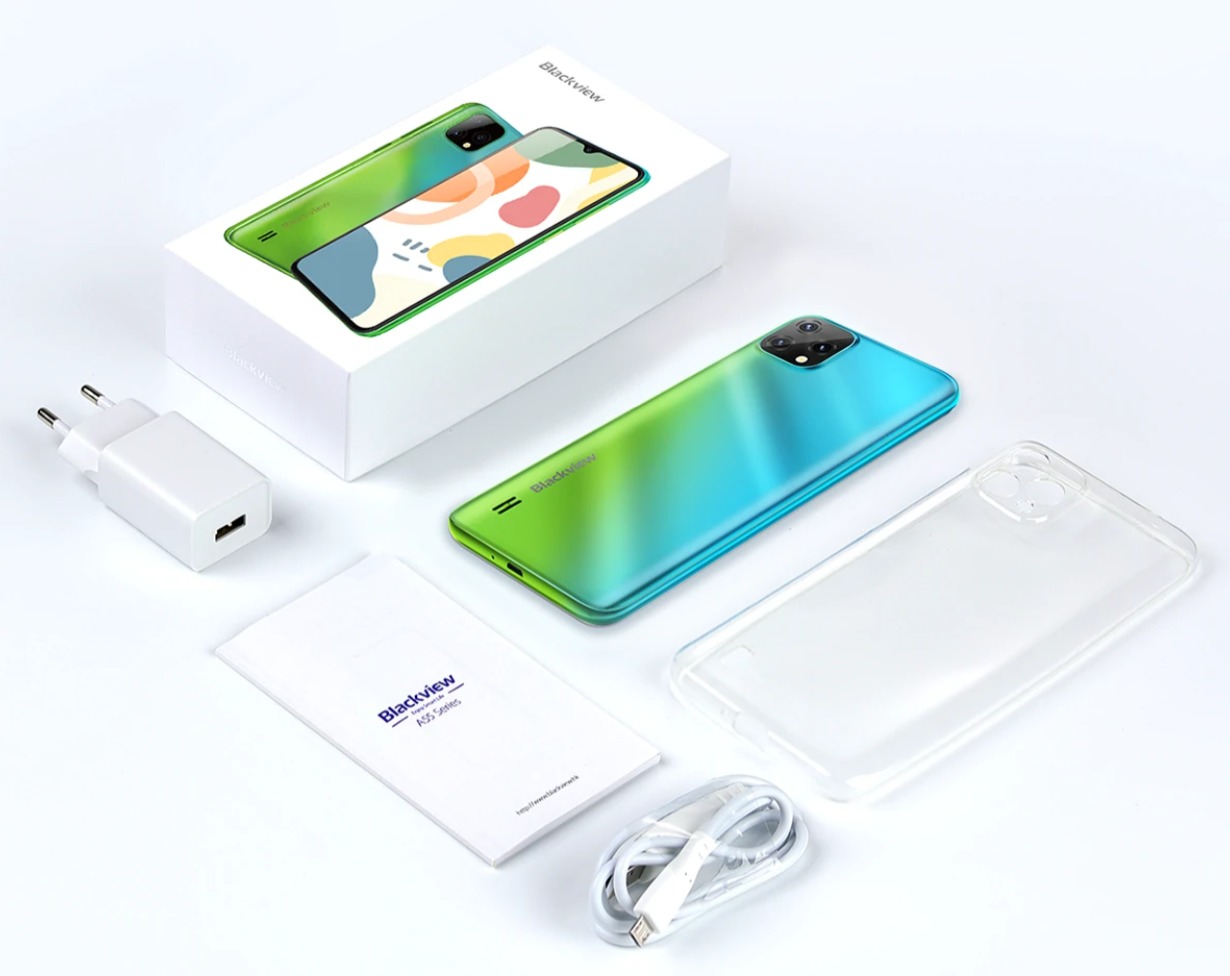 There was an image that shows each part of the device. The front of the phone has a water drop notch, and the bezels are thin for a low-end product. The back of the phone has the "triple lens at first glance, but in reality it's a single lens" design often seen in Chinese entry-level phones.
The earphone jack is nice, but the USB port is a bit old-fashioned microUSB standard. Also, I don't see a fingerprint sensor, but this product does not support fingerprint recognition, but rather facial recognition.
The Blackview A55 comes in four colors. The Blackview A55 comes in four colors, with Summer Mojito being a nice gradient color. The rest of the colors are safe, or rather, rather calm.