Blackview BV9800 is the world's first triple-camera waterproof phone
The Chinese company Blackview is expanding its portfolio with one interesting addition, the BV9800, which will fit into the category of rugged devices, but will surprise you with its sleek processing, quality display or powerful hardware. The manufacturer is likely to direct it to the highest floors within the selected market segment, which later has to be confirmed by the selling price.
The front features a 6.3-inch FHD+ 1080*2340 resolution display and a 16.0MP camera in the V-Notch. Inside, the eight-core (2.1 GHz) MT6771T (Helio P60 High frequency version) from MediaTek, 6GB RAM, 128GB internal storage, or 6580mAh battery that promises to last more than two days in full operation. Furthermore, of course, there is also wireless charging technology.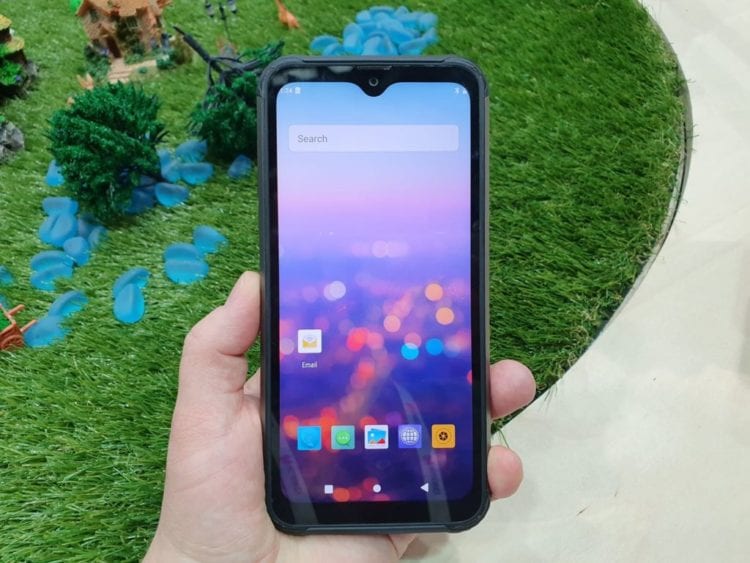 Increased resistance to water, shock or dust is supported by two certifications – MIL-STD-810G and IP69K. The back of the camera features three camera sensors, 48MP ​​+ 16MP + 5MP supplied by Sony (IMX586), a LED flashlight and loudspeaker vents. As for the operating system, the exact version of Android has not yet been disclosed, but hopefully in the deployment of the current 9.0 Pie.
Judging from the information currently exposed, the Blackview BV9800 is a flagship three-proof mobile phone, also has an upgraded version of the BV9800 Pro, which was unveiled at the Hong Kong Electronics Show two months ago. However, both phones will be available in August 2019, and we will continue to follow up on production progress.