BlitzWolf® BW-GM3 34-inch Curved Monitor
In 4K resolution, 34 inches is a very suitable size, and the BlitzWolf BW-GM3 is such a 21:9 ultra-wide screen monitor. 34 inches provides enough field of view, 4K resolution provides a clear and detailed picture, and 4ms fast response time, which can also be used for gaming.
Picture Quality
The monitor features a 21:9 screen ratio instead of the traditional 16:9 to display a larger space. With a static contrast ratio of up to 3000:1 and a brightness of 300cd/m², you can see clear images in dark scenes.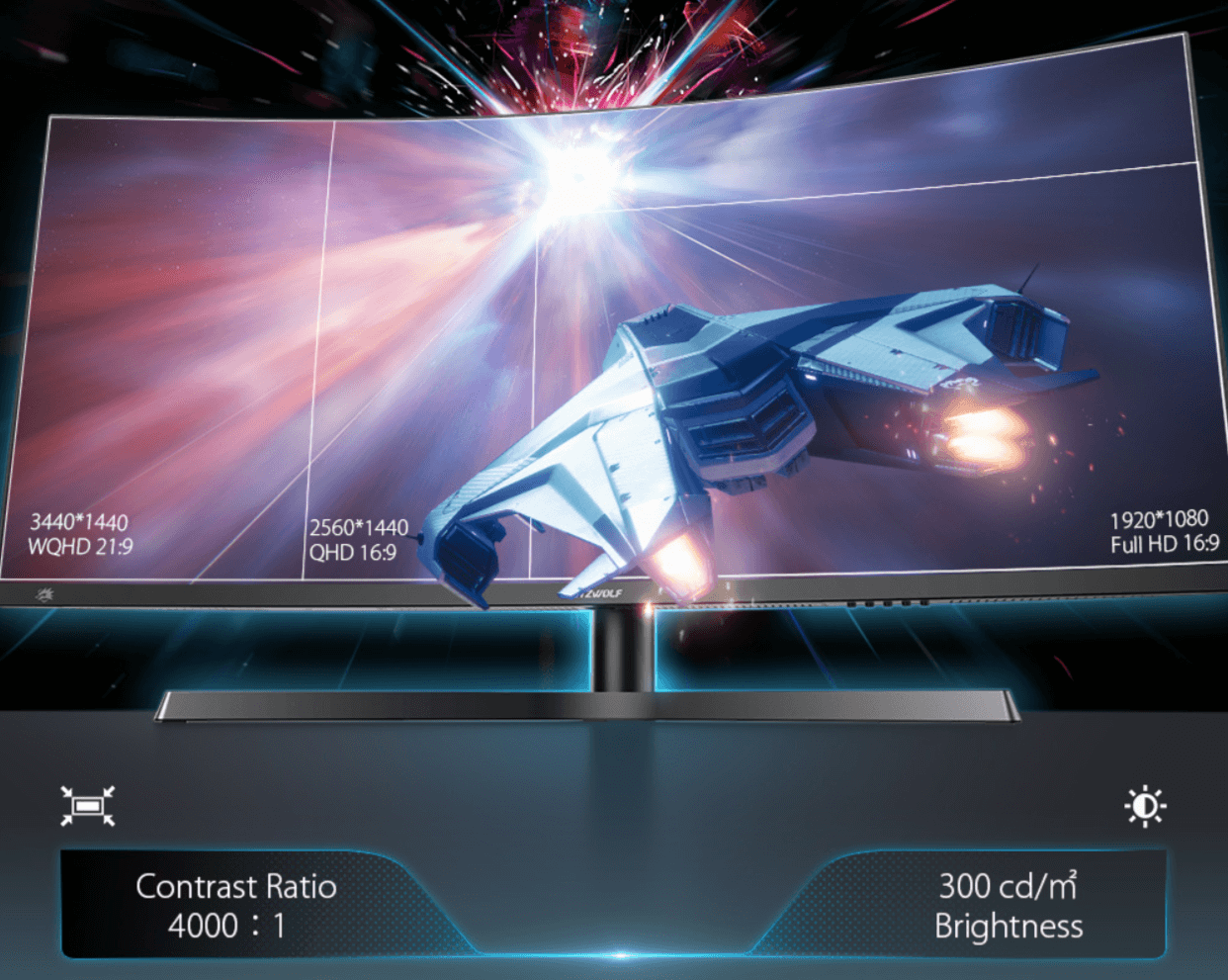 Functional Features
The BW-GM3 monitor features a 11ms fast response VA panel with 34″, 3440×1440 resolution, and 165Hz refresh rate.
It supports dual signal access, meaning you can connect two hosts to work. There's also picture-in-picture and multiple window layouts to choose from as needed to increase productivity.
It supports FreeSync synchronization technology to reduce screen lag and tearing, plus a fast 11ms response time for smooth gaming.
Exterior Design
The monitor has a calm and elegant appearance with a simple inverted Y-shaped stand, and due to the large 34-inch size, make sure your table is large enough before purchasing. The monitor can only be tilted back and forth, not left, right, up and down. The black ultra-narrow bezel with silver bottom bezel looks chic in the overall black color.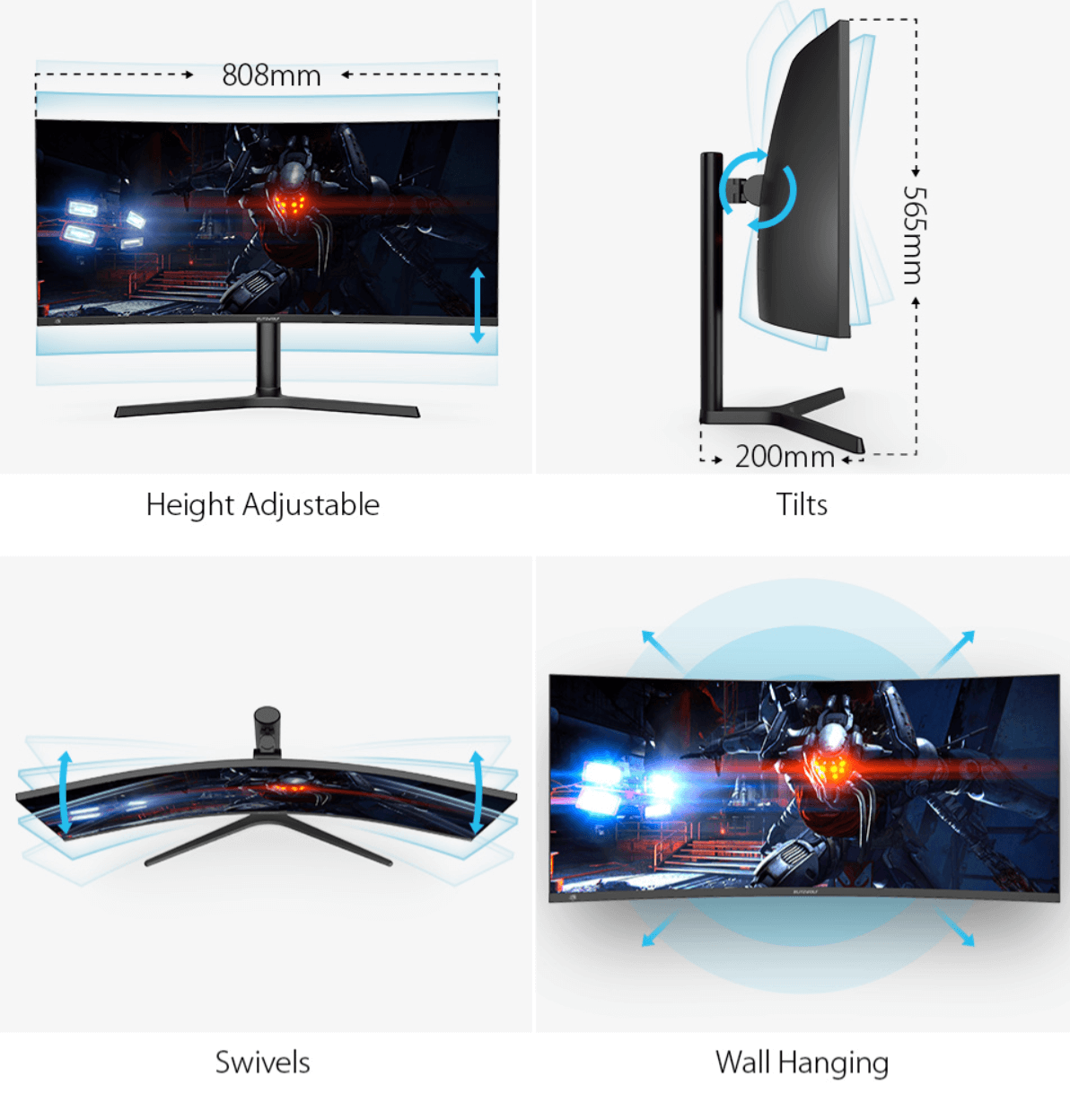 Conclusion
The color performance of BlitzWolf BW-GM3 is very good, 11ms response speed is also relatively fast, so can be used for daily office, video picture processing and a variety of uses such as games.