BlitzWolf BW-VP12 Home Theater Projector
The BlitzWolf BW-VP12 projector offers, in addition to its low weight, also a brightness of up to 6,000 lumens, image mirroring and a great price in the CZ warehouse.
The projector is made of durable ABS plastic in a matte black finish. Its dimensions are quite compact, and with regard to the equipment and functions, these are really decent values. The dimensions are 17 x 25 x 8 cm, while the weight stopped at only 1.4 kg.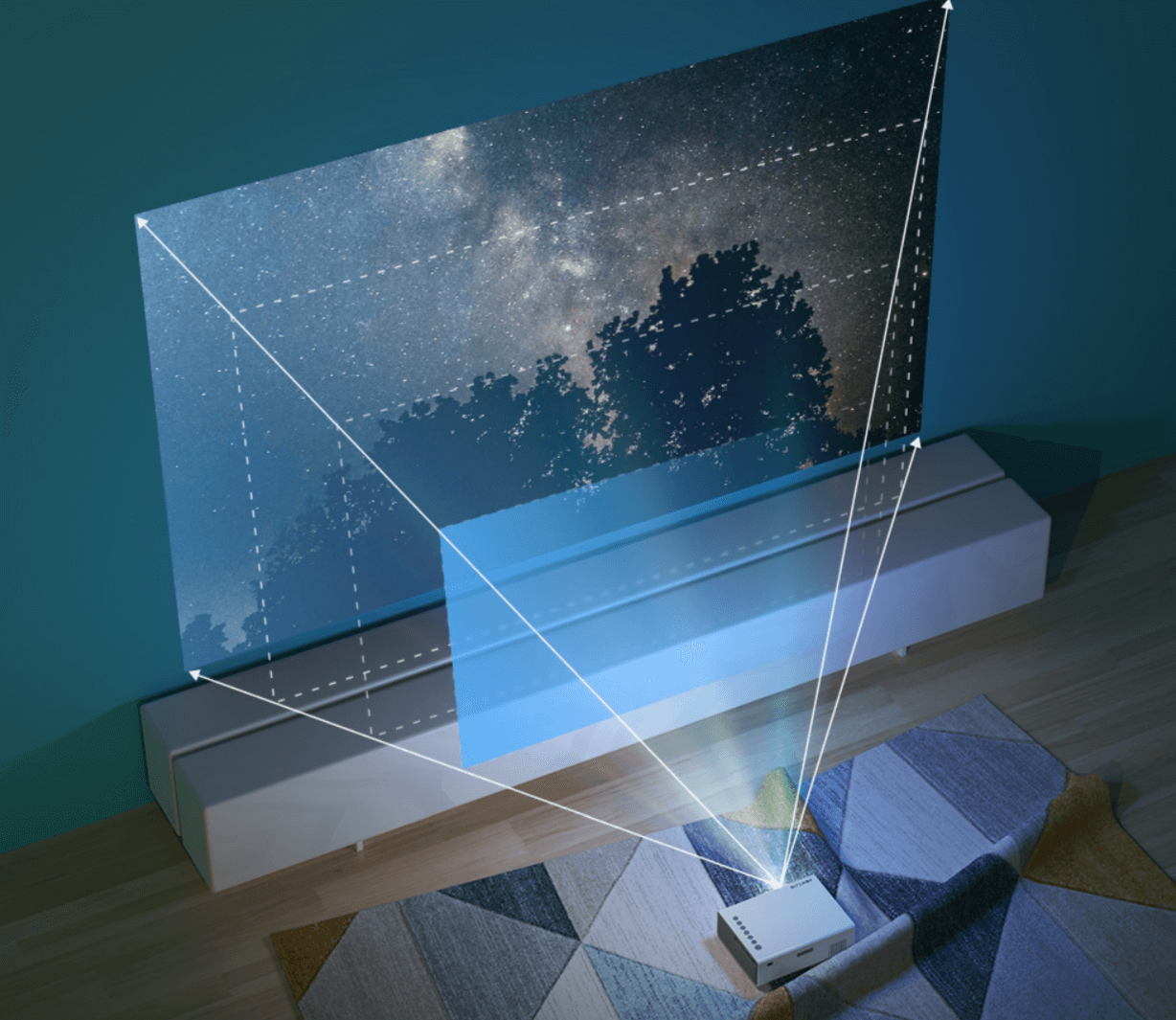 The device is therefore also suitable for frequent transmission, when it can find use e.g. at various lectures or conferences or just during classic filming. You will hardly feel the dimensions or weight of the projector in the bag, as it is lower than most laptops today.
There is a 50W LED bulb, which according to the manufacturer should last up to 40,000 hours of continuous operation. The luminosity is up to 6000 lumens, while the contrast is 3500: 1. The projector can display 16.7 million colors and supports both 480P and 1080P resolutions.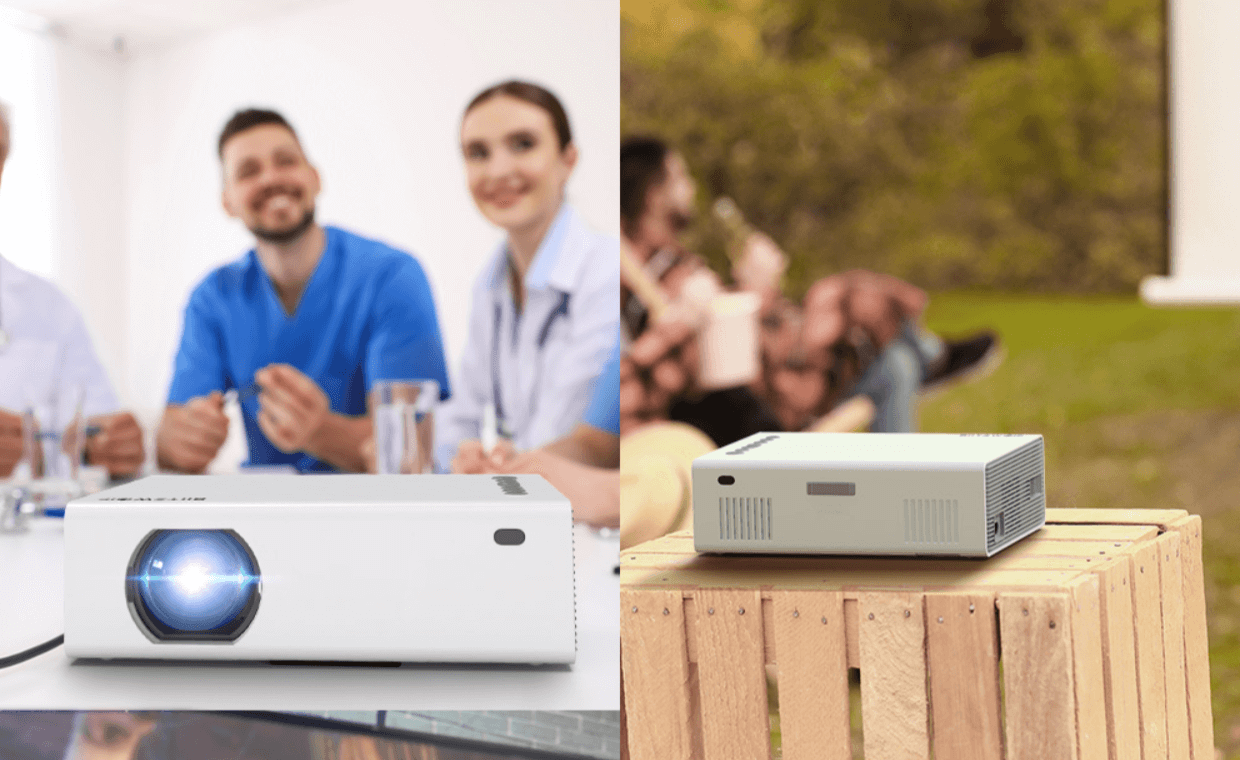 You can adjust the image size of BW-VP12 from 30″ to 170″ as needed. The aspect ratio is also adjustable, specifically 4: 3 or 16: 9. There is also support for memory cards and the connection of an external hard drive. Present is also a built-in speaker with a total output of 3 watts.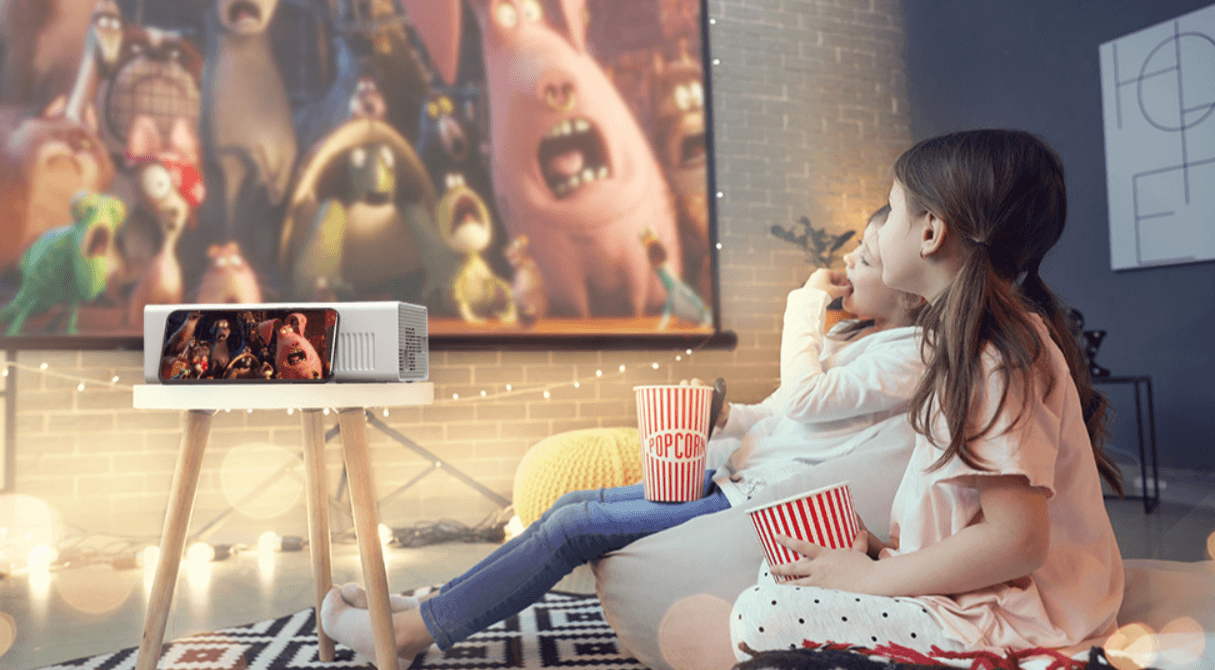 From the connectivity we will find 2x USB port, VGA port, 3.5 mm audio jack connector or wireless connection, with which you can connect your smartphone to the projector and mirror the content directly on the screen. Of course, the function is also compatible with a laptop or tablet.