BlitzWolf BW-VP10 Projector with HiFi Speakers
Recently, after the BW-VP11 and BW-VP12, the BlitzWolf brand launched the new BW-VP10 projector, which is equipped with a new CPU chip, 1080P resolution, 4K decoding support, 6500 Lumens brightness, and 2*5W Dual HIFI speakers.
With a body height of less than 12 cm and a weight of approximately 2.58 kg, this compact projector is ideal for corporate, education and entertainment industry applications. It has a wide lens shift range and intelligent scene setting modes, and is specifically optimized for small to medium sized conference rooms and classrooms, as well as golf scene simulation.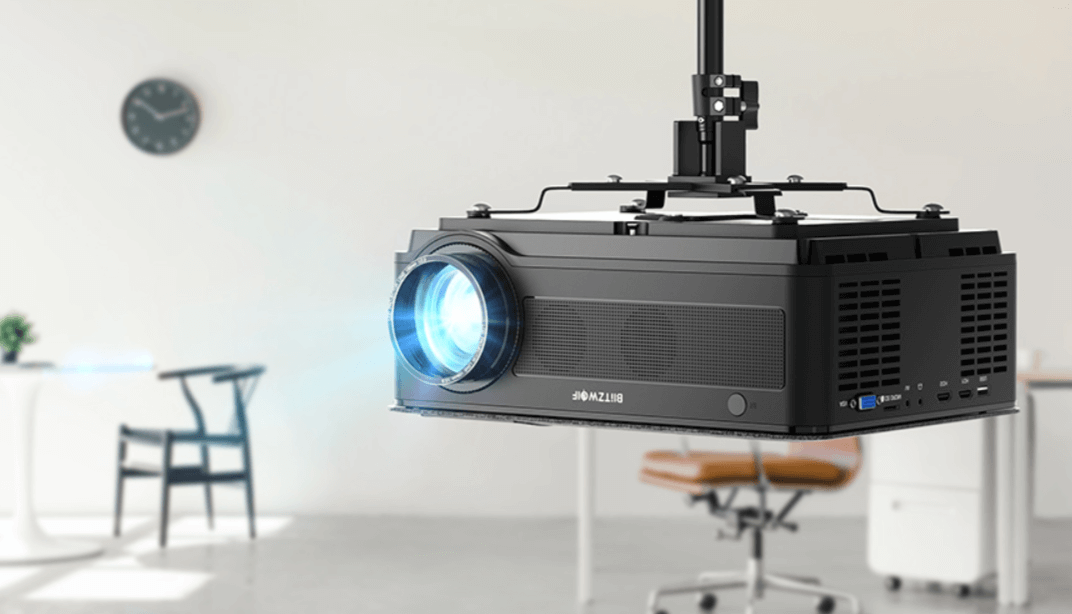 In terms of display parameters, the BlitzWolf® BW-VP10 has a brightness of 6500 lumens for different viewing environments, a 1080P physical resolution and a 138% BT.709 ultra-wide color gamut. In addition, in terms of picture quality technology, it supports HDR10 high dynamic decoding, motion compensation and AI primary color engine technology.
In terms of interfaces, the BW-VP10 is upgraded to three HD ports, one VGA port, one AV port, and two USB ports. In terms of sound quality, it has five audio enhancement modes, which can adjust the tone and sound quality for different scenes, and is equipped with two 5W HIFI speakers.
BW-VP10 supports 1.4x zoom and can project a 40-250 inch screen, but it does not carry an intelligent system and does not support voice functions.