BlitzWolf® BW-VP13 1080P 5G WIFI Projector
You know what Blitzwolf hasn't released in a while? A NEW PROVOLONE. And because Blitzwolf's special design center for projectionists can't throw corks into barrels, they decided to release another one. Dear reader, meet the BlitzWolf BW-VP13.
Blitzwolf's newest projector, it comes with an LED bulb that can light up your wall and your lives (how romantic am I being, dude? HOW MUCH) for 40,000 hours before it clanks out and you turn on the TV, which can project a Full HD resolution image, in 16:9 or 4:3 Aspect Ratio.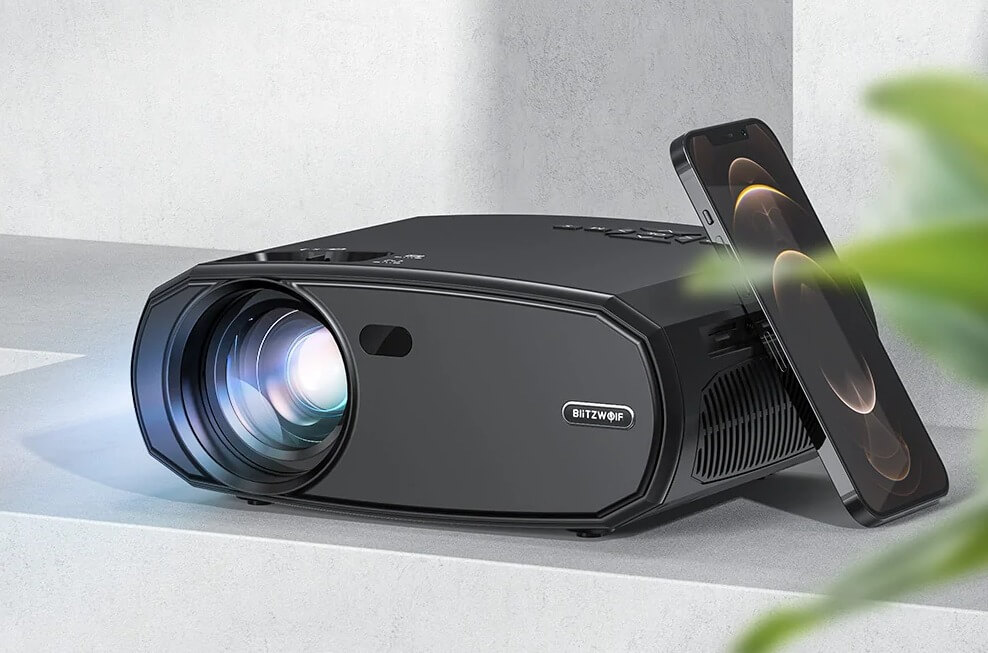 The projection size can be from 50-220″, with the required distance being from 1.5 to 5 meters. The maximum brightness reaches 6000 Lumens, and the 3500:1 contrast is not bad at all, the fact that you'll need at least partial blackout to see like a human of course, doesn't change.
Since we're talking about a relatively inexpensive projector, Keystone and focus are automatically adjusted, since automatic operation of these two is usually a perk of projectors, at a cost approaching base salary.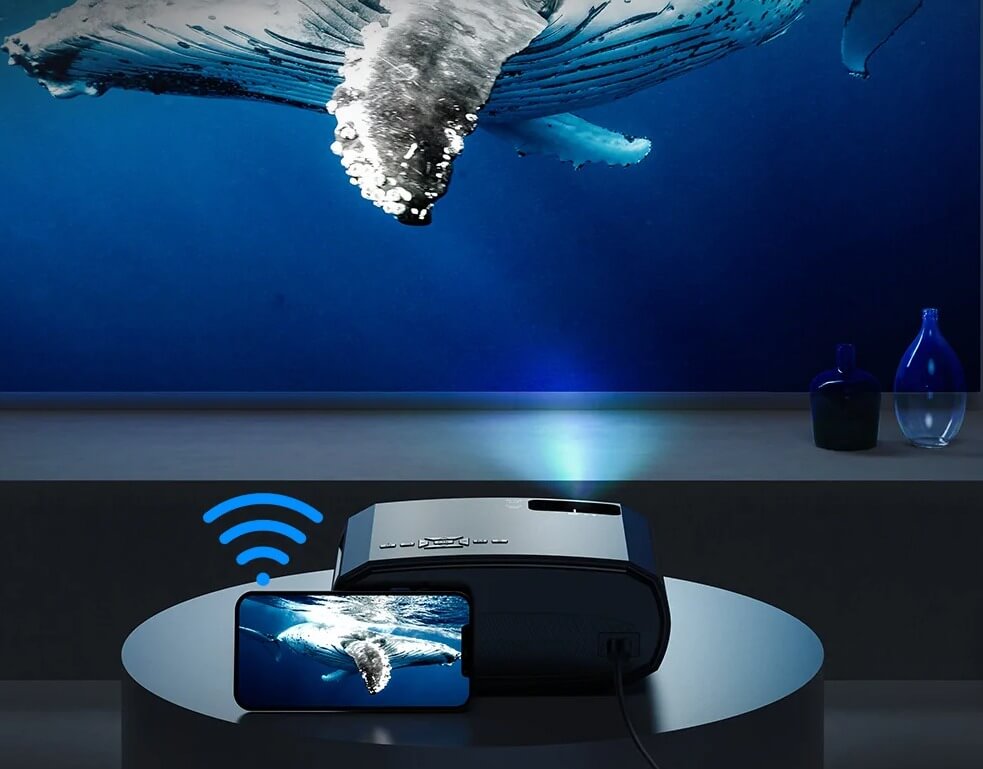 The BlitzWolf BW-VP13 has Dual Band WiFi to connect to your mobile phone, which means you can Mirror using the faster and more stable 5Ghz network of your router, and it also offers Bluetooth to connect mice, keyboards, airmouse, speakers and other such gadgets.
If you want to watch 3D movies like it's 2001 you can, as long as you have the right glasses and a Blue/Red 3D movie, and the VP13 has a built-in 3W speaker for the basics.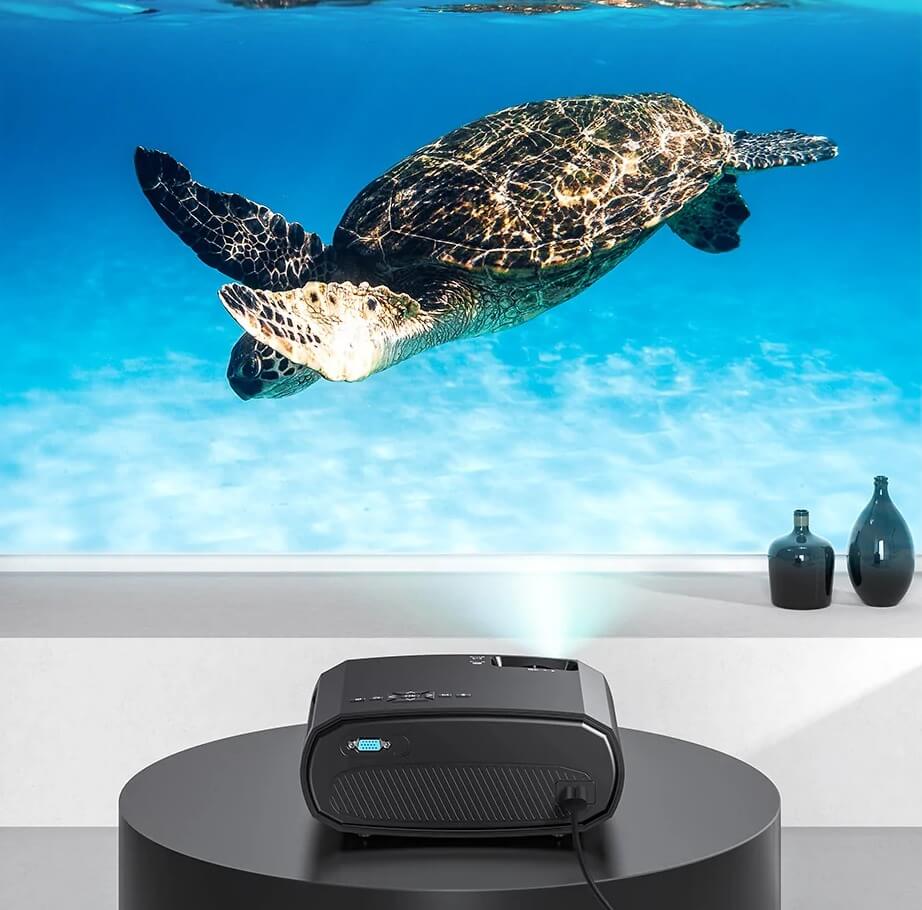 It doesn't have an operating system, so to use it you'll need a mobile/ Mini PC/ Tablet/ Laptop/ DVD Player/ Console, but it does have a USB slot, so I imagine that the basic files will play themselves. Either way, if you want to have peace of mind figure you'll need an external player.
On the back of the BlitzWolf BW-VP13 you'll find a VGA In, while on the front you'll find 2 x HDMI 1.4, the USB port we mentioned, a Card Reader and an Audio in/Audio out 3.5mm pair.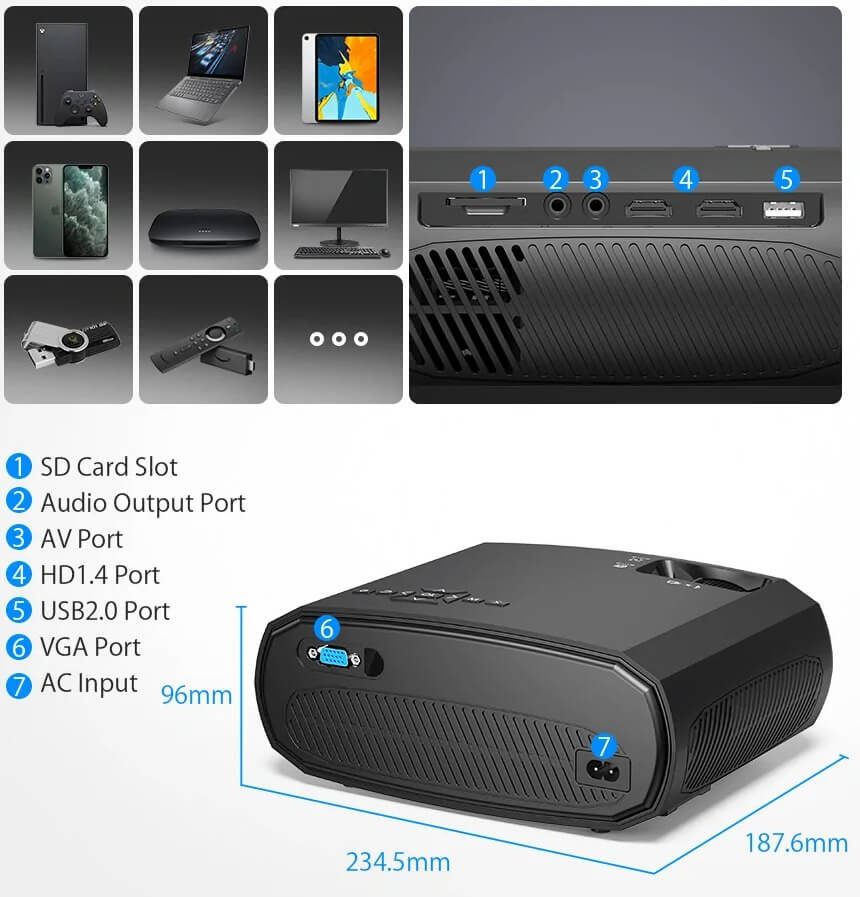 The BlitzWolf BW-VP13 is a new product. So it is on Presale. So you will find it on Banggood. So you'll only get the good price if you're one of the first ones. So mince pies aren't mince pies, it's a shame to say that.