BMAX B1 Plus - Coupon
Banggood Coupon: BGBX885  Price: $119.99 Time: 2021-01-11  CN
BMAX B1 Plus Mini PC With Intel Celeron N3350 6GB LPDDR4 RAM
After the BMAX B1 mini PC, the BMAX B1 Plus arrived, which gives an extra 2GB of memory, expanding it to 6GB, which is already a nice amount and the processor has been replaced. But what really strikes is that you can currently buy it for $149.99. Therefore, it also provides 6GB of memory, expandable storage, gigabit LAN and 5G wifi, all with a very small size and sophisticated computer case.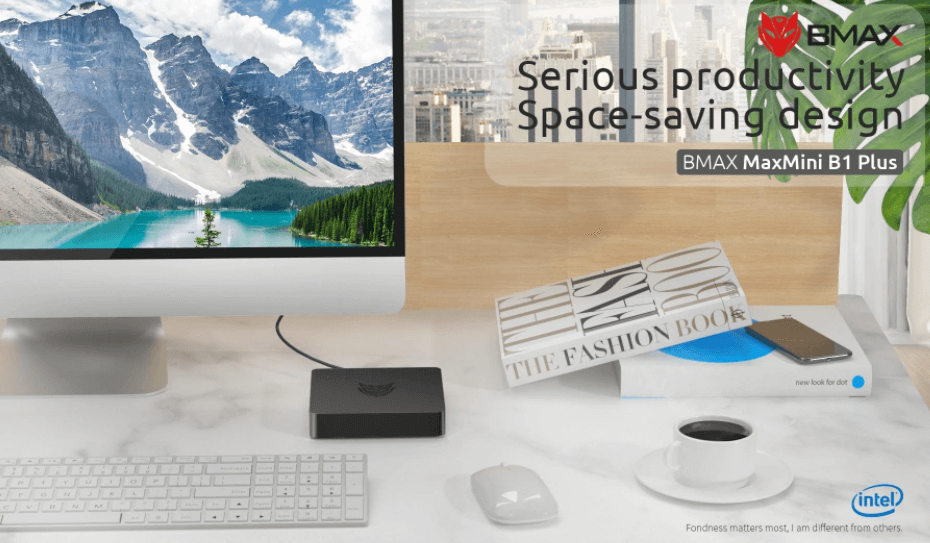 Basically nothing interesting because it's a black box measuring 12.00 x 12.00 x 3.20 cm, but at the top the BMAX inscription and logo make it more spectacular and overall restrained but beautiful. With this size, it is quite easy to carry and can be installed anywhere.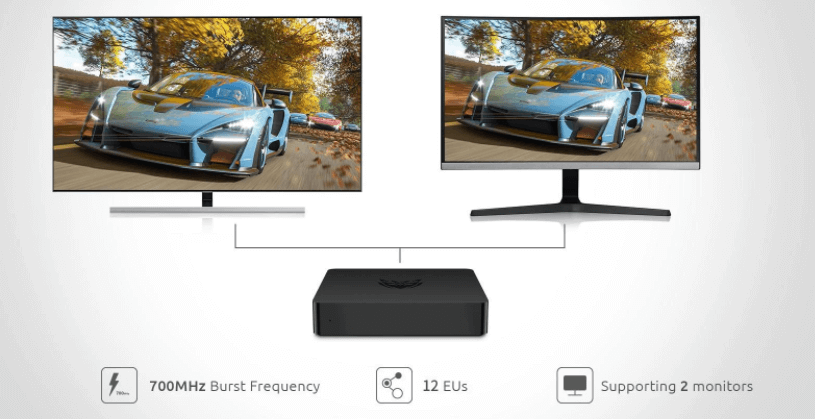 As for Hardware, it is based on the Intel Celeron N3350 (Apollo Lake) processor (dual core, max. 2.40 GHz). In addition, we can manage 6GB of memory and 64GB of eMMC storage, which can be expanded with a memory card and M.2 SSD drive.
Its consumption is minimal, around 10W, so even when operating for 24 hours, it consumes only ~ 240W per day, which is approx. quarter kW, which means that it can be operated at practically 0 costs.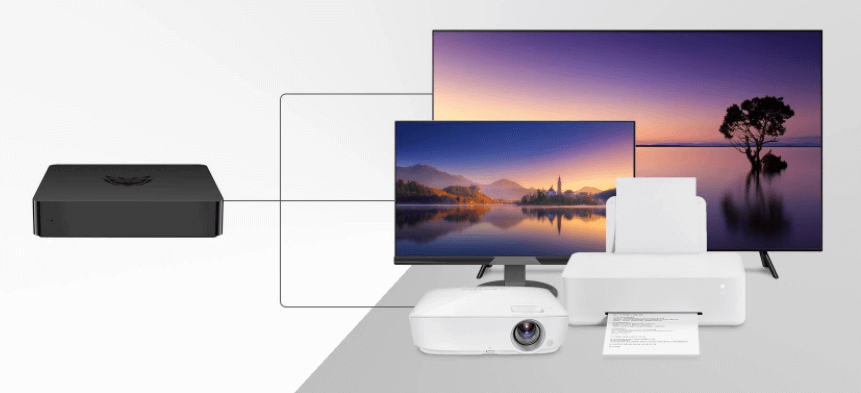 What can the B1 Plus be used for? Due to the Intel processor, Windows and Linux can be installed, so it can be a computer or a media player, but it is only very limited for gaming. It comes with Windows 10 at the factory.