BMAX X15 15.6 inch Full-sized Keyboard Notebook
The BMAX X15 is a well-equipped aluminum ultraportable at a good price. For less than 350 USD each, we find a device that displays correctly, does not take up too much space, offers a beautiful slab for a small footprint and embeds sufficient components for all the classic uses of a micro computer: Office, web and multimedia.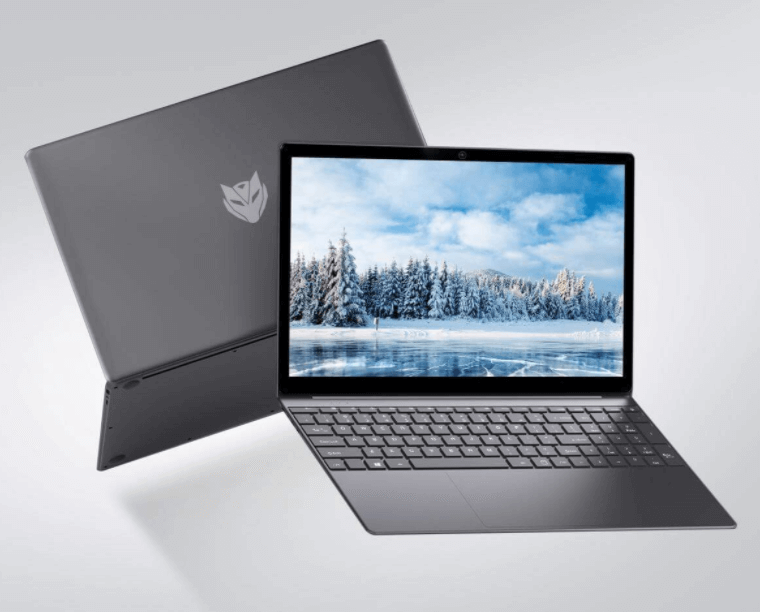 The heart of this machine is an Intel Celeron N4100 processor, a chip we know well since it has been integrated in dozens of minimachines in the past. With 4 cores, it offers frequencies ranging from 1.1 to 2.4 GHz, 4 MB of cache memory and a powerful Intel UHD 600 graphics circuit. All this for 6 watts of TDP which allows easy integration into all types of solutions. Here the BMAX X15 measures only 15 mm at its thickest point for compact dimensions for a 15.6 inch: 37.5 cm wide and 24.3 cm deep. It weighs 2.0 Kg.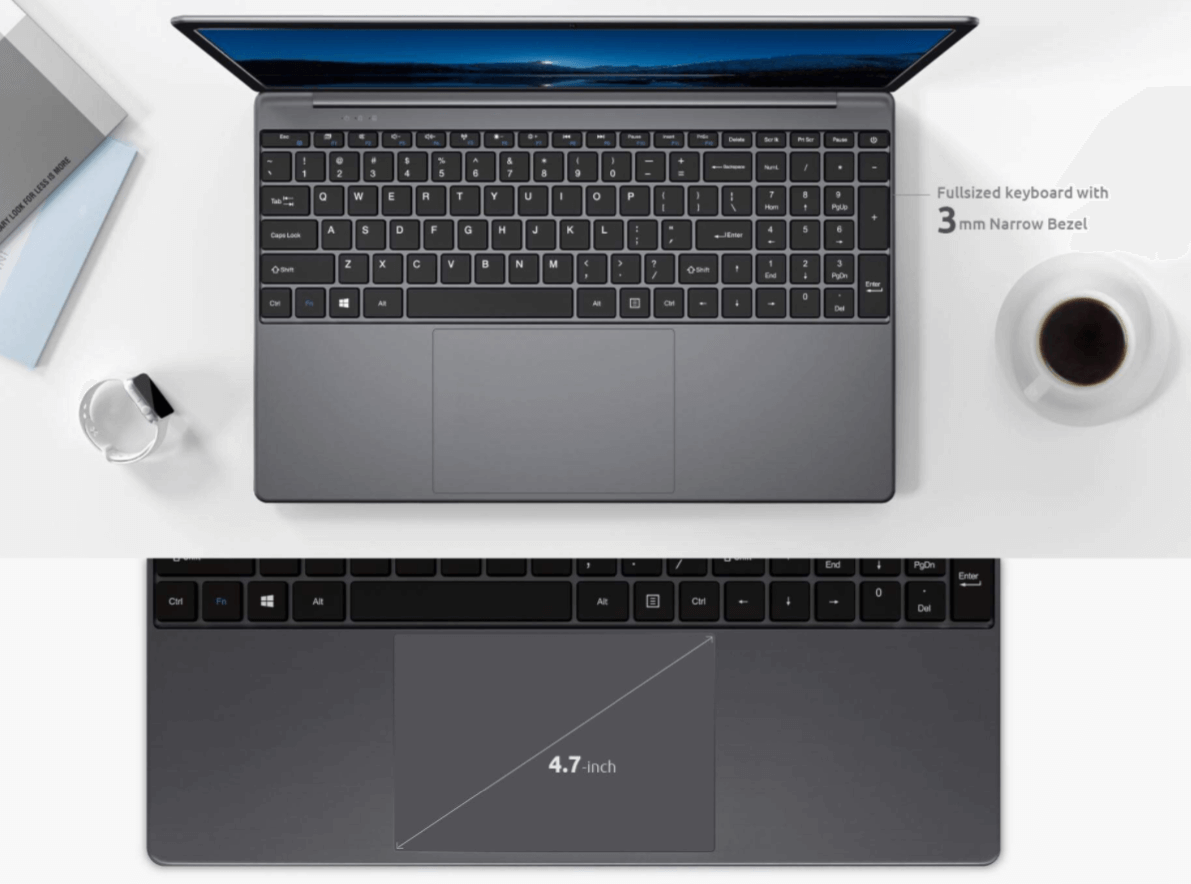 Associated with this processor are 8 GB of non-accessible DDR4L RAM and 128 GB of SSD storage mounted on an M.2 slot, which can be modified via a trap door visible on the underside of the machine. This N4100, 8GB, 128GB package is excellent for a mobile solution of this type. You can perform all the classic tasks that this combination allows: comfortable office work, surfing, multimedia with streaming and local video up to Ultra-HD. But the solution is also strong enough for more complex tasks.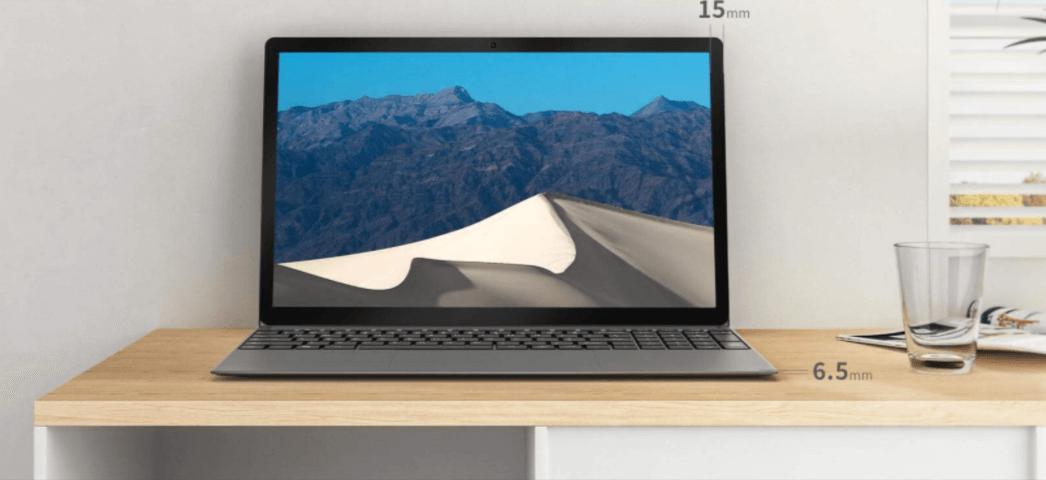 It will be possible to retouch images, create 3D with tools such as Fusion360 or develop digital photos. Not in a professional way but with enough performance for a mobile home tool. For gaming, this will obviously remain limited to old or independent games. It will be possible to launch recent titles for the general public, but with a lower level of detail and definition of the game. In short, a device adapted to a classic use for private individuals.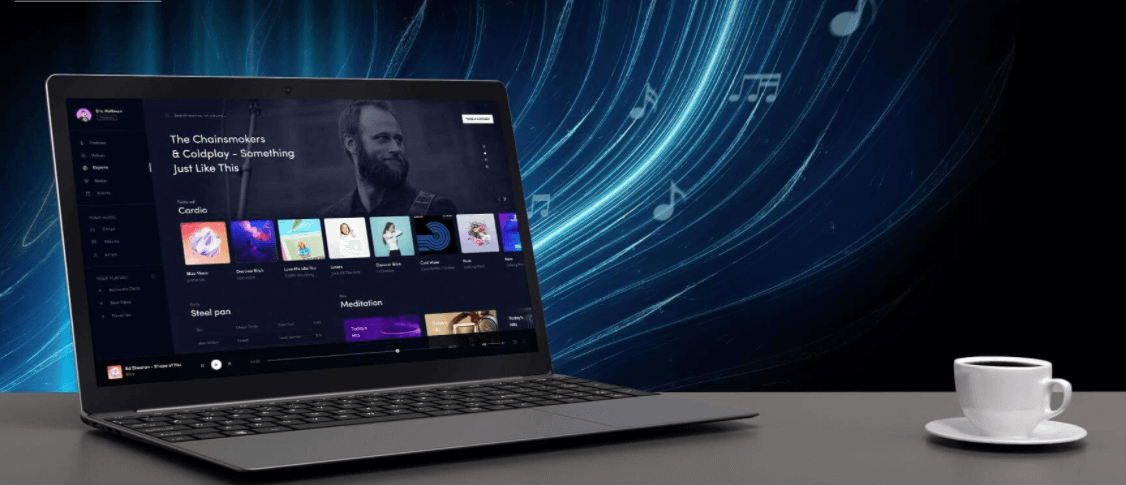 The display is a classic 15.6 inch IPS in 1920 x 1080, so the BMAX X15 will be able to comfortably display movies and series in FullHD. It is equipped with a pair of stereo speakers located under the screen. The tile occupies 83% of the available surface area, indicating minimalist screen borders. The mark indicates that they are only 5 mm thick at the top and sides.
The network part includes a Wifi-5 module associated with a Bluetooth 5.0 and no Ethernet port by default. The device does not offer this type of socket. As always on these extra-thin machines, connectivity is limited. There is a USB 3.0 Type-A port, a USB type-C port which should allow to output a signal, connect to a wired network and recharge the machine, a jack port which will also be used to recharge the battery, a 3.5 mm stereo audio jack and a MicroSDXC card reader.

The BMAX X15 also features a 2 megapixel under-screen webcam and a pair of microphones for video conferencing. Not an ideal placement for the angle of the webcam but there wasn't enough room above the screen.
Its keyboard is a classic QWERTY chiclet-style, it is backlit and takes up all the available space. Declined on 65 rows of keys it offers function shortcuts and F keys. The touchpad seems huge, it is a 15.6″ diagonal, and very deep. The start key at the top right does not offer fingerprint recognition.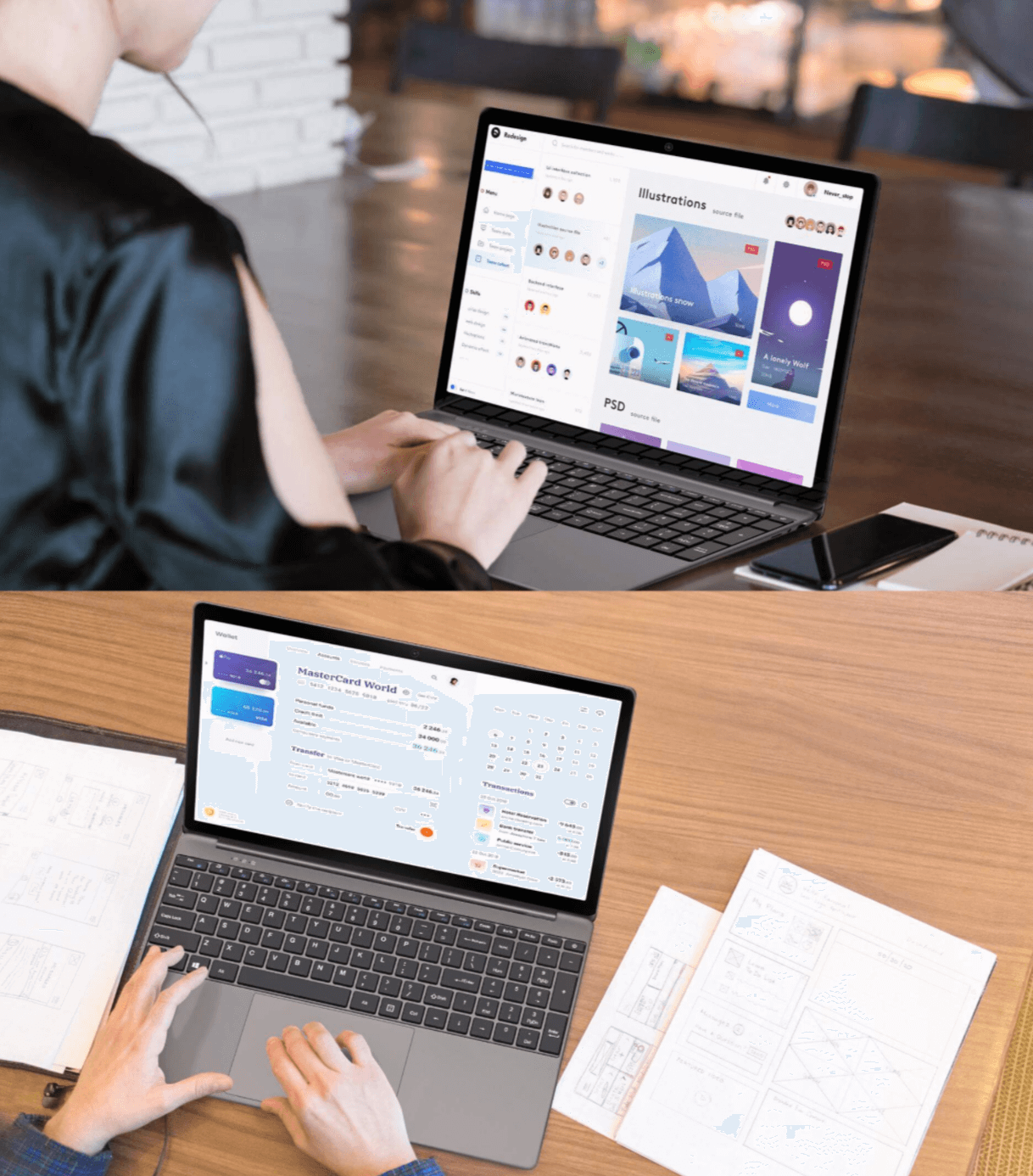 A small aesthetic drawback for my taste, this symbol of the brand, a sort of robot mask, is placed at the back of the BMAX X15 and seems to take advantage of the backlighting of the slab to illuminate. It's not really useful for my taste. I much prefer the sobriety of a uniform solution.
At less than $350 each, it seems to me that this BMAX X15 is quite interesting. It is delivered with a classic Windows 10 that we will be able to switch to French at startup. Still, the QWERTY keyboard should divert many of them despite the qualities of this machine. It will always be possible to use a system of stickers to modify the keys and possibly to physically move some of them to find a pseudo AZERTY1.