Chuwi FreeBook is a Cost-effective, Lightweight and Stylish Notebook
On paper, the Chuwi Freebook has what it takes to be a real good companion. The 3:2 screen is really not to my displeasure and, combined with a flexible hinge allowing 360° rotation, it can also be transformed into a touch tablet.
The announced definition of this screen will probably be high but Chuwi does not give it precisely for the moment. We can expect a so-called "2K" panel with 2160 by 1440 pixels or something like that. The embedded chip is an Intel Jasper Lake processor, a Celeron N5100 with 4 cores, a frequency oscillating between 1.1 and 2.8 GHz, 4 MB of cache memory and an Intel UHD graphics circuit ranging from 350 to 800 MHz with 24 EU. Not the most muscular chip of Intel's stock, but a solution that is both economical in terms of euros and energy, since the processor consumes only 6 small watts of TDP.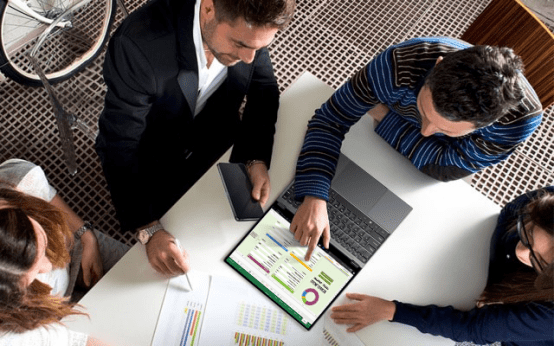 There is also 8GB of LPDDR4 RAM soldered to the motherboard and 256GB of PCIe M.2 NVMe SSD. Not the craziest of SSDs of this type, since the speeds indicated are quite low compared to what this format offers: 1318 MB/s in reading and 762 MB/s in writing. Speeds that are consistent with the performance of the device. Not many other details for the moment, we know that a USB Type-C port will offer all the functions expected of this type of connectivity with support for DisplayPort, Ethernet, data and a power delivery. We also know that a Wifi/Bluetooth module will be present. But not much more.
This set of components would make this 13.5″ an excellent input tool, a device capable of playing UltraHD videos without flinching, surfing nicely and especially turning into a work screen particularly suitable for writing and programming. The 3:2 format is really an excellent basis for this type of machine that knows how to remain light by the way with 1360 grams announced by the brand.