CHUWI HiGame Gaming Mini PC
After the great success of the CHUWI SurBook and the CHUWI CoreBook, the Chinese manufacturer has announced another Indiegogo campaign. This time, however, it's not a surface clone, but a mini tower PC, which will be equipped with an Intel i5-8305G combination processor, among other things. This was only released in January and combines a fast Intel processor with an AMD Radeon RX Vega M GL graphics unit.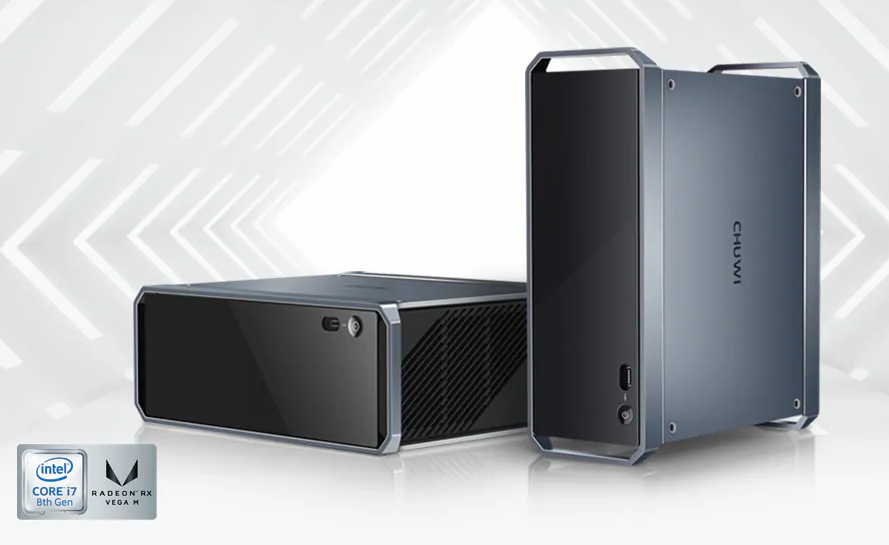 With dimensions of only 173 x 158 x 73 mm, the computer is very compact and lives up to the name "Mini-PC". However, a lot of hardware can be accommodated in the small housing. At heart beats the already mentioned Intel Core i5-8305G processor @2.8 – 3.8 GHz, with integrated AMD Radeon RX Vega M GL (4 GB HBM2 graphics memory). The new combination package of CPU and GPU enables even more compact designs of ultrabooks and Mini PCs than was previously the case.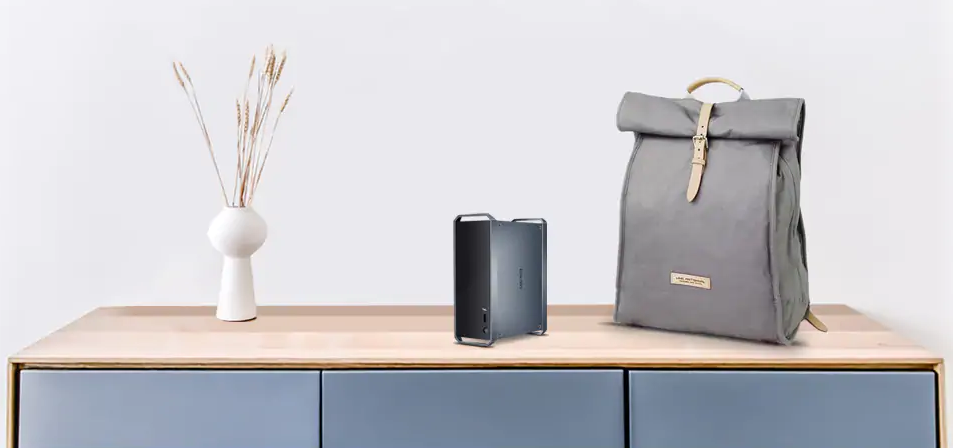 For your orientation: the Intel Core i5-8305G should be slightly faster than the Intel Core i7-7700HQ, which is installed in the Xiaomi Mi Gaming Notebook, due to the power of 65 watts and the HBM2 memory used. The performance of the AMD Radeon RX Vega M GL lies between a GeForce GTX 1050 and a GTX 1050 Ti.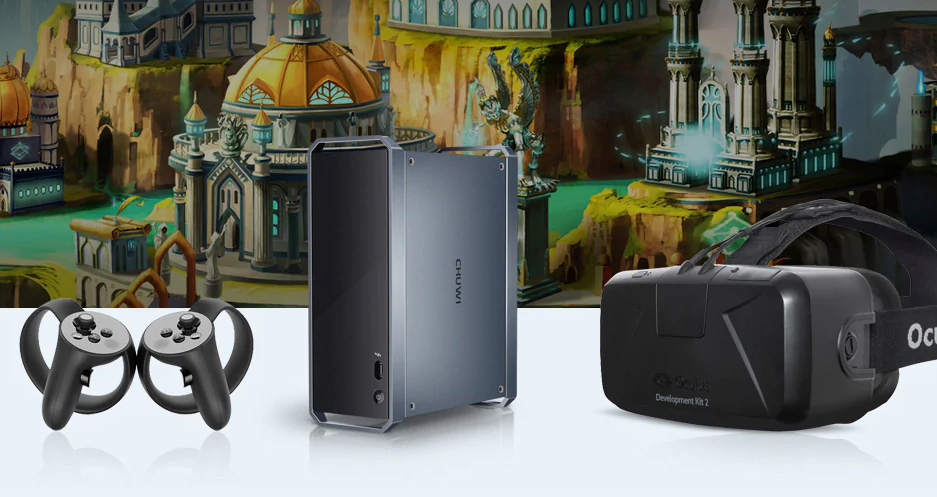 In addition, 128 GB M.2 SSD memory and 8 GB DDR4 RAM are supplied ex works. But that's not all, with another DDR4 SO-DIMM socket and another M.2 PCIe SSD slot, memory and memory can be upgraded at will. In addition, there is an unused 2.5″ inch HDD hard drive bay available, which provides enough space for games and other things.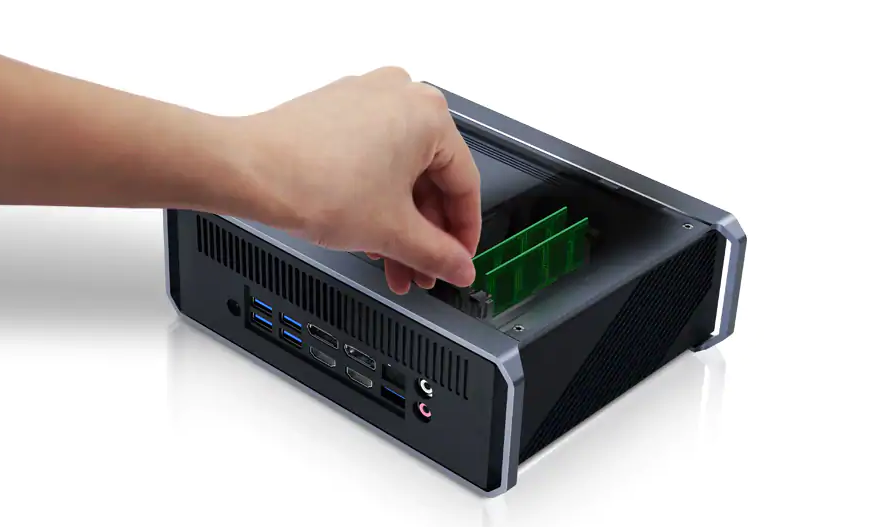 If a connection is missing, it is possible to add it via the Thunderbolt 3 interface, but seriously: the choice of connections is more than sufficient for the standard consumer. Plus 2.4GHz / 5GHz Dual WiFi 802.11a/b/g/n/ac and Bluetooth 4.2 wireless connectivity.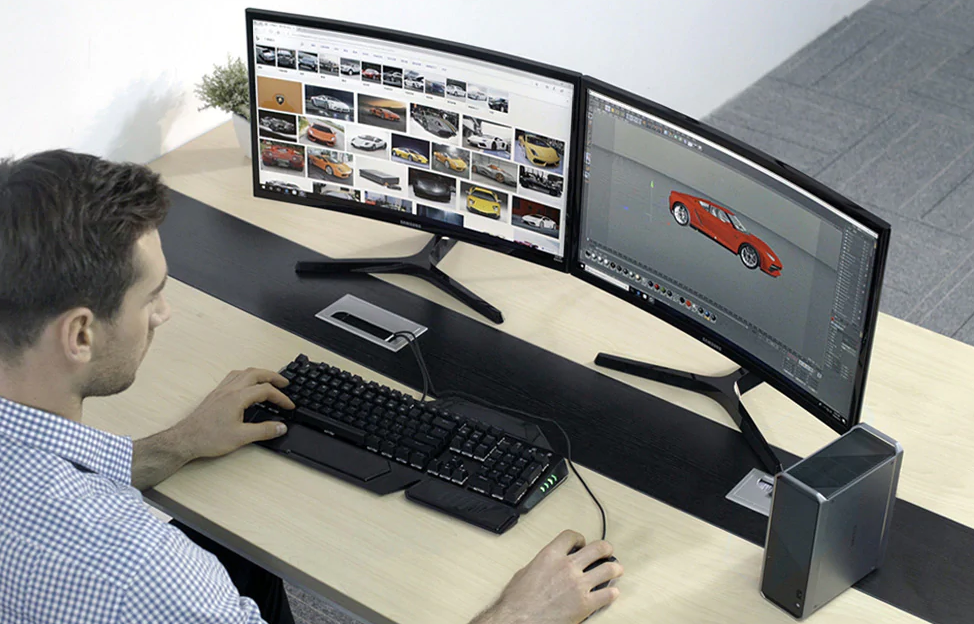 According to CHUWI, the Mini-PC 4K Ultra HD supports 60Hz and is compatible with VR/MR headsets. In addition, up to six (!) monitors should be usable at the same time.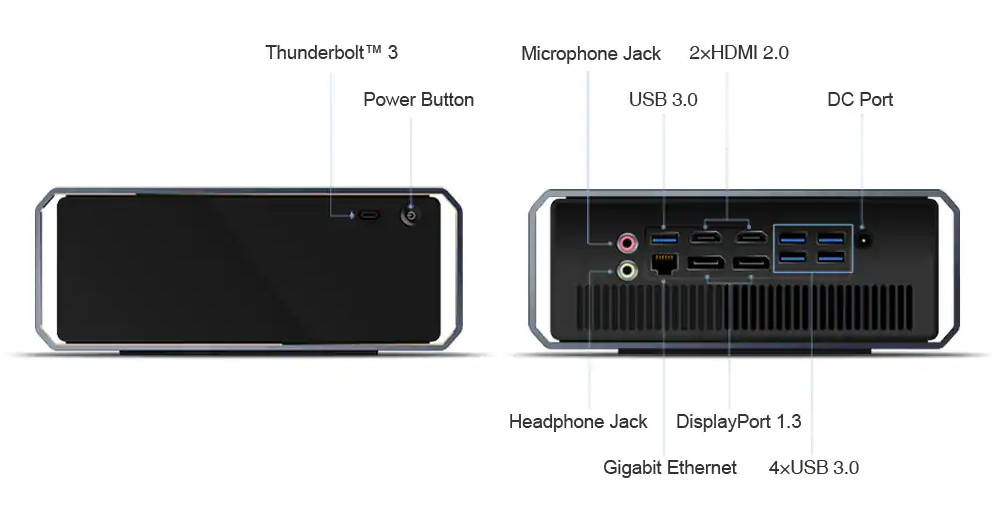 The CHUWI HiGame Mini-PC makes a solid impression at first glance and takes up hardly any space due to its small size. I like the fact that since the CoreBook CHUWI also relies on more powerful and above all more up-to-date hardware and there are many expansion options. However, it is a pity that the system with the Intel Core i5-8305G processor @ 2.8 – 3.8 GHz contains only the weakest i-8000G processor. I would have liked a version of the CHUWI HiGame with an Intel Core Core i7-8809G or a Core i7-8709G.