Chuwi LarkBox Pro is World's Smallest 4K Mini PC
The Celeron J4125 is a quad core and quad threads clocked from 1.8 to 2.5 GHz. A chip that we have very little crossover on the market at the moment but which offers the same Intel UHD 600 graphics circuit as the Celeron Gemini Lake. The solution should provide very good performance in a really minimal footprint at the heart of this Larkbox Pro.

It is, in any case, a bonus compared to the Celeron N4000 announced by Chuwi at the beginning of April. The set remains as compact as ever, with 6GB of DDR4 RAM and an M.2 2242 port that can accommodate up to 1TB of storage, but comes with 128GB by default. The whole thing fits in a box of 6.1 cm wide and deep and 4.3 cm thick.
Connections are limited due to lack of space, but still includes two USB 3.0 Type-A and one USB Type-C ports in addition to a MicroSDXC card reader. The video output will be through an HDMI jack and a 3.5 mm jack port combining headphones and microphone will also be part of the party.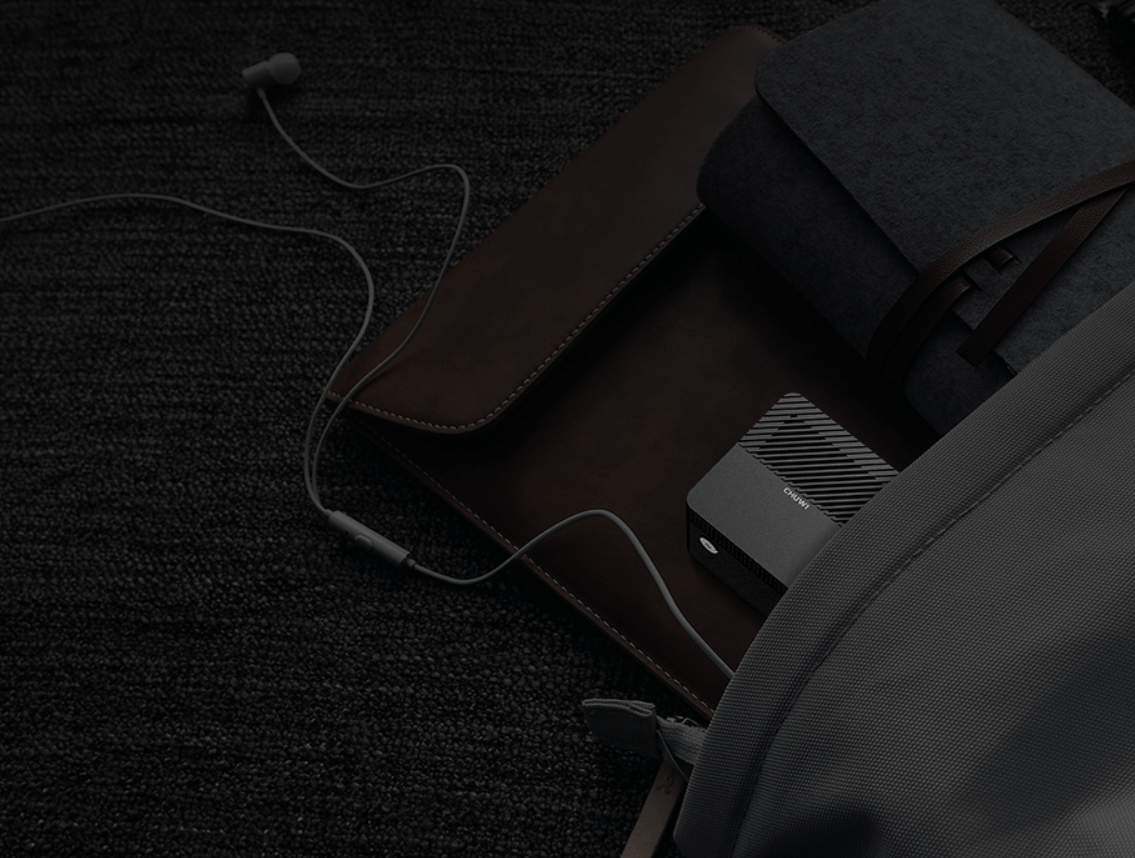 Chuwi has chosen not to climb up to the 8 GB of memory can be considered too expensive. We don't know the price of this device but this choice is not a bad sign. If this kind of MiniPC can be a replacement for a classic PC, its format is undoubtedly a less obvious alternative than another model more bulky but better equipped and less noisy, such as the HeroBox of the brand. Here the Chuwi Larkbox Pro is positioned in an alternative, as an additional PC for various uses. Not necessarily as a unique and 100% autonomous PC solution.
The whole thing has been announced at a retail price of 169$ on Aliexpress but will be available for pre-order. I don't even dare to call it participatory financing anymore.
I remain on my position, The new CHUWI LarkBox Pro MINI PC is my very sympathetic faith but at the very least I would have almost preferred to find this format on a naked motherboard. To be able to modify it easily. The object is ventilated but, in my opinion, it should be easy to make it totally passive in a card format. In this case, there would be many uses with multimedia-oriented solutions for video and audio. At 169$, it is positioned in front of another machine of the brand, the GN41 under Celeron N4100 which is, certainly, bigger but offers better evolutions while being totally inaudible and… cheaper. If you want to produce a really compact object, you might as well go all the way and launch a DIY-oriented solution with this new product. In any case, you can strip the machine of its case on receipt but it's a shame to pay for it beforehand.