CHUWI HeroBox Pro mini-PC
The Chuwi Herobox Pro is a lesson in optimism from the manufacturer. When the brand was happy to propose a MiniPC without any ventilation with the Herobox under Celeron N4100, it is now absolutely delighted to propose a "ventilated" solution with this new model. Taking life on the right side is probably one of the best ways to adapt today. I tend to think that the switch from fanless to ventilated is bad news, but that's probably because I haven't seen the thing in action.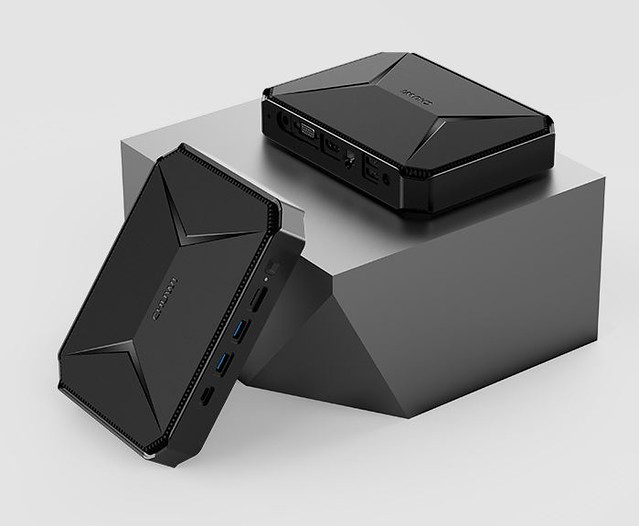 With its Celeron N4500 the Chuwi Herobox Pro is not so far from the previous N4100. We are swimming in the same waters in terms of computing power, but we go from a quad-core of 1.1 to 2.4 GHz engraved in 14 nanometers to a dual-core of 1.1 to 2.8 GHz in 10 nano only for the new chip. The two chips are also very similar from a graphics point of view.
The same UHD 600 that switches from 12 EU to 16 EU for the N4500 … This should not change much in terms of graphics capabilities. The two machines are not really designed for 3D games but rather to decompress multimedia content. Things that the Chuwi Herobox Pro will do without any problem.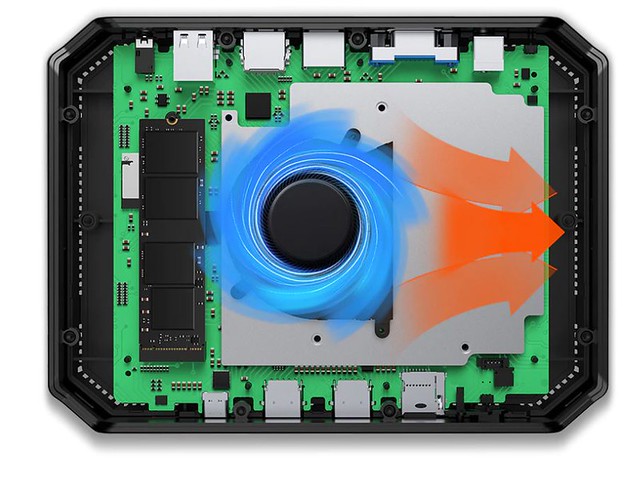 From a heat point of view, both processors are announced with the same TDP of 6 watts which should have led Chuwi to propose an equivalent dissipation, that is to say passive. And maybe this will be the case, at least most of the time. The ventilation will only wake up when the device really needs it? That's to be hoped.
For the rest, no big change. The brand continues with its 8GB LPDDR4 and 256GB M.2 storage combination. A 2.5″ SATA bay to add an extra element if needed. The device retains the rest of the elements of the previous model: A Wifi5 and Bluetooth 4.2 for wireless. A Gigabit Ethernet port and classic connectivity: two USB 3.0 ports, two USB 2.0, a USB Type-C, a VGA and an HDMI 2.0 output for the video part. A 3.5 mm audio jack port for sound.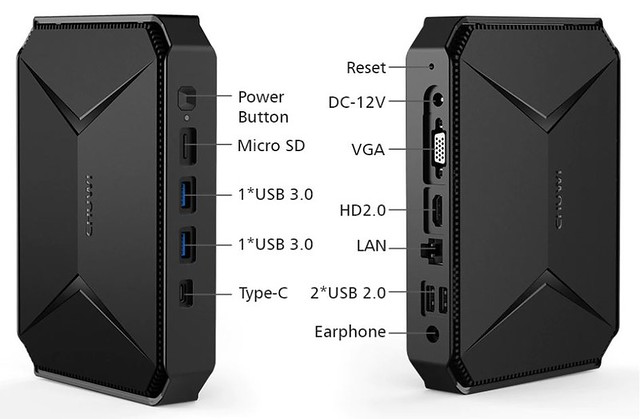 No big difference or even big profit for this new model, so it is more likely that it was born following the disappearance of the Celeron N4100 stocks than anything else. In the end, the destination of the device is probably the same: building small boxes for multiple uses ranging from multimedia players to solutions for building a small home server.