CHUWI HiPad Pro 2K Android Tablet PC
The Chuwi HiPad Pro is before an 10.8-inch tablet that offers an IPS slab in 2176 x 1600 pixels, or 245 points per inch of pixel density. A screen that is also distinguished by its configuration in 4:3 and not 16:9. A choice that will offer comfort in reading documents as surfing without preventing multimedia uses such as video playback or gaming. The shell measures 24.83 cm high and 17.95 cm wide for 6.9 mm thick, quite compact dimensions related to this choice of format of slab and to the edges of the screen quite thin. The body of the tablet is entirely made of aluminum to add robustness to the whole and keep a correct weight for an 11″ with 505 grams.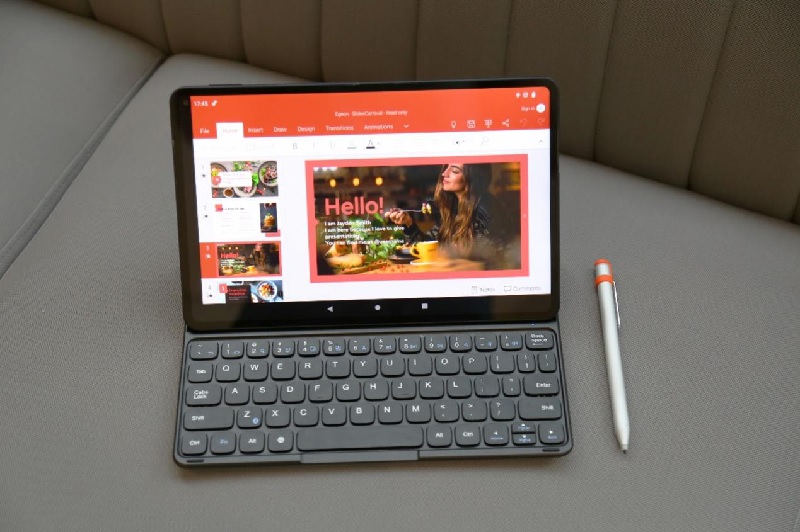 The internal equipment is classic with standard components: it starts with a Qualcomm Snapdragon 662. Associated with this chip, 8 GB of LPDDR4 RAM and 128 GB of eMMC 5.1 storage that can be expanded with a MicroSDXC card reader. A mid-range solution, therefore, on a market that tends to integrate more and more memory and storage but sufficient for a "classic" use of a tablet of this type.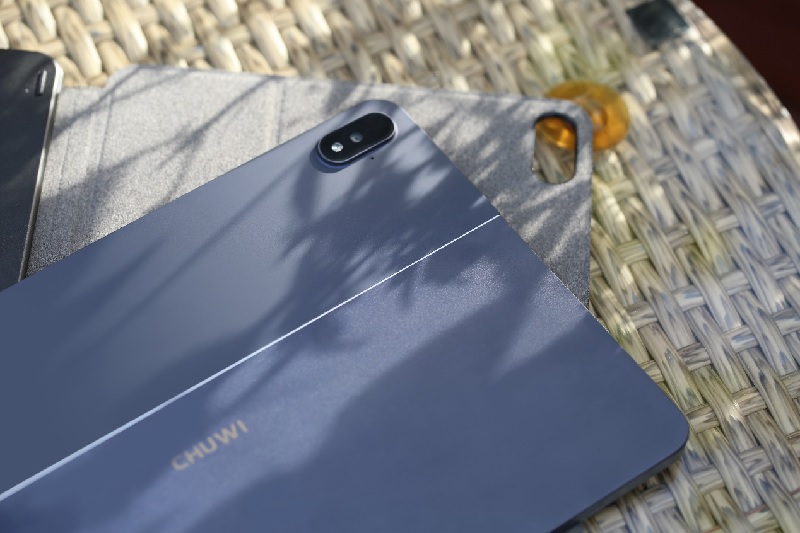 The network module is integrated in the Mediatek SoC and offers a classic Wifi5 associated with a Bluetooth 5.0. Not the most recent references on the market, but once again sufficient for a standard tablet use. No integrated GPS on the other hand, nor 3 or 4G. The only other wave management that the Chuwi HiPad Plus will offer is support for an FM tuner.
Webcams are also classic with a 5 megapixel front module and a second module on the back of the tablet that climbs to 13 megapixels with a small LED flash. No mention of autofocus for both units.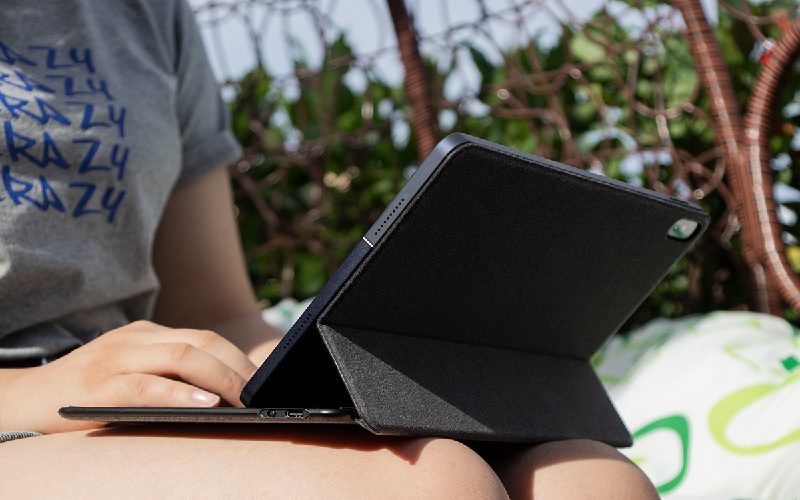 Connectivity is limited to a USB 2.0 Type-C port that will be used as much to charge the Chuwi HiPad Pro as to transmit data. No integrated jack port, a choice probably linked to the design and the search for a very thin device but which may discourage some users. A Bluetooth headset will obviously be the solution if you want to watch a movie or listen to music on your own. The integrated 1 watt stereo speakers are generally neither exceptional nor pleasant in a shared place.