CHUWI LapBook Pro
According to the product page published by some online shops, with the first images and technical specifications, Chuwi Lapbook Pro will be launched very soon on the market, but we had the opportunity to see it live (even if still as a not working prototype), appreciate its design and discuss its hardware board. So we can anticipate that it will not be a 2-in-1 clone tablet of the Surface, but a new ultra-portable: Chuwi continues to focus on notebooks and, during the Global Sources Electronics Fair 2018, surprises us with this new model. Do you still remember the Chuwi HeroBook? This is also the new product of their company in 2019.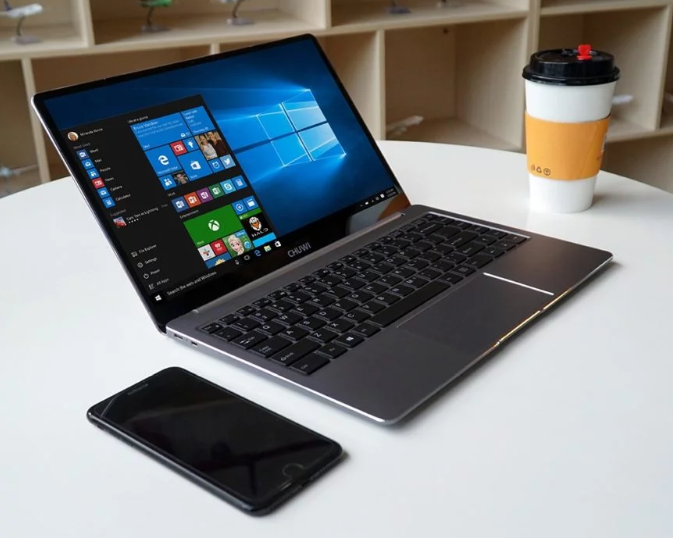 The Chuwi Lapbook Pro has some features in common with Chuwi Lapbook SE, but it's bigger and more accurate in design. It integrates an Intel Celeron N4100 quad-core processor (Intel Gemini Lake) from 1.1GHz up to 2.4GHz in Turbo mode, with an Intel HD Graphics 600 GPU capable of playing 4K video, only 4GB of LPDDR4 RAM (soldered to the motherboard) and 64GB of eMMC storage. On board, we find a large 14-inch Full HD (1920 x 1080 pixels) IPS edge-to-edge display with just 5mm thin side frames and a 1MP camera with microphone in the top (7mm).
In terms of connectivity, Lapbook Pro features a 3.5mm audio jack, USB Type-C for power and USB 3.0 Type-A for data transfer, mini HDMI 2.0, dual-band WiFi 802.11n and Bluetooth 4.0. The body is made entirely of metal, with a brushed finish, which does not retain fingerprints and dirt, rather gives an elegant and sober look. Obviously it will be fanless and will have a 4900 mAh (7.6V) battery.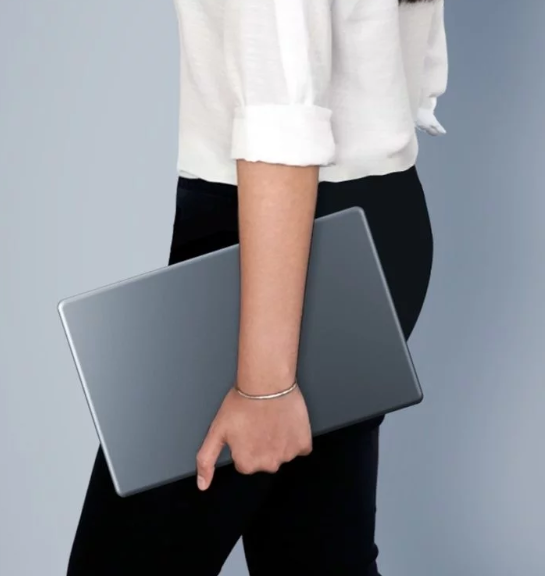 Despite being a prototype, the backlit keyboard is very comfortable and will be perfect for writing on the move. The stereo speakers are located on the bottom (and does not seem like a good solution), where there is also a door that hides the free slot for SSD M.2 SATA 2242/2280 with which you can further expand the storage up to 128GB. The operating system is Windows 10.
The LapBook Pro will almost certainly meet the needs of professionals who want to buy a particularly aggressive Windows 10 device. So, the Chuwi Lapbook Pro will be launched in 2019 at a price not yet announced, although we think it may be very close to that of LapBook SE (about $260). Who knows if next year the two models will co-exist on the market or one will replace the other. We'll see!