Creality3D Ender-3X 3D Printer with Tempered Glass Bed
3D printers have burst onto the scene, and now it's easier and cheaper than ever to enjoy everything 3D printing has to offer from home or work. If you have knowledge of 3D design you can materialize the projects you have in mind and create everything you imagine, but if you are starting or do not have modeling knowledge do not worry, with the extensive free downloadable content, you can print whatever you want.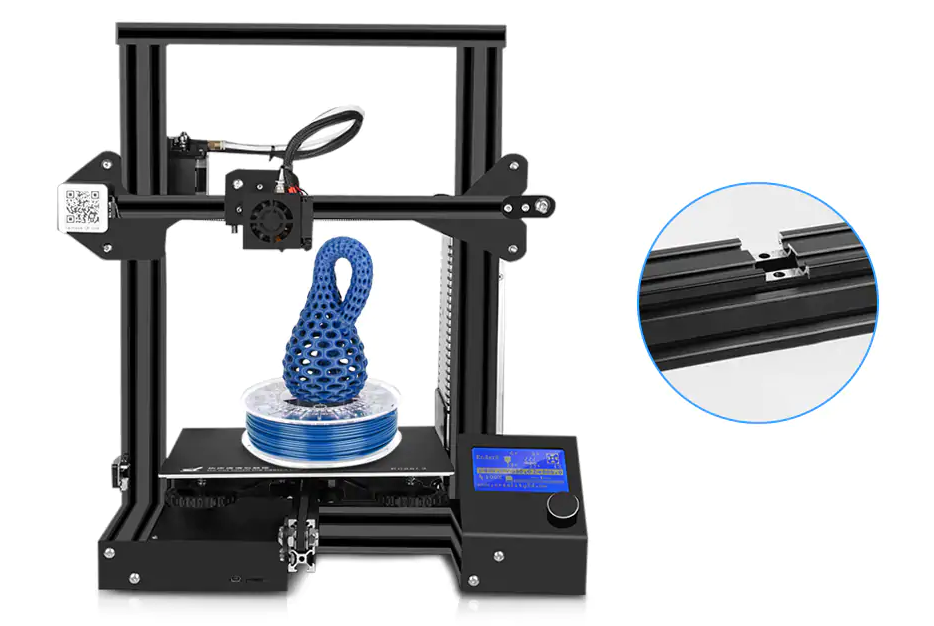 Here are a few ideas for you to have a great time with it: Comic characters, drone pieces, decorative objects, fashion accessories, mobile phone cases, … And as a finishing touch, we offer you the opportunity to get your hands on the best 3D printer in its range, with features that are difficult to beat for less than $220: The Creality3D Ender 3.
After Creality launched its CR20 and hit the table in the world of 3D printers with one of the best price-quality 3D printers, now they have done it again with their Ender 3 range. This time we present the Creality3D Ender 3X, an improved version of the incredible Creality3D Ender 3.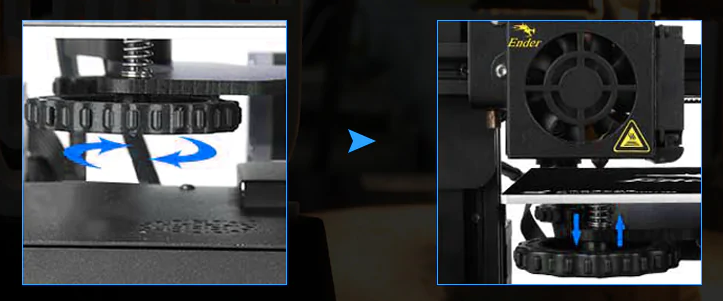 We find a printer with all the features of the Ender 3, but that performs a redesign of its structure to otrorgar of greater strength and stability to the base and Y axis, which improves the overall printing surface and prints. In addition, it incorporates bearings that offer more rigidity, reduce friction, provide better dimensional stability and also help reduce the overall noise level. The extruder is another of the enhancements since it has replaced the MK-8 extruder with the MK-10 version.
Finally, the Ender-3X is now equipped with a "C-MAG" magnetic printing bed. The sheet is removable and flexible, so prints can be removed from the printing plate more easily. and thanks to its textured surface it is easier for more variety of filaments to adhere. Like the Ender 3, the 3X comes with pre-assembled parts, the most delicate in its assembly, so you only have to follow the 12 steps of the instructions to finish configuring it.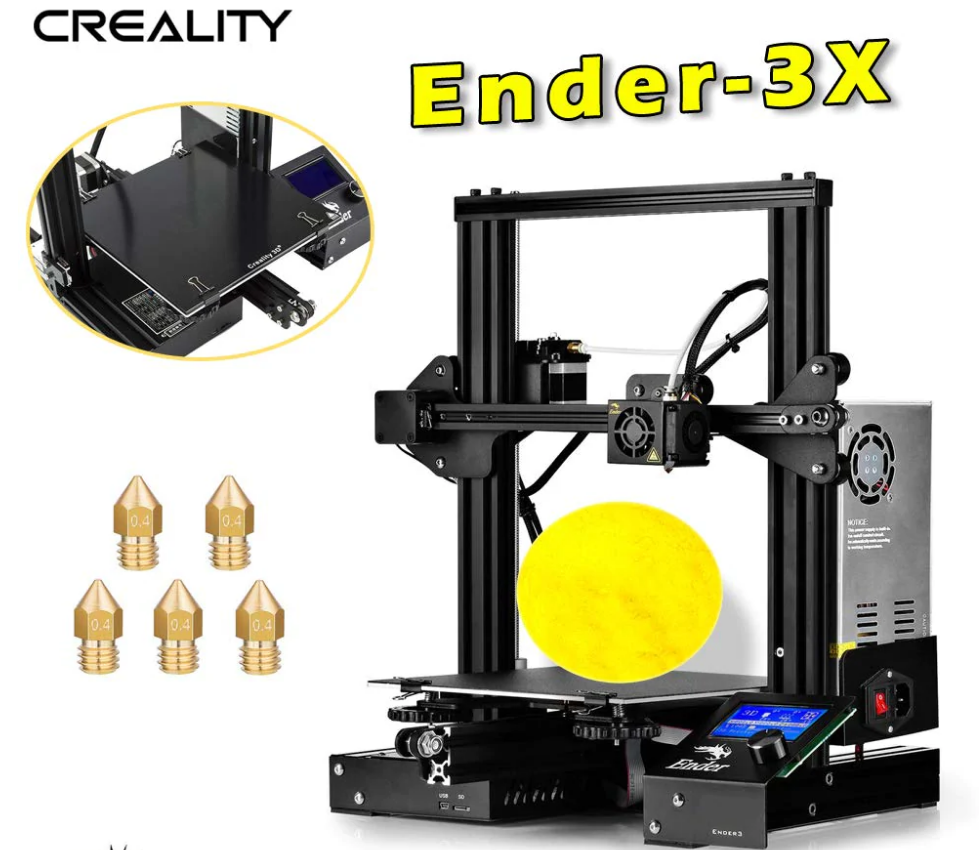 It includes a hot bed of 44.00 x 41.00 x 46.50 cm, which reaches 110º in about 5 minutes, so you can print a variety of filaments. And you won't have to worry about installing relays or other modifications, as the warm bed is totally safe. And if that's not enough, it's an Open Source printer, so if you want to make improvements, you can do it without any problem.