Cubot KingKong 5 Pro IP68/IP69K Waterproof Rugged Phone
Are you looking for a solid smartphone, durable and able to guarantee an excellent autonomy? You don't want to spend an exaggerated amount of money? The answer to these needs exists and is called Cubot KingKong 5 Pro. The new rugged phone from the Chinese manufacturer is now ready to debut on the market and for the first few weeks of sale you can make it yours at a bomb price.
You'll hardly be stressed by the autonomy and the need to recharge your new smartphone, since the 8,000 mAh battery allows you to achieve extraordinary results in stand-by. And thanks to the reverse charging function you can use it as a power bank, to get to the evening with the most energy-hungry smartphone, yours or your friends. Here we see it in an unequal comparison with iPhone 12, useless to wonder who will win and who instead will need a "boost".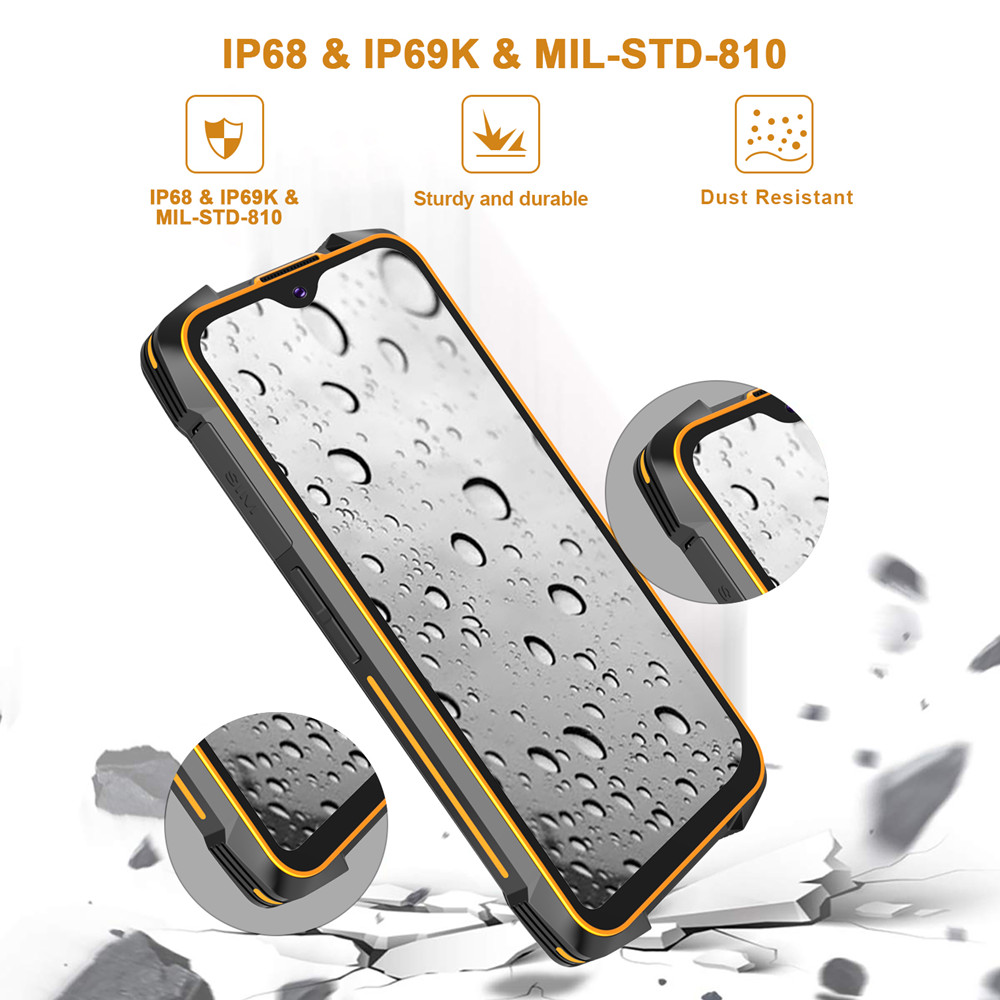 If you like outdoor activities, or if you work in dirty and dusty environments, no emblazoned smartphone will be able to give you the same guarantee of robustness of Cubot KingKong 5 Pro. Water resistant thanks to the membrane that protects the internal components, indestructible even in the most ruinous falls, thanks to a metal frame with corners reinforced with rubber, with a robust structure designed to survive the most extreme conditions.
Do you want to take a photo underwater? Thanks to the special mode you can do it, thanks to the side buttons that you can use instead of the screen, difficult to use due to water pressure. You just have to visit the link below to find out all the details about the smartphone and to buy it as soon as it goes on sale, or to pre-order it immediately.