CUBOT Max 3 smartphone with 6.95 inch display
After the Chinese company Cubot went a bit quiet last year, they are now back with the Cubot Max 3. A 6.95-inch behemoth that clearly refers to its solid predecessor, the Cubot MAX 2, which we tested in 2019. Find out here whether the successor, the Cubot Max 3, is also a well-rounded all-rounder in the entry-level category.
As in the predecessor, Cubot once again relies on a large display with a low resolution. A 6.95-inch IPS LCD display with 1640 x 720 pixels is now installed. However, this weakness is compensated by a quite high-quality panel, which has a positive effect on the visibility of individual pixels. You can notice a difference between the Cubot Max 3 and a higher-resolution smartphone in a direct comparison, but you cannot see individual pixels directly despite the low resolution. Thus, the resolution is not a direct KO criterion for now. The picture quality and color saturation are completely acceptable and even the viewing-angle stability is good because colors do not change when tilted, only the black and white values tilt a bit. The overall brightness can be rated as very good.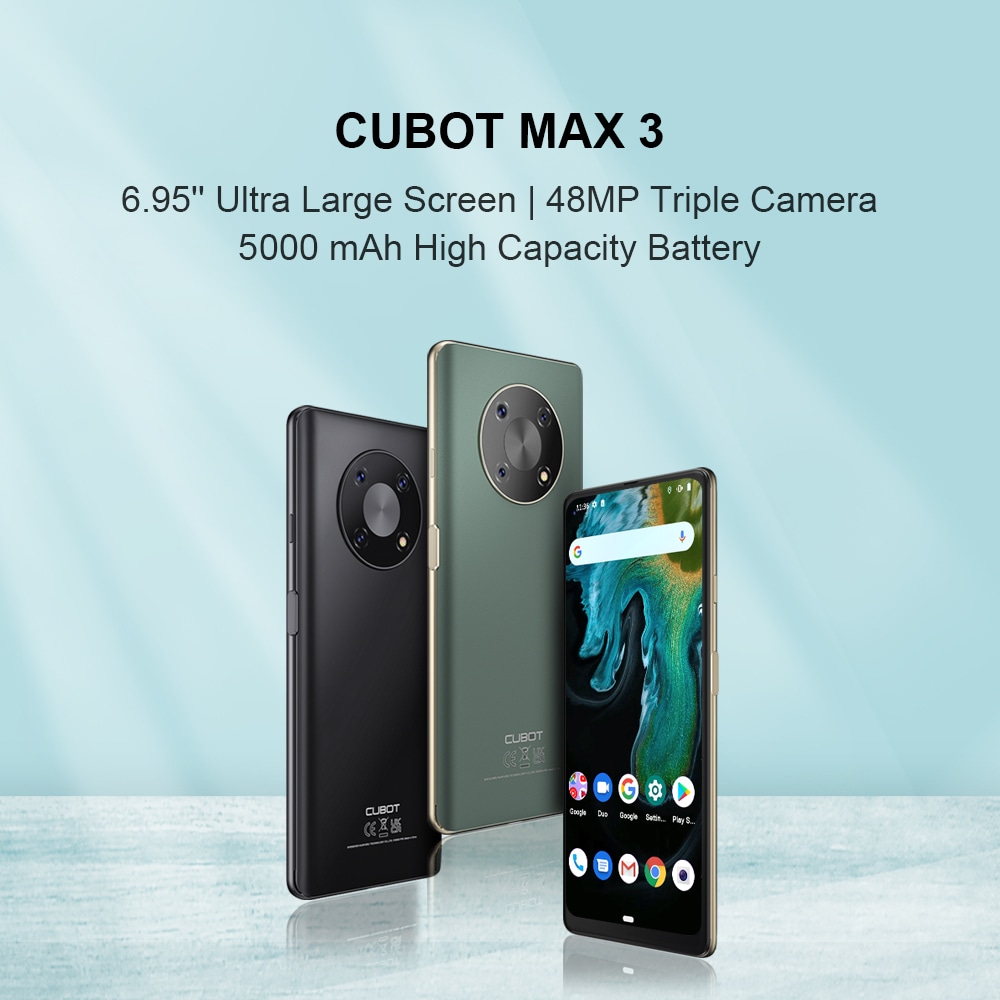 The 5-point digitizer works reliably and the fingers glide effortlessly over the smooth surface. Cubot advertises Gorilla Glass 5, which is doubtful in view of the price and the cheap display. However, we can assume that it must be some other kind of tempered glass since we could not determine any scratches on the glass surface despite scratch tests and active everyday use.
The hardware configuration belongs to the slightly higher entry-level segment, such as a Mediatek Helio P22 (MT6762), 4GB LPDDR3 RAM and 64GB internal storage. The latter can be expanded by 128 GB via micro-SD card, but the user will then have to do without the dual-SIM feature. The acceptable read and write rates of the internal storage were very pleasing this time. Cubot has clearly learned a lot here and offers a bit more in the Cubot Max 3 than in the Cubot Max 2. However, the PowerVR GE8320 GPU extremely limits the gaming performance and the low display resolution is probably also due to it, since it does not provide more than HD resolution.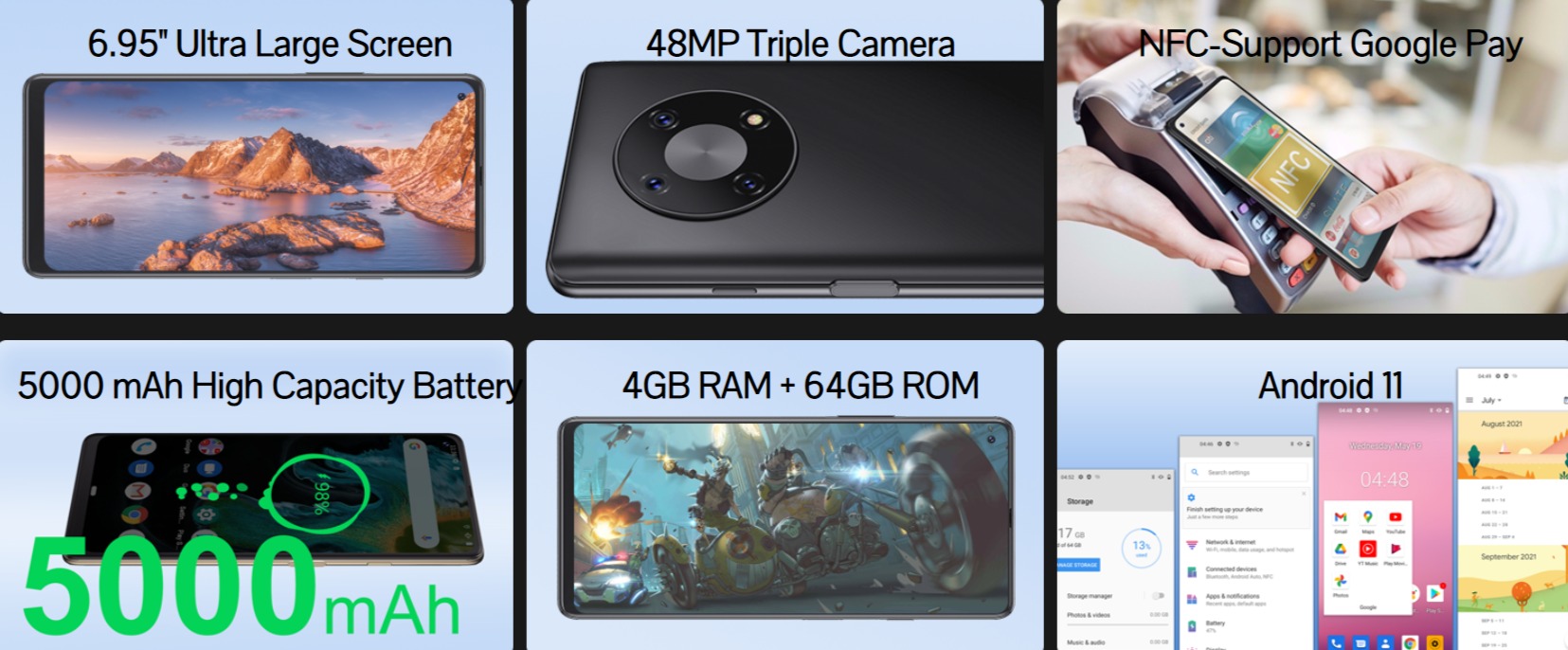 The sensor equipment is okay in this price range. The predecessor Cubot Max lacked a compass and gyroscope, but Cubot now makes up for that in the Max 3. The fingerprint sensor and the rest of the sensor equipment work flawlessly. The Cubot Max 3 can also be unlocked via Face ID and even though we are not completely convinced of its security, we were not able to trick the software. Of course, the recognition is performed via the selfie camera and does not use its own sensors.