DangBei F1C DLP Home Entertainment Projector
People's living standard is getting higher and higher. Most of the time, people do not go to the cinema for many reasons, either they are too busy at work, or the premiere price is too expensive, or they do not have a girlfriend, or they are too lazy to go out. Therefore, many young people have a cool product in their homes: home intelligent projector!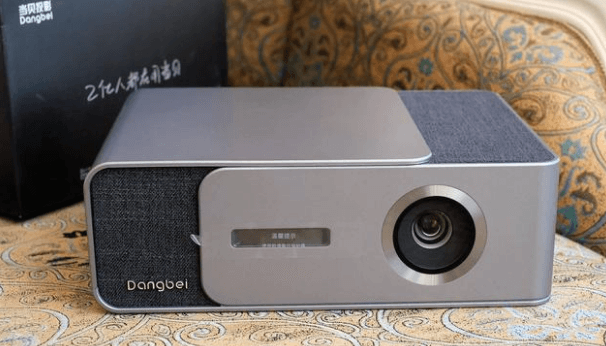 For projection, I personally suggest that those with high lumen parameters must be selected when purchasing. After all, the higher the brightness, the better the viewing effect. ZNDS Forum has always been one of the preferred download and sharing websites for many movie lovers. Now DangBei has also developed and designed its intelligent projection products. In December 2019, it was learned that DangBei produced another new product: DangBei F1C.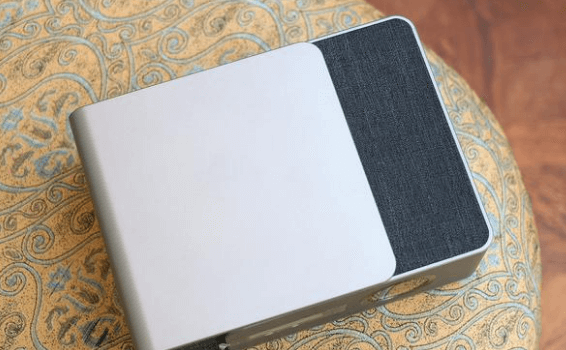 In terms of appearance, Dangbei F1C is almost the same as the previous generation F1, continuing the material design of the previous generation's classic ABS + mesh cloth, with a body size of 255mm*183mm*84mm and a total packaging weight of only 2.9 kg.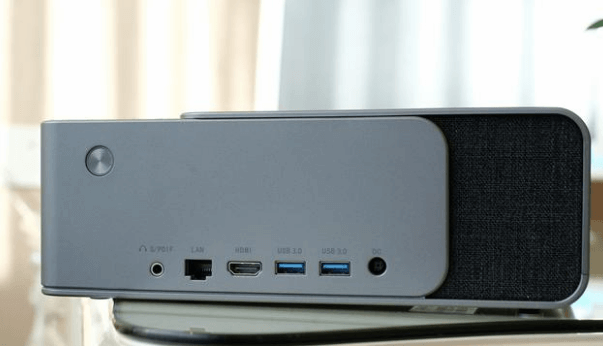 The appearance of Dangbei F1C still adheres to the appearance design of the previous generation, with the design of drawing and splicing, and the material combination of fabric and ABS plastic. The front large glasses head is still a glass lens, and the outer layer is protected by sapphire glass. Its back is also designed with interface and power supply, USB3.0*2, HDMI*1, LAN*1, S/PDIF*1 and a DC power supply interface.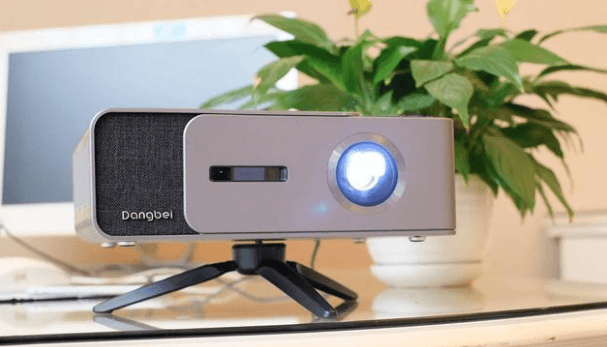 According to reports, Dangbei F1C still continues the powerful configuration of F1. The processing chip of MStar 6A938 is equipped with 3GB super DDR and 32GB eMMC large storage. Fast flying is still the feature of Dangbei projection.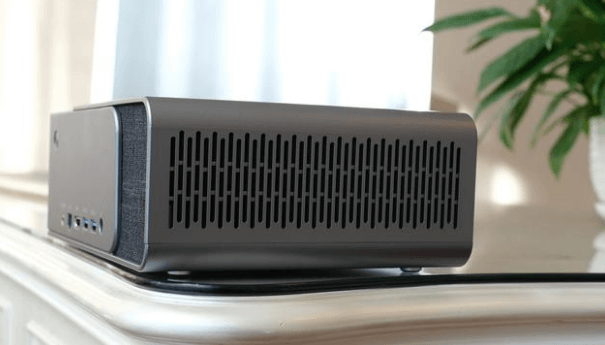 F1C adopts a four-channel LED optical path design, with a high brightness of 1300ANSI lumens and a resolution of 1080P standard. At the same time, it also has a built-in 4K color engine Pro, which is still impeccable in image quality. In addition, MEMC motion compensation frame insertion technology is also indispensable, and high-speed moving pictures can also feel carefree. If we cooperate with 3D glasses, we can also enjoy the visual experience of a large 3D screen at home.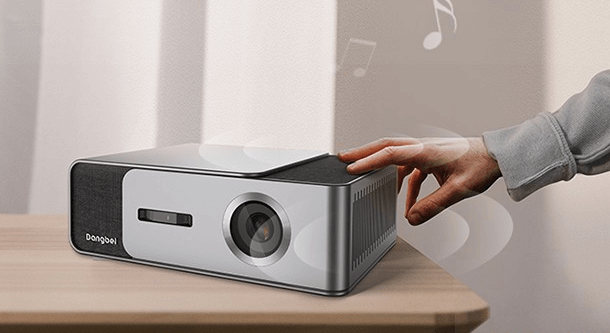 F1C has two innovative black technology technologies. First, it carries the third generation of intelligent non-inductive automatic trapezoidal correction. It uses multiple groups of TOF lasers, acceleration sensors, CMOS camera modules and Japanese IChips image processing chips to capture the three-dimensional information of projectors and projected images, and carries out digital modeling through perception algorithms to reconstruct external 3D scenes. Images from any angle can be perceived by the system in milliseconds, and the images can be corrected globally, quickly and without perception without any reference feature patterns.
Second, F1C has dual algorithm laser focusing. In order to ensure the safety of focusing results, it adopts dual algorithm of dual ToF + CMOS cameras, which makes focusing faster and more accurate, without waiting, instantaneous clarity, and truly achieves fast, accurate and no perception.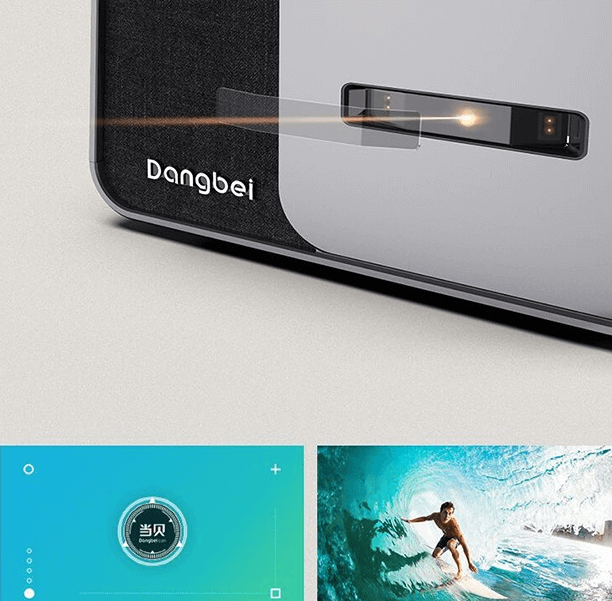 In terms of system, Dangbei F1C has built-in Dangbei OS2.0, which contains a lot of video content and intelligent voice 3.0. It supports language interaction, makes the experience more friendly, and supports the installation of third-party software. In addition, all kinds of features of its remote controller are not absent.