AOSIMAN ASM-156UC Portable Monitor 15.6 Inch IPS HDR Touch Screen
The AOSIMAN ASM-156UC screen is a fairly high-end solution built in a metal chassis allowing relatively compact integration. The object measures 36.3 cm wide by 22.3 cm high with a thickness of 6 to 10 mm. Dimensions that correspond to a conventional 15.6 inch laptop and that enclose a rather high-end screen.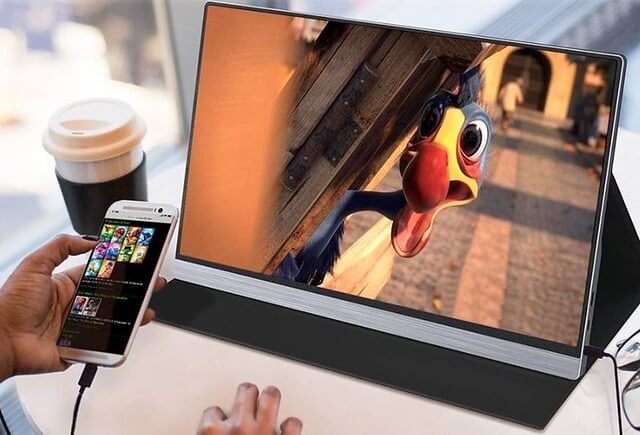 The proposed display is made via an IPS screen with wide viewing angles, 176° announced, which will allow viewing of the screen to many without worries. But it is above all the definition that changes our habits since the screen is a real UltraHD at 3840 x 2160 pixels. A high-end display that manages HDR and provides 60 Hz refresh with 72% NTSC colorimetry. The upper and lateral borders are 5 mm and the whole is delivered with a protective pocket also serving as a crutch to carry the screen upright.
These technical characteristics give a wide range of uses to the object. The AOSIMAN ASM-156UC will serve as well as the main screen of a MiniPC in the most discreet position possible as well as with a laptop for a double screen. But it will also allow you to connect a game console or any TV box offering HDMI for a multimedia solution. It can become a precious ally for a Switch or other Next-Gen game console. Associated with a camera or a camera it will be able to look at your shots while on the move or to help you make your adjustments. Finally, it offers the possibility of connecting a smartphone to find your favorite content on the big screen and in ultra high definition.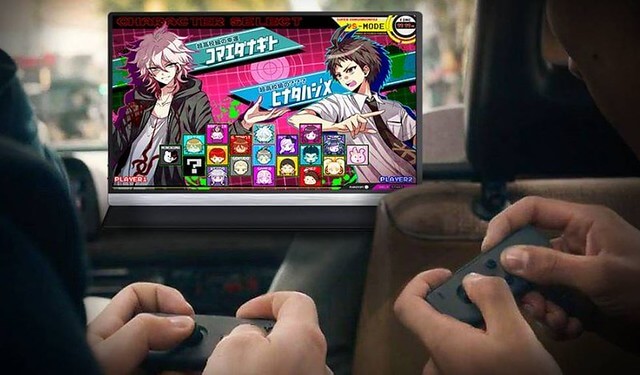 This wide range of use is explained by the presence of two different video inputs with a USB Type-C port for a smartphone, a laptop or a Switch for example. As well as a MiniHDMI input for other devices. Note that the choice of MiniHDMI is excellent since this connection is much more robust than MicroHDMI. When the machine is powered, it is supplied by the second USB Type-C port with the charger supplied. I had no idea of ​​the possibility of powering the screen with a portable battery.
The AOSIMAN ASM-156UC also offers a 3.5 mm jack headphone output and a pair of stereo speakers. A VESA 75 x 75 support allows it to be fixed on an ad-hoc support or on an articulated arm for example. The possibility of fixing the screen to the wall is also a big plus for certain professional uses.
With a weight of 987 grams, to which you will have to add the cables and power necessary for its use, this screen is a very good mobile solution. as well for a game or video session in a room of the house as for working on the move. Combined with an ultraportable, the dual screen function can also be interesting.