Deerma CM700 Ultraviolet Anti-Mites Mattress Vacuum Cleaner
The best way to understand HOW useful a mite broom can be is to borrow one, and use it on your "clean" mattress, or your "flawless" couch. Most of the furniture that you spread your arid daily, is full of dust, fibers, microparticles, but also allergens, such as mites.
In fact, the latter is becoming more and more common for mites to cause more severe allergies than a simple worm, so cleaning your beds, pillows and sofas is a great idea.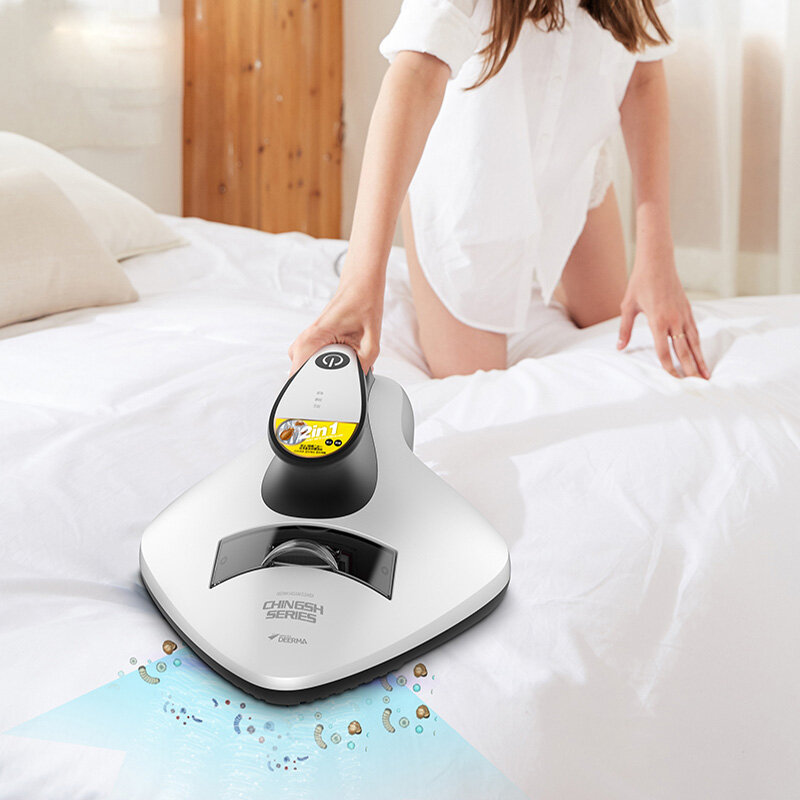 Vacuum cleaners like the Deerma CM700 that I have for you today, may not do for everything else but for this job it is perfect, since it first uses ultraviolet radiation with a wavelength of 240-270nm to kill 99% of microorganisms from the points which passes, and then… absorbs them, together with the dust.
With a 600W motor, the CM700 has a suction power of 10,000Pa, to pull everything over your surfaces in the 0.5L container on its back, with a HEPA filter between the inlet and the container to hold the largest piece of microparticles.
The Deerma CM700 is comfortable to use, since although it looks like something between a steam iron and a space shuttle, it weighs a little less than 2 kg, and has a 5 meter cable, so you will not need a ballast.