deerma Labor-saving Lightweight Water Spray Mop
Some time ago I was writing on the blog about this sprayer mop, and at that moment I did not know what to do to order it myself. As I have written, the first mop like this I met in an apartment rented by AirBnb in early summer. I had no idea that there was such a thing, because in our house we used the classic mop, the bucket and the squeegee. And because it seemed interesting and quite affordable, I decided to order it. It has come recently and today I want to share with you some impressions if you are interested in such a product.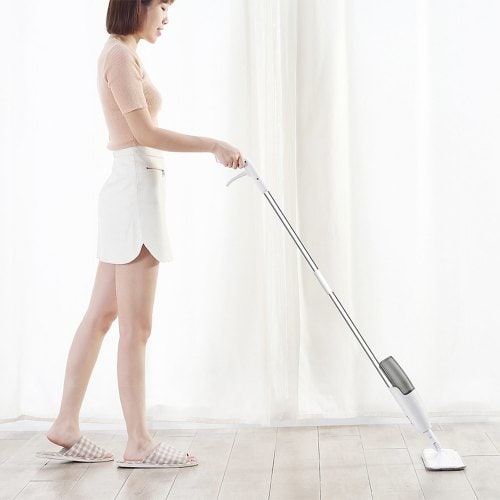 I know it's a bit more expensive and there are similar models at 70-80 lei, but I'm delighted that it's a product that was launched in the Crowdfunding Xiaomi platform, thinking about a product quality.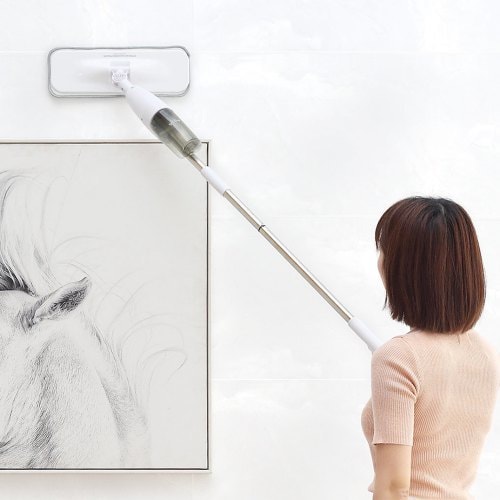 It's not that kind of mop you buy to use it for 1-2 months and then throw it away. The finishes are of good quality and the plastic from which it is made seems to be quite resistant. Derma, the manufacturer, is a renowned Chinese brand, generally focused on household appliances. In 2018 he won the IFA Design Award, so we are not talking about a no-name manufacturer.
I got it packed in a cardboard box, inside which I found the mop – dismantled in several pieces – along with all its accessories, plus the user manual. It has a 124 cm long metal rod, a gun handle, a 350 ml water tank, and a microfibre cloth that can be easily attached to the plastic holder.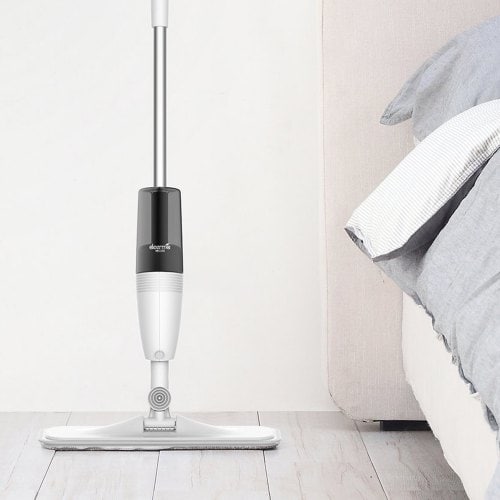 The ladle is fastened to the base of the mop by means of its foot-mounting system, which has some plastic pins. It is worth mentioning that the tank had some water in it when we received it, most probably because it was tested before it was sold.
Its operating mechanism is simple: load the tank with water, spray it, and then wipe it. The mop head rotates 360 degrees so that it can reach any corner of the room, including hard-to-reach areas (under the bed, under the desk, in the corners of the room).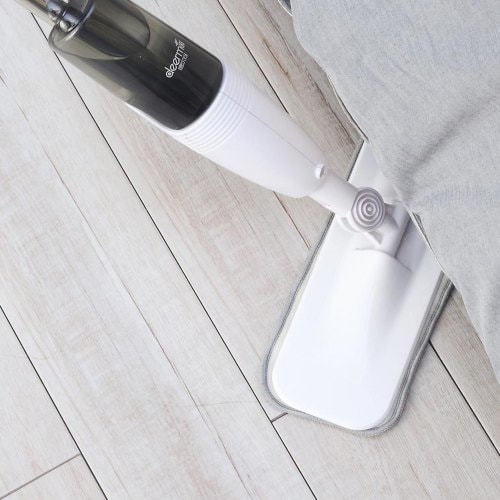 I put water and floor cleaner in his tank, I loaded it fully to avoid having to fill it every time I want to wipe it off. What I like about it, unlike the classic mop, is that it never gets soaked with too much water, because the handle allows the cleaning solution to be delivered as much as necessary.
The parquet and grit dries quickly and no traces remain after cleaning. Well, it does not manage to gather the hairs, but I think that's why it takes a vacuum cleaner before wiping the mop. Can be used with confidence on any surface, it's easy – weighs just 750 grams, empty – and the water tank is pretty small, as we mentioned, it has a capacity of 350 grams.