DOGNESS Smart IPet Robot Toy APP Remote Control HD Video Monitor Your Pet for Dogs and Cats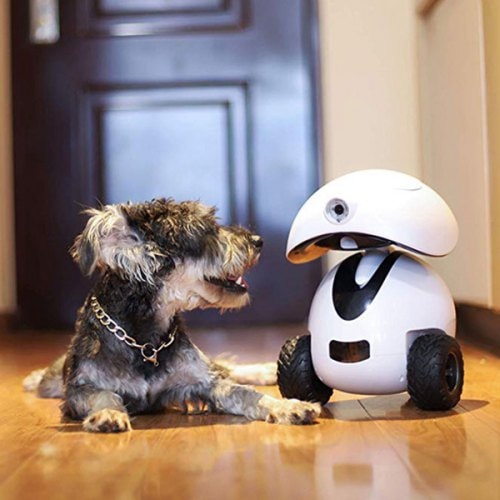 DOGNESS is a pet-friendly, mobile, camera-based robot with a launcher – or something. In essence, it serves the purpose of looking at our favorite while we are at home and possibly entertaining or feeding.
Remotely controlled by a mobile application, so it can be used much more effectively to monitor eb (or other). Of course, videos and pictures can be taken. But you can not only observe it, but also play with it because it has a laser pointer (to which not all animals are susceptible, of course).
The DOGNESS Smart IPet Robot Toy is also possible to talk through the camera and make various sounds (eg barking). In addition to the host, you can grant access to up to five users, so not only one can see the subject being watched.