Doogee S90 Pro – Upgraded version of modular smartphone
Time returned six months ago, the Doogee S90 is a rugged smartphone with additional modules, just like Motorola's Moto Z-series. The Kickstarter is raising money for an armoured Doogee S90 smartphone with attached modules: a Night Vision camera with 131 degrees field of view, an extra 5,050 mAh battery, a Walkie-talkie or a gamepad. The module system is similar to that of Motorola's Moto Z-series smartphones. It is because of the taste of its success, so the Chinese manufacturer named DOOGEE is hot, and the upgraded version of the S90 will be launched soon.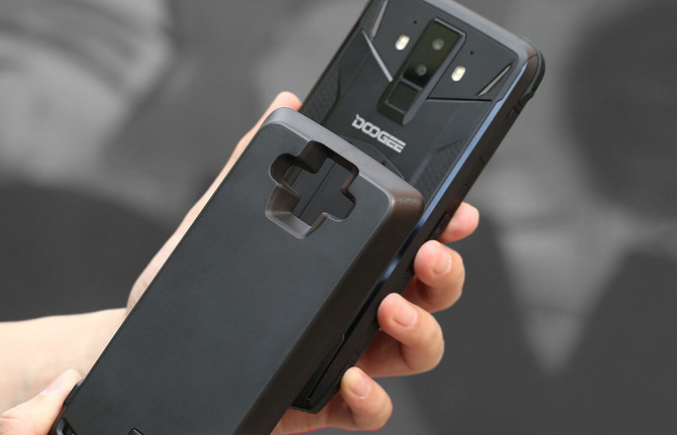 DOOGEE S90 Pro will debut in July 2019 and will be an upgraded version of the world's first rugged smartphone to be fitted with modules. So the Chinese decided to copy Motorola's idea. There is still some time left for the DOOGEE S90 Pro presentation, as the smartphone is not expected to be available until December this year. However, the manufacturer has already decided to show off its device. No wonder – it is the first rugged smartphone in the world to be fitted with special modules.
Although the smartphone belongs to the S series, it will not be as durable as its predecessors. Instead, it will receive modules that are expected to be on offer in the future. With the introduction of its latest smartphone, DOOGEE S90 Pro, DOOGEE wants to offer its consumers a wide range of modular accessories at once, so that everyone interested can find something for themselves.
DOOGEE S90 Pro will support modules such as an extra battery, telephoto lens, walkie-talkie, multimedia speaker, projector and many others that have not yet been mentioned.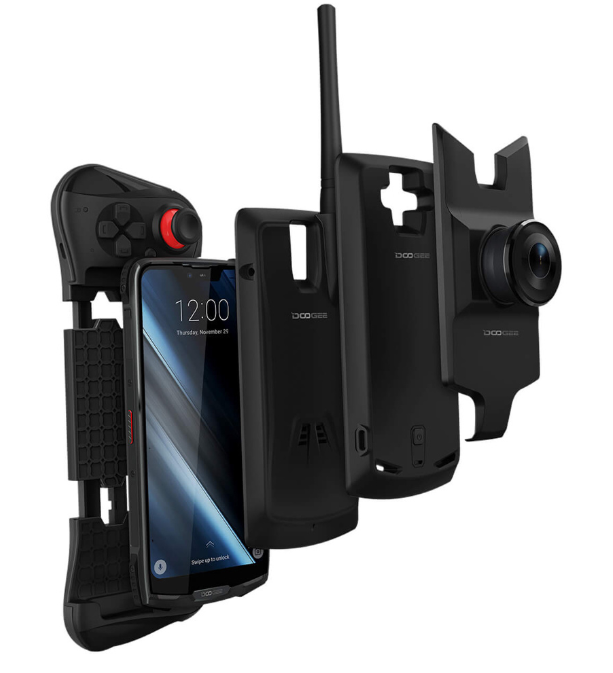 In terms of the components used, this smartphone will be a typical representative of the middle class of the Chinese market. MediaTek Helio P70 will be responsible for the proper operation of the Android system, probably with a maximum of 8 GB of RAM. It is a powerful unit for mid-priced devices, as evidenced by the use of four ARM Cortex-A73 cores at 2.0 GHz and four additional cores on the ARM Cortex-A53 architecture. If I mention the fact that the graphics are produced by the ARM Mali-G72MP3 and the SoC was produced in a 12nm process, then we are surely getting a high-performance, mid-priced SoC for smartphones.
Communication features include LTE Class 7/13 (TDS:34/39, TDD:34/38/39/40/41, FDD 1/2/3/4/5/7/8/12/17/19/20/28A/B), Dual SIM, dual-band 802.11 ac Wi-Fi, Bluetooth 4.2 and NFC. We will take pictures with double camera 48.0MP and 48.0MP with f/1.7 optics and artificial intelligence support. The front camera has 8.0MP. The battery has a capacity of 5050 mAh and can be recharged wirelessly.
A display in a smartphone with an unknown diagonal and resolution will receive an indentation, which is a novelty in the smartphones of this manufacturer. The dedicated modules will connect to the smartphone via a 24-pin pogo-pin connector. Of course, they will be magnetically attached to the rear wall of the smartphone for a secure fit – simply place the module on the back of the smartphone without removing the back cover or switching off the phone. And you'll be up and running in less than a second.
Prices are not yet known, although we know that DOOGEE S90 Pro will not include any of these accessories in the sales kit.