Xiaomi Dreame V10 Plus Cordless Stick Vacuum Cleaner
Xiaomi is a company of Chinese origin, which has been active in Europe for several years now. It produces practically any type of electronic product you can find in the market, from air purifiers to vacuum cleaners to telephones. Also Xiaomi aims to improve more and more the quality of its products, deviating considerably (positively) from what we are used to define as "Chinese product".
The last vacuum cleaner born in Xiaomi's house, as of today, is the Dreame V10 Plus, successor of the Dreame V10 and T100. Today we will focus on this newborn and we will see together how it cleans and if it is really worth this purchase!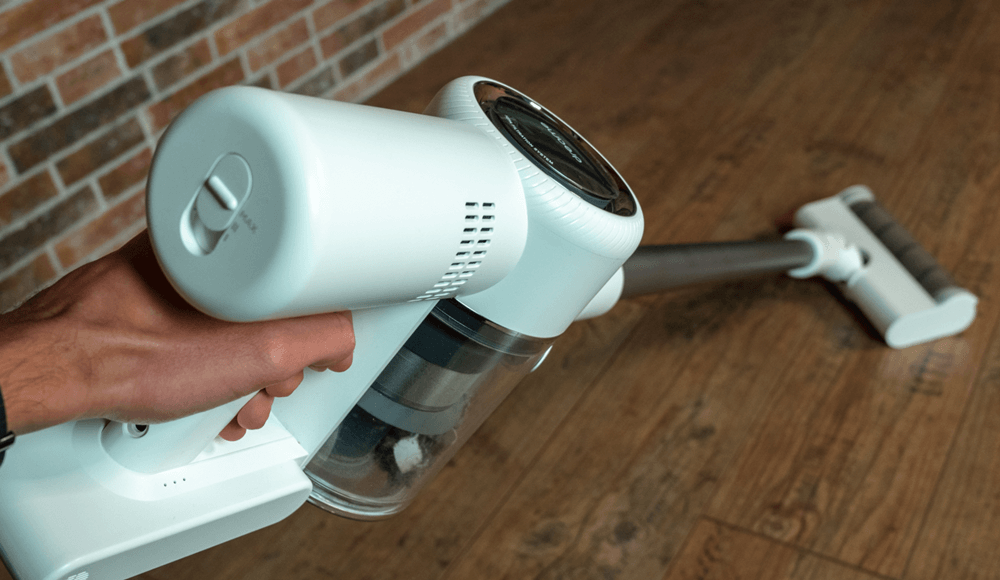 The Dreame V10 Plus does not have the classic design that the latest vacuum cleaners from the competition show. This vacuum cleaner has the tank positioned in front of the handle and the engine, has a good balance and therefore does not fatigue during cleaning. It can be used shortened to clean the car or the sofa, given the huge number of accessories included!
The wireless dreame V10 Plus vacuum cleaner weighs only 1.5 kg, so it is really very light. The low weight factor, combined with the particular shape, allows a good balance and therefore reduce fatigue during cleaning.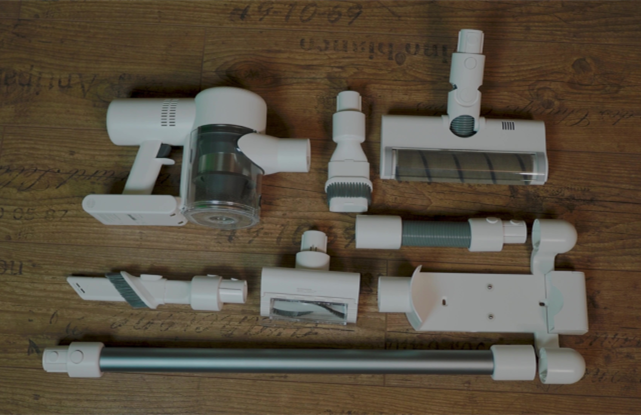 The suction power of this vacuum cleaner is a good 22,000 Pa, able to suck without fear of dust and dirt of any kind, thanks to its motorized brush (so in addition to suction, the actual brush rotates and collects dirt thanks to the mechanical force) in combination with the suction.
The HEPA filtration system ensures that the outgoing air is filtered and up to 99.99% of dirt is blocked so that it is not released back into the environment.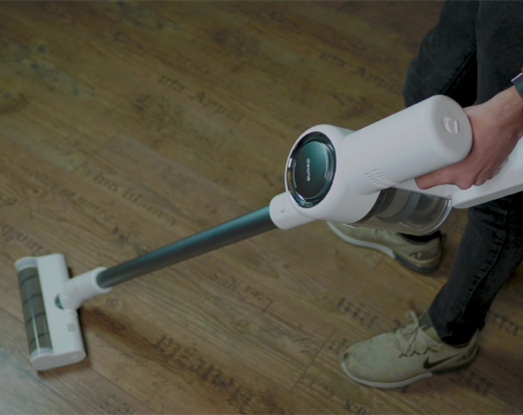 The motor that Xiaomi adopts in this vacuum cleaner is of the brushless type, called "Dreame's Space 3.0" able to use up to 450 Watts of power and 100,000 rpm (bringing the suction power to 20,000 Pa).
The supplied battery provides 2,500 mAh, with a nominal voltage of 25.2 Volts and a duration of up to 60 minutes (at minimum speed).
Without a shadow of a doubt it is interesting the possibility to use it "shortened" (even if almost all vacuum cleaners now support it) to clean the upholstery of your house or car.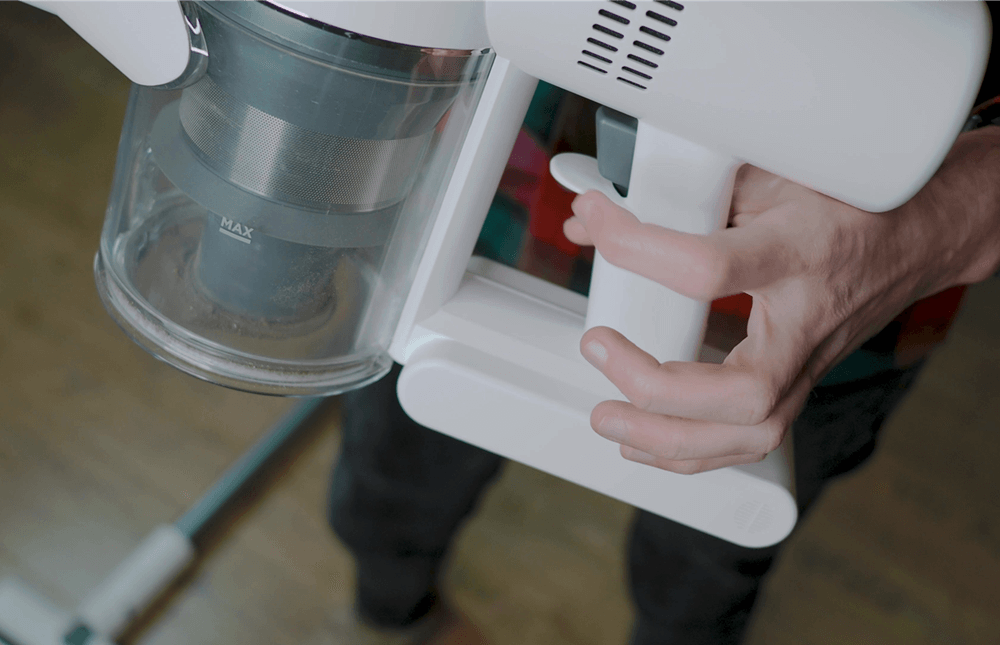 I mean, we can clean the whole house without having to think about how sore we'll be afterwards. In Xiaomi, they did a really good job!
The wireless vacuum cleaner is without a shadow of a doubt offered at an attractive price, given the performance and completeness of the standard equipment, handling and power.
It should not scare that this vacuum cleaner is Chinese, as the quality is really high and has nothing to do with how we are used to perceive some of the things produced in China.
Spare parts are also readily available at Amazon, so that we can use it for several years without the fear of having to shop like this again after a few months! Emptying the tank is quick and easy and the various filters are washable.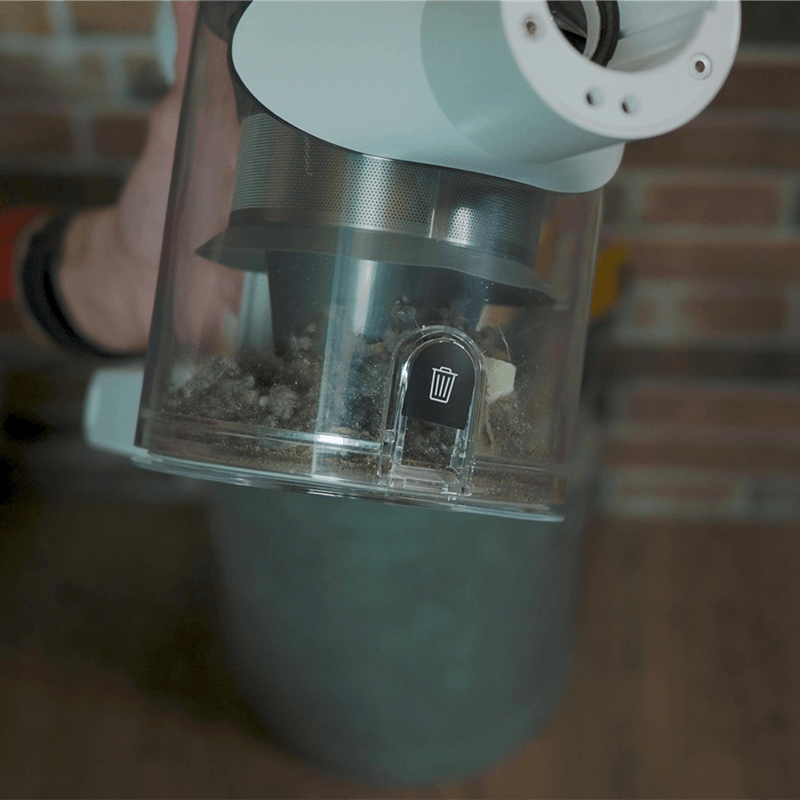 Dreame has done a great job with this V10 Plus wireless vacuum cleaner, bringing into our homes a little bit of the technology that allows us (finally) to do the cleaning with a little less effort and with a little more results.
Without a shadow of a doubt, we can only recommend this vacuum cleaner, for all those positive aspects we have seen above. Xiaomi has really put in a lot of effort and made great strides compared to what she had done with the previous Dreame V9.
The price of the Dreame V10 Plus is about 220 USD: competitive price compared to Dyson rivals, there are some imperfections or improvements that can be applied but we are finally in front of a functional, effective, well built and "ready for Europe" product.