F-wheel DYU D2 Folding Electric Bike
In recent months in our cities we see hundreds, if not thousands, of ELECTRIC SCOOTERS, "Green" means comfortable to move but, when it comes to safety and stability, are not the best, because of their nature. In fact, many prefer the good old BICYCLES, but what to buy to maintain the same handling of scooters? The DYU S2 could be the answer!
DYU has always been an innovative brand in the field of electric mobility, proposing compact but extremely technological bikes and the DYU S2 is no exception. It is a small electric bike, super compact, 90CM HIGH and WEIGHT OF JUST 15KG, just like a good quality electric scooter, this allows us to carry it comfortably on public transport and maybe load it in the car without too much difficulty.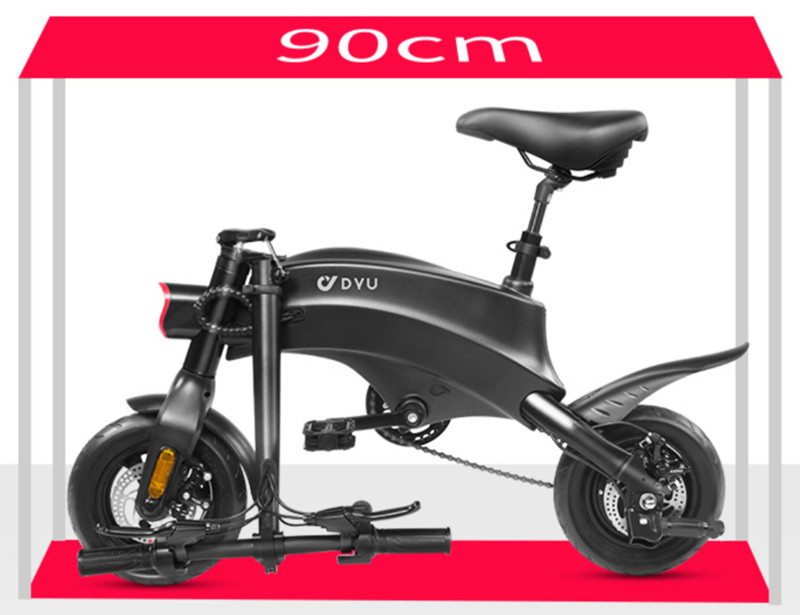 The 10 INCH WHEELS are agile in the city and are cushioned directly from the seat, adjustable in height, and the CARBON FRAME. The performance does not disappoint, the 350W MOTOR pushes this bike up to the legal limit of 25KM/h and the AUTONOMY, using the 10AH BATTERY, settles on 40KM, obviously present the pedal assisted mode.
SAFETY is entrusted to a DOUBLE DISK BRAKE, LED FRONT/REAR LIGHT, mudguards and a convenient REMOTE CONTROL to activate and deactivate the engine of the bike when we move away.