E-Jiale Q10 Single LCD Projector
In the Chinese market it seems that there are infinite models of projectors and among these today we present the E-Jiale Q10. A projector with a design reminiscent of a portable electric cooker from afar with that black circular piece on top. A projector with hardware rarely seen in its Android section where we have an Mstar MSD6A358 SoC oriented to Smar tTVs that supports for example HDR10. The native FHD resolution, which guarantees us an interesting image quality and the OS is Android 8.0, quite modern for what we are used to in the world of Chinese projectors.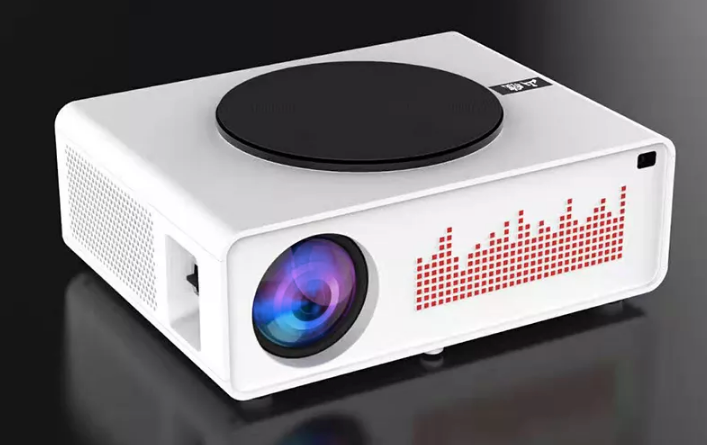 The E-Jiale Q10 multimedia projector uses TFT LCD technology with a native FHD resolution of 1920 × 1080 pixels, a brightness of up to 380 ANSI Lumens and 1000: 1 contrast. The focus is manual, the keystone correction is automatic and we can get a screen that goes between 45 inch and 300 inch with a projection distance between 1.5 and 5m. As usual in Chinese projectors, this includes a pair of speakers in the chassis of 5W each, includes an IR remote control and this time we do not see physical control keys in the chassis to control it in this way.
The Android part of this projector has an Mstar MSD6A358 SoC, a Quad Core with ARM Cortex-A35 processors and an ARM Mali-400mp2 GPU with 1GB of RAM and 16GB of storage memory. We also have Dual Band WiFi, Bluetooth 4.0 and in terms of connectors it seems that there is a pair of USB 2.0, a VGA connector, a 10/100 network port, an HDMI-IN, a 3.5mm audio jack and an analog A / V connector.