LDARC ET85D 87.6mm 2 Inch 4S CineWhoop FPV Racing Drone
Does the silhouette of this Tinywhoop nano racer look familiar? It's normal, it takes the structure and the central fairing of the ET85. The "D" that makes the difference? It's for "DJI". Because the ET85D is equipped with DJI's Digital FPV System digital video return system. On board there is a DJI camera with an adjustable angle of 15 to 45° and an FPV Air Unit. The unit therefore provides real-time video return in 720p/120 and records video on board in 1080p/60 on a memory card.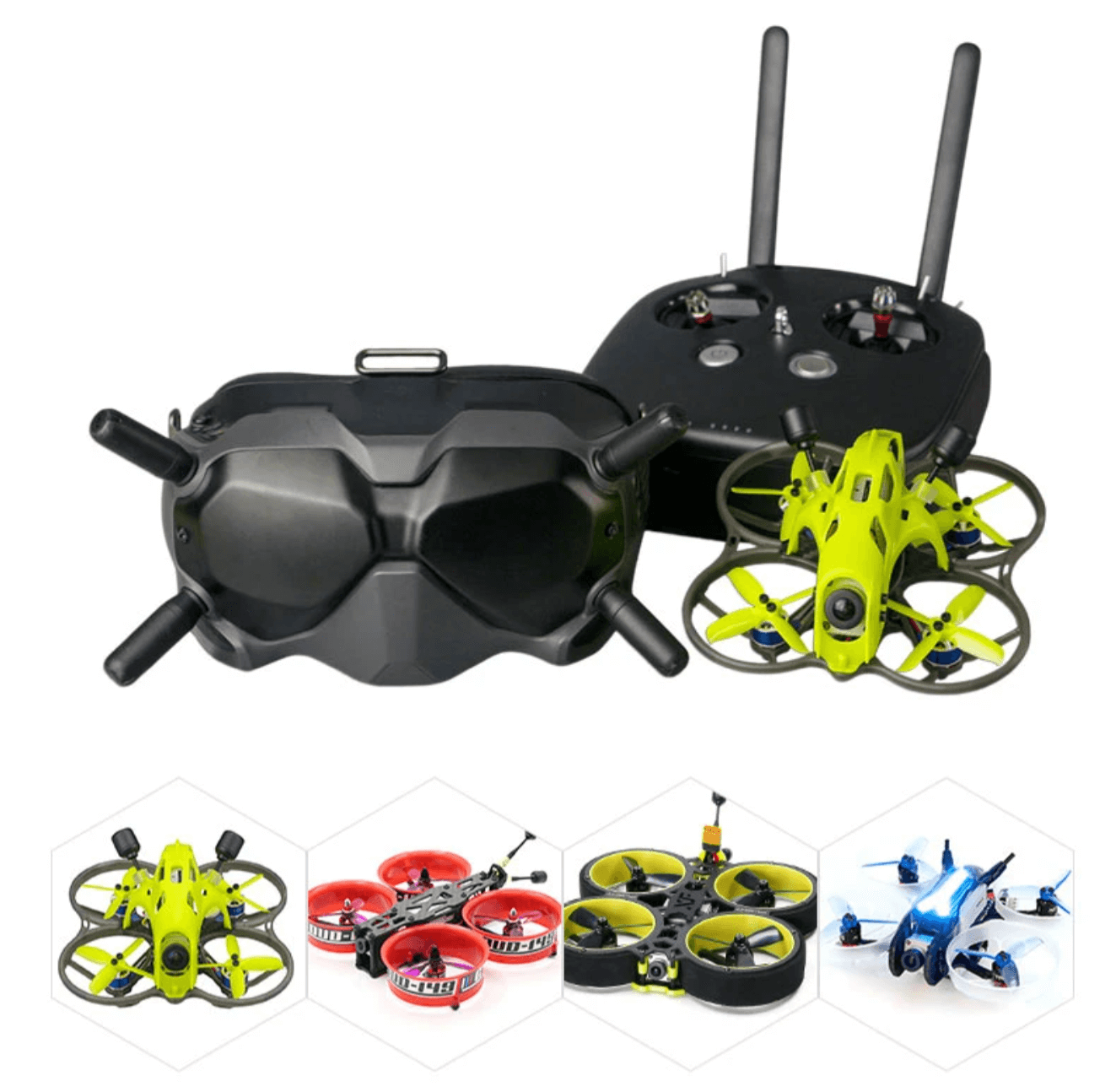 The structure is made of carbon, 2 mm thick, with a motor-to-motor diagonal of 8.8 cm. It is fitted with brushless motors 1105 to 4250KV for four-bladed propellers of 2 inches 2045. The flight controller is an LDARC F411E12A, based on an F4 processor flashed with Betaflight, associated with an ESC 4 in 1 of 12A BLheli_S. It weighs 122 grams without the battery. LDARC recommends a 3S or 4S of 450 mAh with an XT30 connector. There is no radio receiver: the FPV Air Unit allows you to control the unit if you have a DJI radio control. Otherwise you will have to install your own receiver.
If you prefer to gain a few grams, even if you want to lose the recording of the images on board, you can choose the "naked" version of the ET85D. It is the same device, but without the camera and the FPV Air Unit from DJI. It is up to you to integrate your own DJI camera and a Caddx Vista box, for a final weight of 100 grams. The data sheet mentions the presence of a 5.8 GHz video transmitter. Either it is a mistake or the transmitter is present, to be removed.