Eachine Nano LR3 Long Range 144mm 3 Inch F4 2S FPV Racing Drone
The manufacturer Eachine launches in the range of nano racers that draw their power from 18650 Li-ion rechargeable batteries. In this category, I had already tested the Rekon 3 from HGLRC. The Nano LR3 goes a bit further, no pun intended, since it is equipped for the "long range". It is based on a light carbon structure with a 14.4 cm diagonal from motor to motor, and a weight of 97.4 grams (without batteries).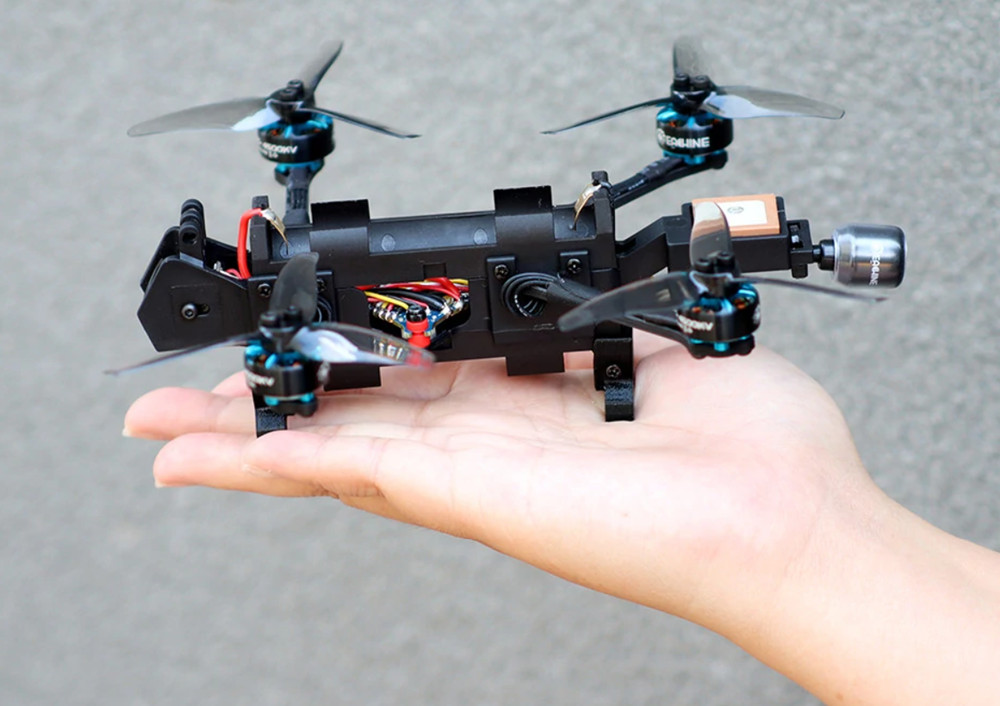 The flight controller is based on a F4 processor, flashed with Betaflight, coupled with a 4 in 1 ESC of 5A. The motors are Eachine 1303.5 at 4500KV for propellers 3 tripales inches Gemfan 3016. The camera is a Caddx Nano Ant associated with a 5.8 GHz analog video transmitter Eachine Nano V2 capable of transmitting at 25 mW, but also 100, 200 and 400 mW to go much further.
It is equipped with a GPS M80 to secure the flights and obtain a return to the takeoff point in case of radio or video loss. The equipment was too important to be satisfied with a single 18650 like the HGLRC Rekon 3, which is already not very reactive when you push the throttle. Eachine has therefore chosen to equip the Nano LR3 with two 18650 batteries, for a 2S power supply. It will be very interesting to see how this equipment performs!
The Nano LR3 from Eachine starts at $192.99 at Banggood in version without radio receiver. But it is also available in versions with a Flysky A8S V2, XM+, R-XSR or R9mm receiver from FrSky, or Crossfire Nano RX from TBS.