Eachine SHADOW FREND 4S 180mm 4 inch Stretch X Micro Long Range RC Drone
The manufacturer Eachine also adopts the 4-inch long-range format, with the Shadow Fiend 4S 180. It is very similar to other devices inspired by Dave_C FPV's #MicroLongRange project, such as those from Flywoo, iFlight, GePRC or Diatone. The carbon structure measures 18 cm diagonal from engine to engine, with HX arms. The lower unibody plate is 3 mm thick, the upper one is 2 mm thick. The two parts are joined by 6 spacers.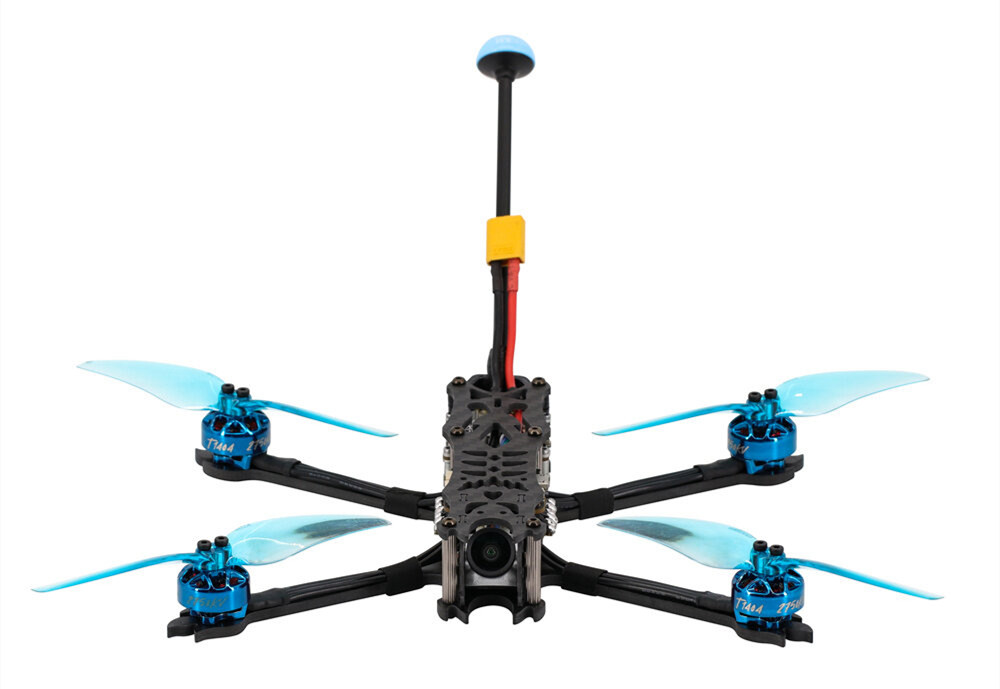 The motors are brushless 1404 to 2750KV for Gemfan 4024 two-blade propellers. At the heart of the Shadow Fiend 180 is an F405 flight controller flashed with Betaflight associated with an ESC 4 in 1 of 20A BLheli_S DShot600. The basic version is equipped with a Caddx Vista box compatible with DJI's Digital FPV System, and therefore DJI's headphones and radio control. The camera is DJI's, but you may prefer the Caddx Nebula Nano V2 option to save a few grams and a few euros. The antenna is a long UFO 2 from Topacc. You have to add a radio receiver if you want to use another radio control than the one from DJI. The equipment is completed by a GPS to take advantage of the GPS Rescue function of Betaflight.
The weight of the set is 143 grams (without batteries). Eachine recommends Lipo 4S batteries from 650 to 1000 mAh or Li-Ion 4S 3000 mAh with an XT30 connector, with a promise of 27 minutes autonomy.