Eachine LAL5 225mm 5 Inch 4K 6S FPV Racing Drone
This 5-inch Eachine racer stands out for several reasons. The first is that it is equipped with the V2 of Caddx's 4K Tarsier camera. The second is that it is designed for 6S batteries! Enough to ensure fast flights and high definition videos!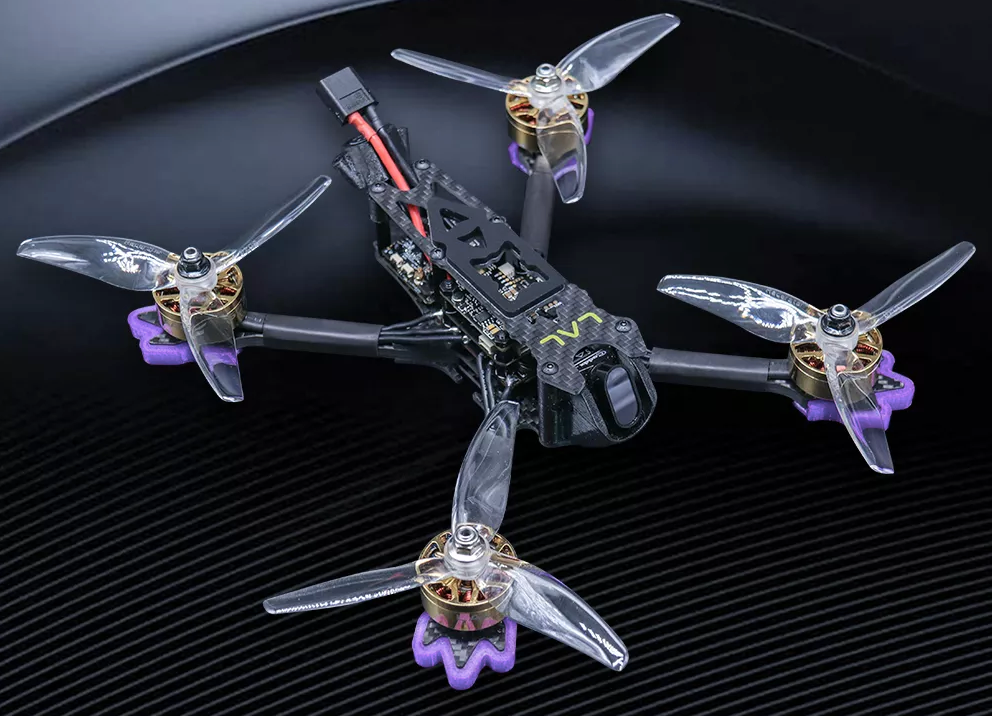 The LAL5 is based on a carbon structure of 22.5 cm diagonal from motor to motor, with dimensions of 27 x 27 x 16 cm and a weight, equipped but without battery and radio receiver, of 411.8 grams. The arms are 5 mm thick and easy to remove in case of breakage, the other carbon parts are 2 mm thick. The motors are brushless 2507 to 1850KV equipped with transparent Racerstar 5046 three-bladed propellers. To control these engines and support 6S batteries, the device is equipped with a 4 in 1 ESC of 50A! It is associated with a LAL-F405 flight controller.
This flight controller designed by Eachine is based on an F4 processor flashed with Betaflight, in MatekF405 firmware. In addition to the usual sensors, Eachine has added a Bosch altimeter barometer and a Bluetooth module to make the settings with a smartphone, without the need for a computer. It also offers an active OSD, the VBat, it can be equipped with a buzzer and a GPS.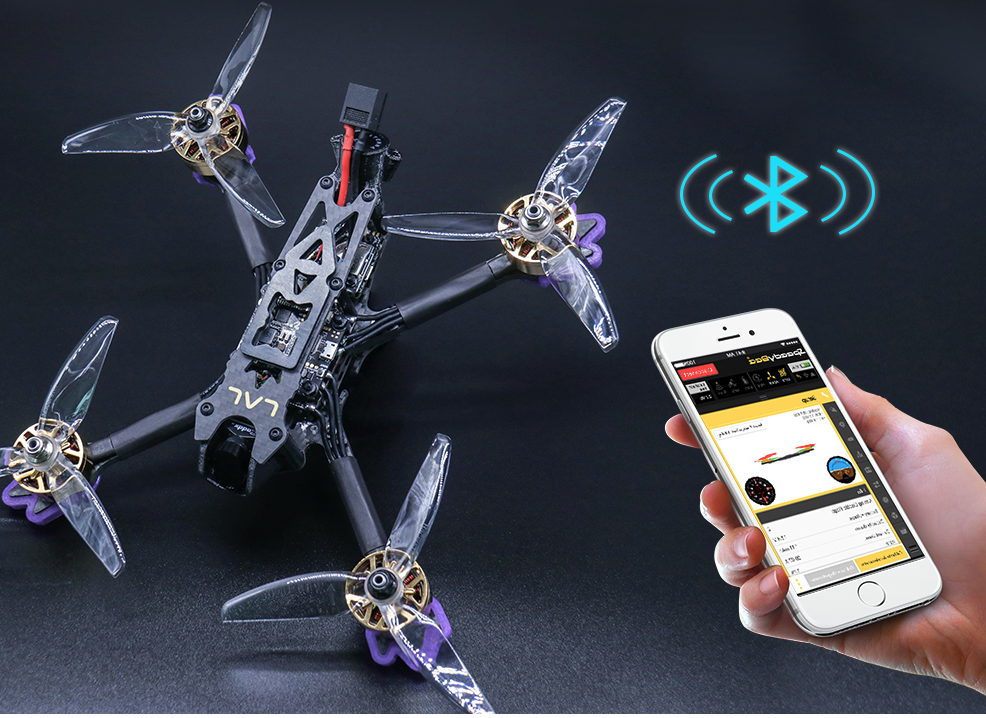 Caddx's Tarsier V2 camera, which produces analog video feedback in real time and records in HD, is associated with a 5.8 GHz Eachine TX805 transmitter compatible with 40 channels, capable of transmitting at 25 mW (the maximum allowed in France), but also 200 mW, 600 mW or 800 mW to go much further (where allowed). It is SmartAudio compatible for settings from the remote control with the help of the active OSD. The polarized antenna is fixed by a TPU part and connected to the transmitter via an MMCX connector. Note that the Tarsier V2 is equipped with a removable ND8 filter.
This 6S and HD racer is quite attractive, delivered assembled but without a radio receiver – it's up to you to add your own. Its endowment is interesting, especially since it is sold at a low price: the Banggood shop offers it at $229.00.