Elephone Ecam X 1080P HD Webcam 5.0 MegaPixels Auto Focus Built-in Microphone For PC Laptop
The Elephone Ecam X full HD webcam brings you clear and stable video quality (1080p/30fps) under the format of wide screen. It can adjust the light automatically, and shows you a vivid picture.
With 1080P full HD resolution, 30fps HFR picture, this webcam can provide 1080P FHD video frame, and the highest frame rate can reach 30fps, which makethe picture clearer and more stable.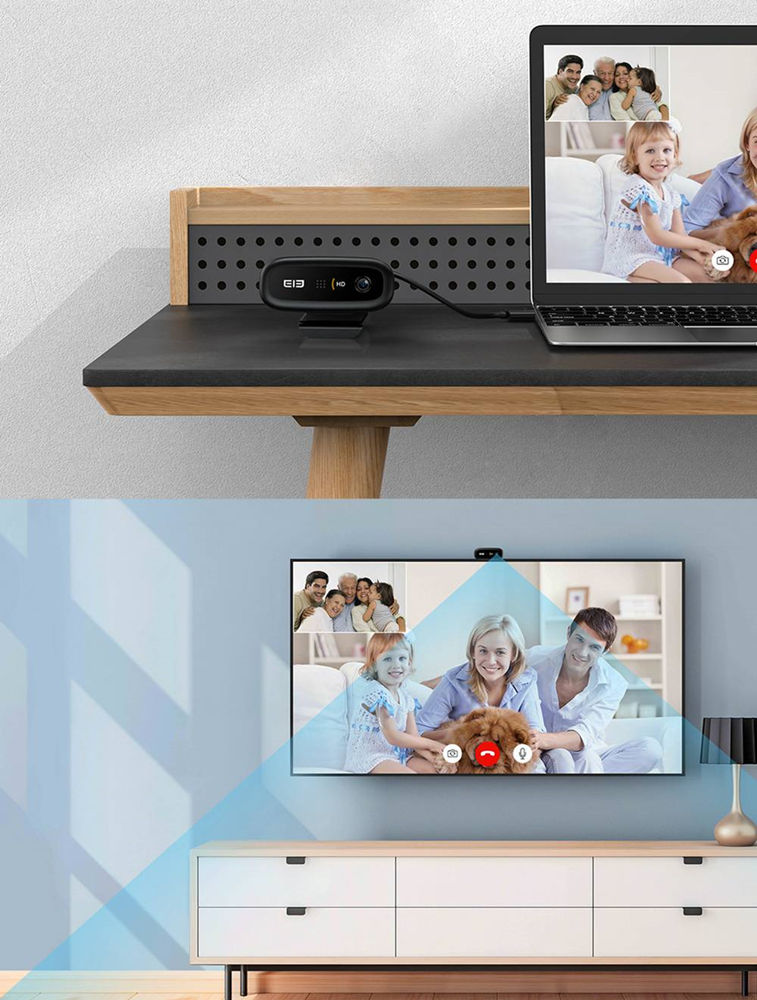 Built-in noise canceling microphone, even in noisy environment can keepyour voice clear. Even have video calling in dim environment, Ecam X still can adjust thelight, and provide you brighter video quality.
Webcam with a general clamp, then you can install it on the top of screen.also you can put it on the holder. Ecam X with tiny size and adjustable, which canbrings you a new experience of video calling.