Elephone SX is powered by a Qualcomm Snapdragon 626 chipset
Elephone recently released a number of new phones, which are: Elephone PX, P60, PX Mini, A5, and so on. It made me feel that their company was going to work in the second half of 2018. Today, August 26th, it is a weekend, they will release a new mobile phone that clones iPhone X. We know that the previous phone model PX was copied from Vivo NEX. In short, Elephone company gives us the feeling that whoever smartphone is the most popular on the market, they plagiarize whose phone!
Now, Elephone company is preparing to release the smartphone Elephone SX, when looking at the front panel of which there are associations with the iPhone X and a lot of other smartphones made in such a design key.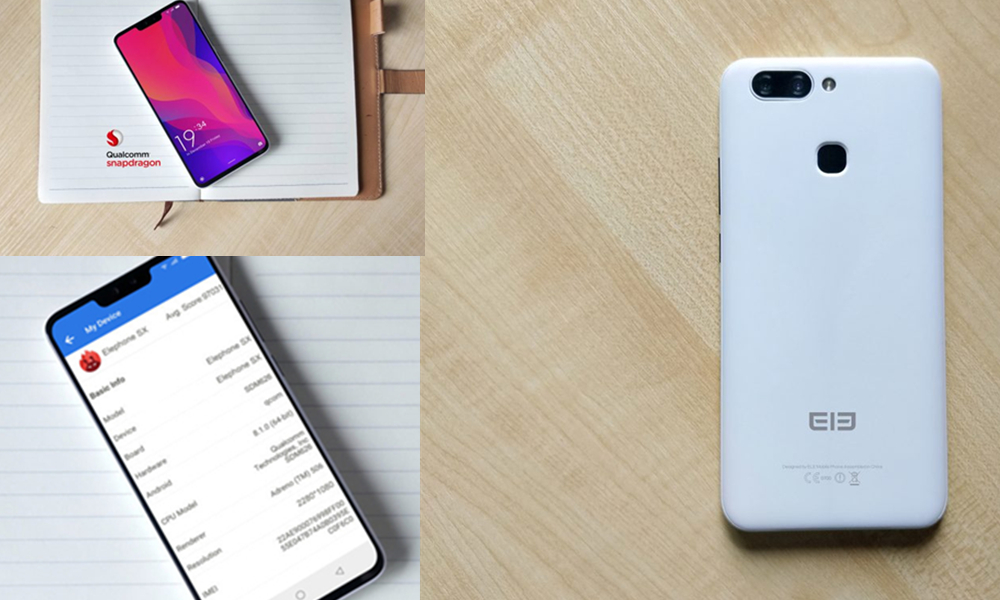 We can assume that the front camera is doubled, as well as the main one. Modules of the main camera are located horizontally in the upper left corner of the back panel, in the central upper part there is a fingerprint sensor.
At this point, we only know that the Elephone SX will be equipped with a single-chip Snapdragon 626 CPU and support for Snapdragon 626 fast charging technology.
Let's remind, Elephone should become the first manufacturer in the market, which will release a smartphone with a sliding front camera, which includes two modules.