ENGWE EP-2 500W Folding Fat Tire Electric Bike
Compared with regular motor, the 500W high-speed brushless motor of ENGWE EP-2 provides higher torque, less magnetic resistance, faster acceleration, lighter, riding easier on head-wind and climbing.

Free to switch power levels on display, real time monitoring cycling and collect data: speed, trip distance, battery levels etc. Let the rider confident on their cycling data.
Power asistant and pure electric mode control
Riding data monitoring
Self-inspection and monitoring of the bike
The ENGWE EP-2 Off-Road e-Bike offer 5 power mode, can simply switch with buttons on cycling moniter. Each mode with different assistant-power ratio and pure electric power, free to switch according to rider's will.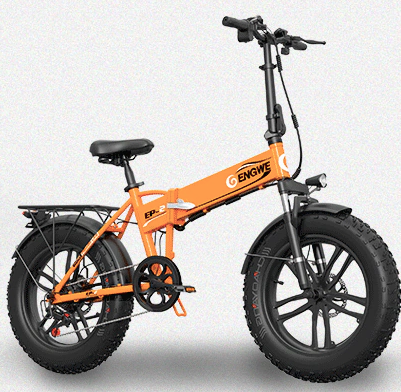 EP-2 Off-Road folding eBike have built-in cycling data monitoring module, can display real speed, trip distance, power level etc, help you make progress everyday, make life wonderful and more fun.
Reach 60km riding range in power assist and mode. EP-2 off-road folding ebike use high-storage 18650 power Li-ion battery cell,reach around 60km riding range for daily commuting. The battery pack hold in mainframe tube, push-pull design offer easy takeout and put in, can charge on-dock or off-dock.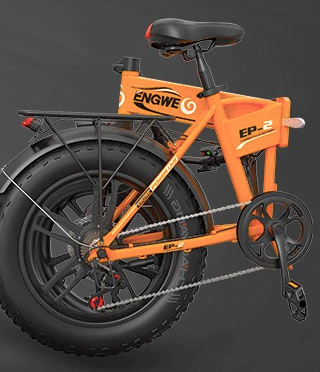 Collapsible top-tube and frame make it portable and convenient to store in your car.
ENGWE EP-2 Off-Road Folding eBike Highlights:
500W 48V High-speed Motor
104000mAh removable Li-ion Battery
Cycle Moniter Shimano 6-speed
Collapsible top-tube and Al-Alloy Frame
Al-Alloy Integrated Wheel