ENJOYWOOD E20 20W Upgrade Laser Engraver with Air Assist System
This is another machine with a 20W laser engraver, the E20 from the ENJOYWOOD brand. The ENJOYWOOD E20 diode laser engraver is designed with a new frame structure, equipped with an air-assisted system, and is overall a proven solution.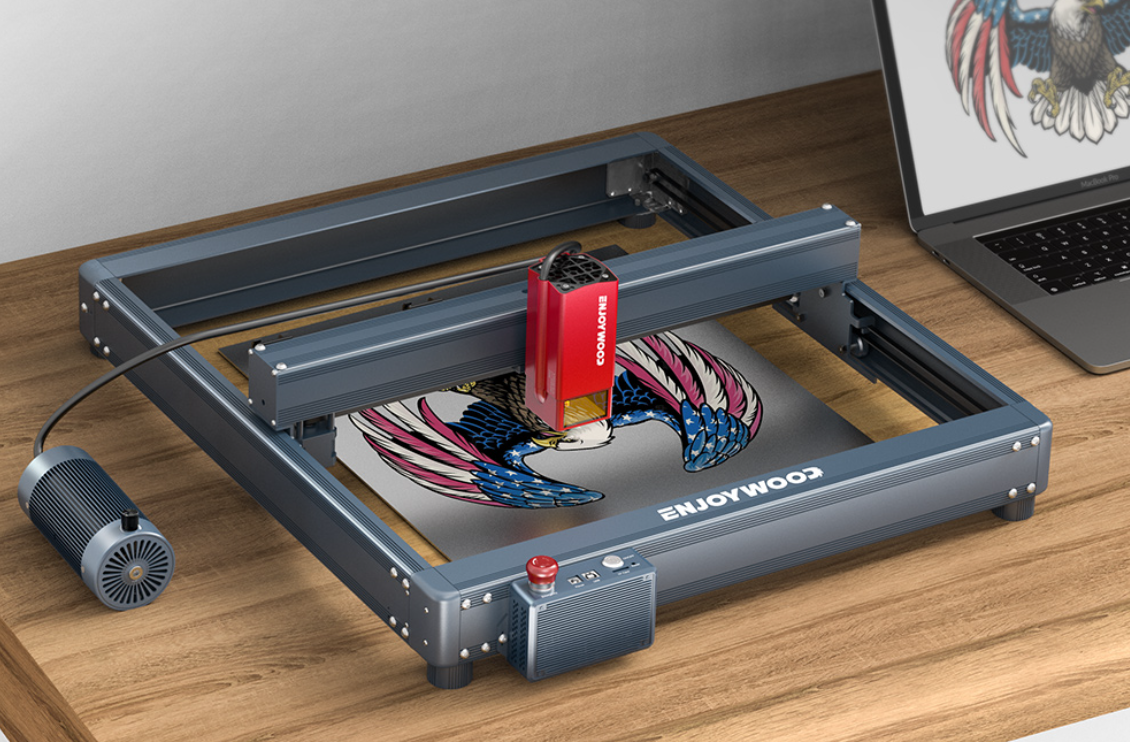 It is worth mentioning that the addition of linear bearings makes the X-axis movement of this machine more accurate and increases the engraving speed to 24000mm/min, thus saving a lot of time and improving work efficiency.
The 20W blue laser is very powerful, it is coupled with four 6W laser beams into one super laser beam. It can cut 12mm wood panels, 10mm black acrylic, and even try to cut 0.05mm metallic paper in one pass.