GEELANG WASP 85X 2 Inch 2S Toothpick FPV Racing Drone
GEELANG look for this Wasp 85X, a nano racer that measures 10.8 x 10.8 x 6.1 cm for a motor diagonal of 8.5 cm. At the heart of the aircraft is a Play F4 Whoop flashed flight controller with Betaflight associated with an ESC 4 in 1 of 5A BLheli_S and DShot600. It pilots 1202 to 8700KV brushless motors for 2-inch three-blade propellers. Everything is fixed on a carbon frame which seems quite resistant.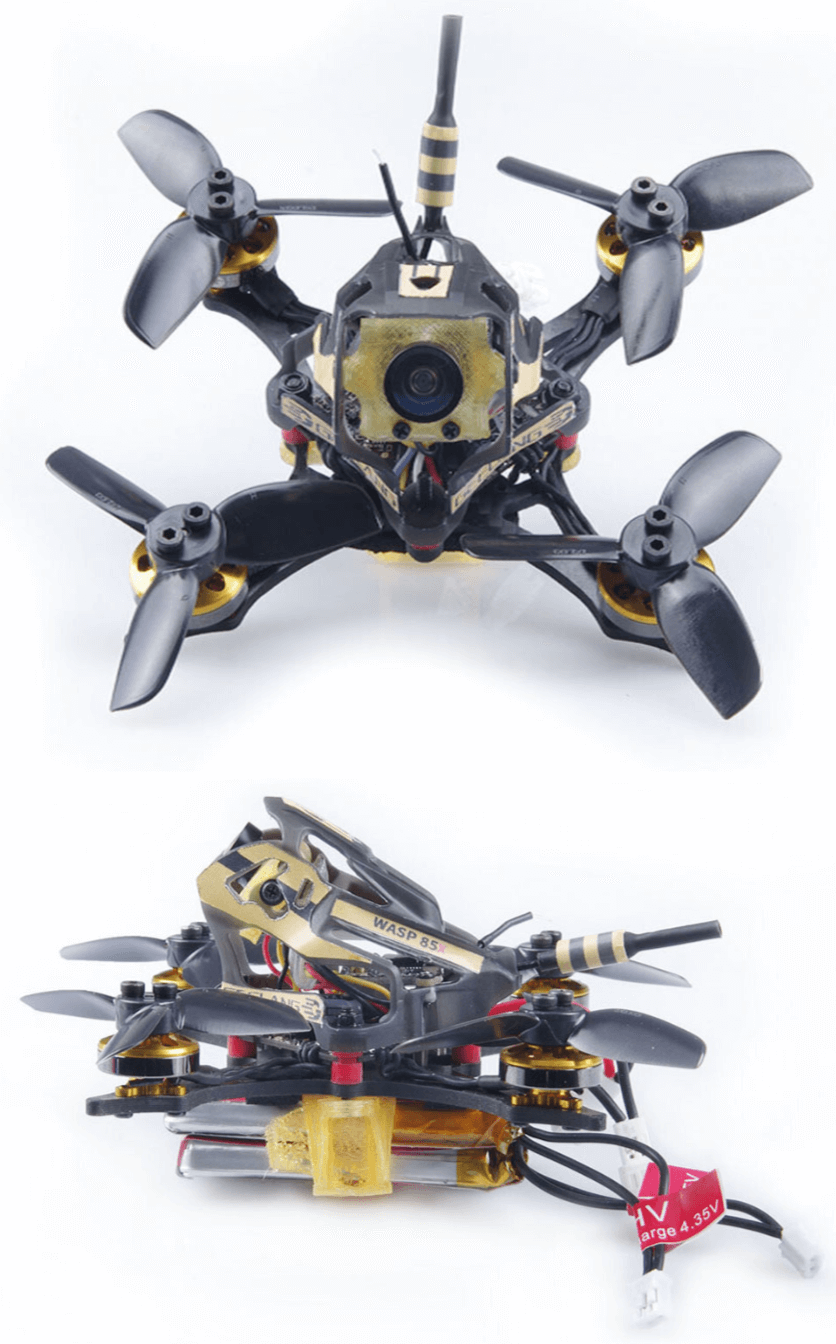 It's housed in the central pod. The FPV camera is a GL950Pro 800TVL mounted on a TPU support, whose image is transmitted by a 5.8 GHz video transmitter compatible with 40 channels, with a power of 25 mW (the maximum allowed in France) to 200 mW, with a dipole antenna. It is adjustable via the radio control and the OSD in SmartAudio. The device weighs 41 grams without the battery. Or rather the batteries, since the Wasp 85X is designed to hold one battery, for 1S, or two batteries simultaneously, for 2S, with 2 PST PH2.0 connectors. With the 2 batteries, the weight in order of flight is 58 grams. Geelang provides 4 LiHV 1S 4.35V of 300 mAh 30C in the box.
The new GEELANG WASP 85X Racing Drone leaves the choice: no radio receiver, or an AC900 (S-FHSS), a DSMX compatible, a Flysky AFHDS 2A compatible, a FrSky XM+, a FrSky D8 compatible, a TBS Crossfire Nano…