GMK NucBOX MINI PC With Intel Celeron J4125
The GMK NucBox is very similar to the Chuwi LarkBox: Same tiny format, same connectors and same internal components. What changes? The shell and especially the way of marketing the object.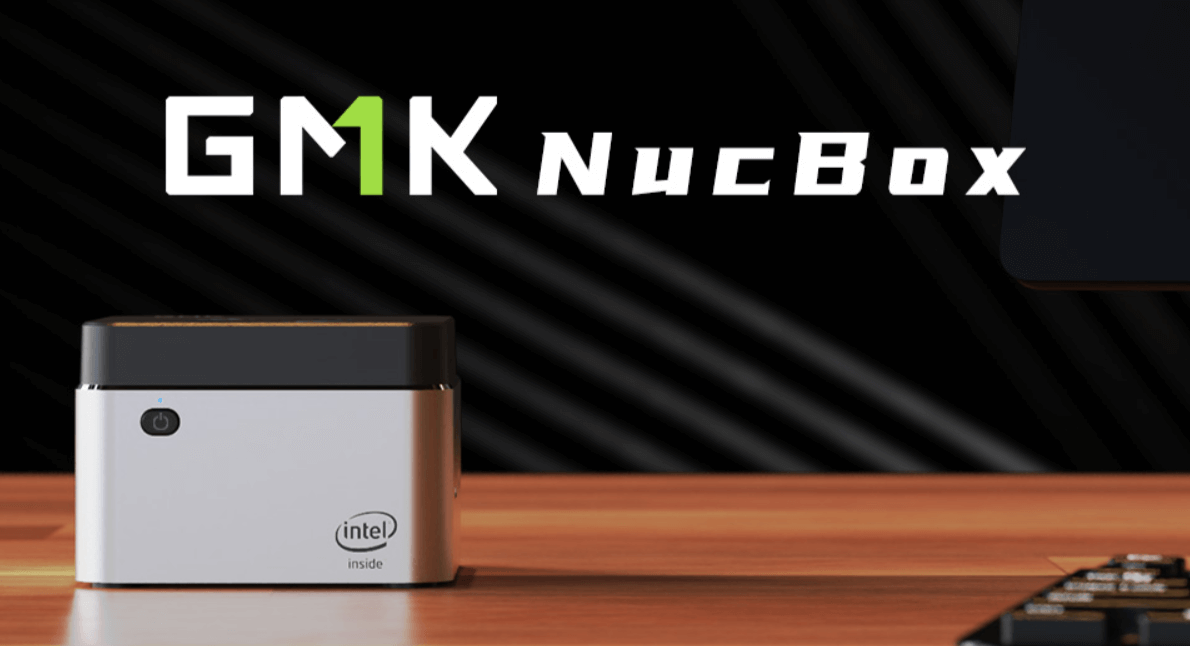 The GMK NucBox is therefore a MiniPC of 6.2 cm wide as well as deep for 4.2 cm thick. A very small object thus which recalls the Larkbox in its dimensions. The machine of Chuwi displays 6.1 cm side by 4.3 cm high, we are in very close characteristics.
But what most makes the chip stand out are the hardware characteristics of the machine: Both of them are equipped with an Intel Celeron J4125. A quad-core, quad-threaded processor clocked from 1.8 to 2.5 GHz associated with an Intel UHD 600 graphics circuit.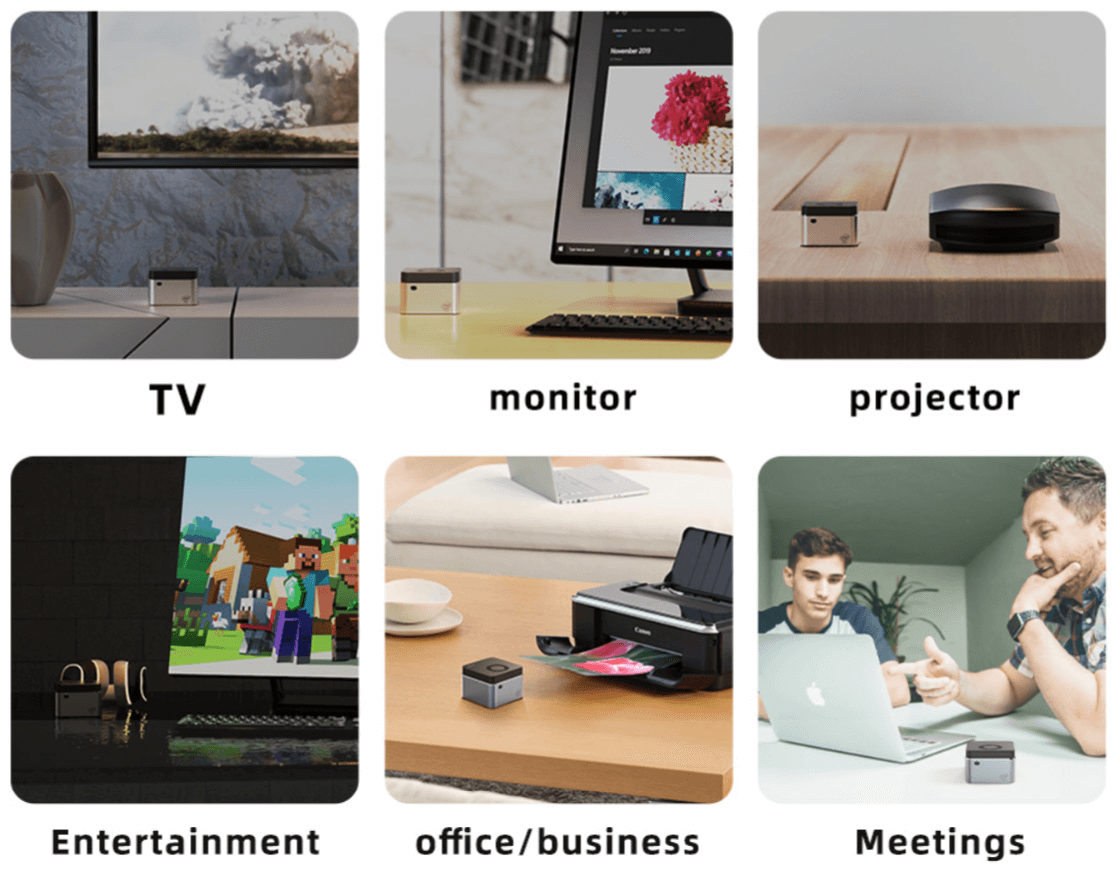 On the GMK NucBox it will be associated with 8 GB of dual channel DDR4 RAM. A welded memory and therefore not evolutive. The storage will be provided by a 128 GB SSD M.2 SATA 2242. The Wifi chip is an Intel 7265AC which will propose a Wifi6 network and Bluetooth 4.2… On the Chuwi machine, we find similar components with a small difference, the LarkBox is delivered with only 6 Go of ram.
The examination of the connections finally convinces us: The GMK NucBox offers at the back two USB 3.0 Type-A ports, a USB Type-C port for the power supply of the machine only and an HDMI 2.0 output. On the right side of the machine there is a jack port combining headset and microphone and a MicroSDXC card reader.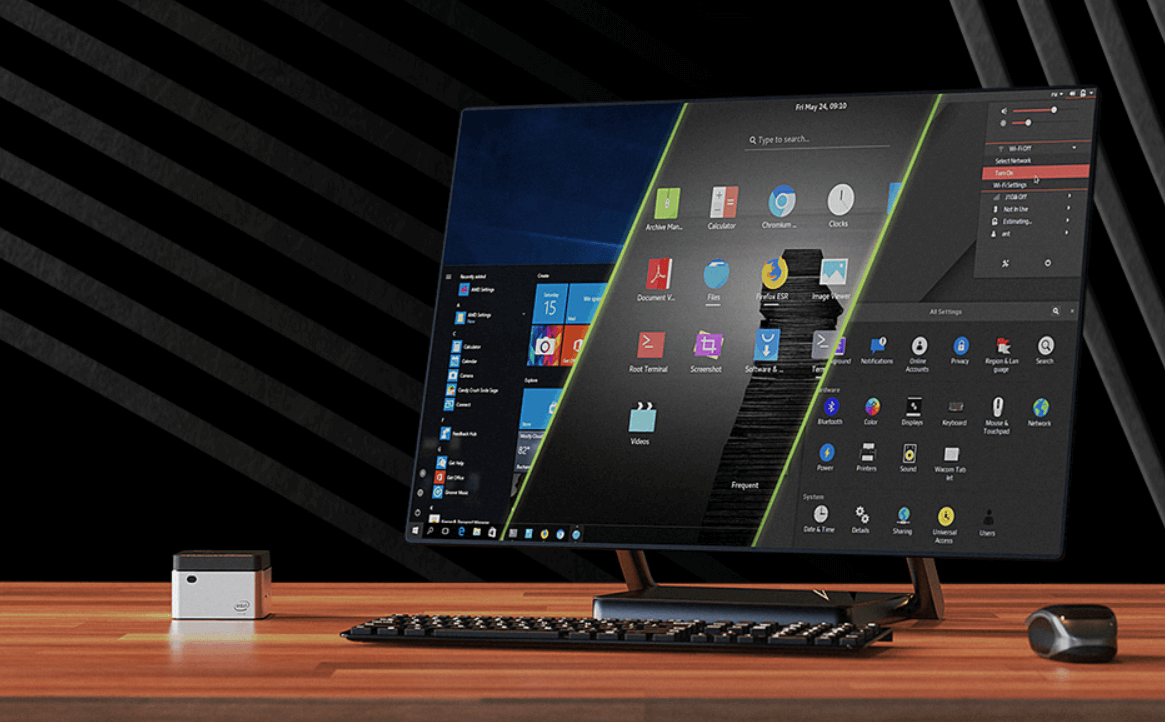 Exactly the same equipment as the Chuwi LarkBox. And when I say exactly it is that the connectors are placed in the same place on both machines which means that it is the same motherboard, from the same manufacturer, simply implanted in different boxes.
An examination of the front panel shows that the start button is positioned identically on both chassis. The GMK NucBox is also actively ventilated. The 10 watts TDP of the processor are covered by a metal block – probably aluminum – which is cooled by a fan.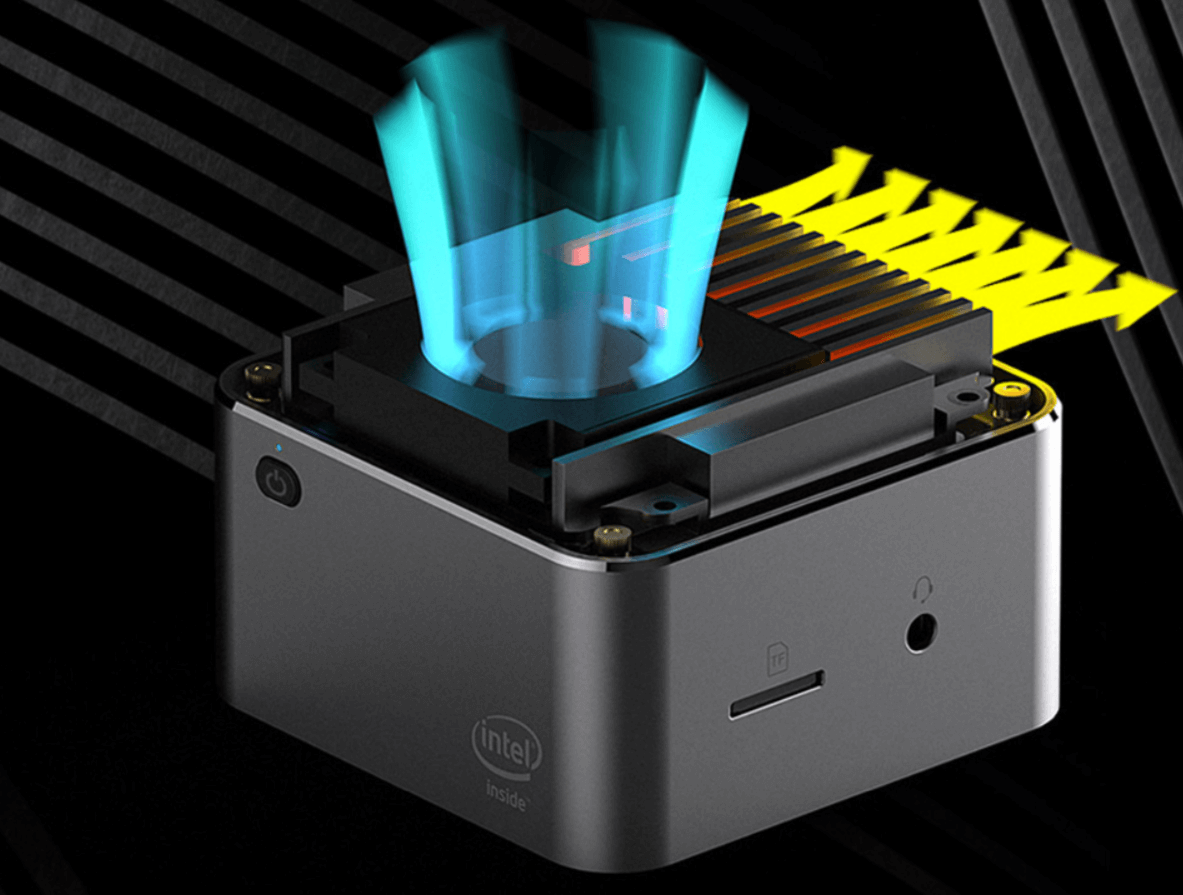 This engine will offer a rather varied set of classic skills: Office and web of course, but also multimedia with a perfect support of UltraHD via its HDMI 2.0 socket and its video chipset. It will also be able to perform image retouching and only real time applications will scare it a bit: no 3D pro rendering or 3D video game for this MiniPC. A defect that will be compensated by old or 2D games. This type of machine is perfectly able to drive a Windows 10 or a Linux every day and to replace an older PC for web or office use. With the big advantage of a ridiculously compact chassis of 0.16 liters and a very low power consumption compared to a conventional PC power supply.