Hawkeye FIREFLY 7SE Voice Control Action Camera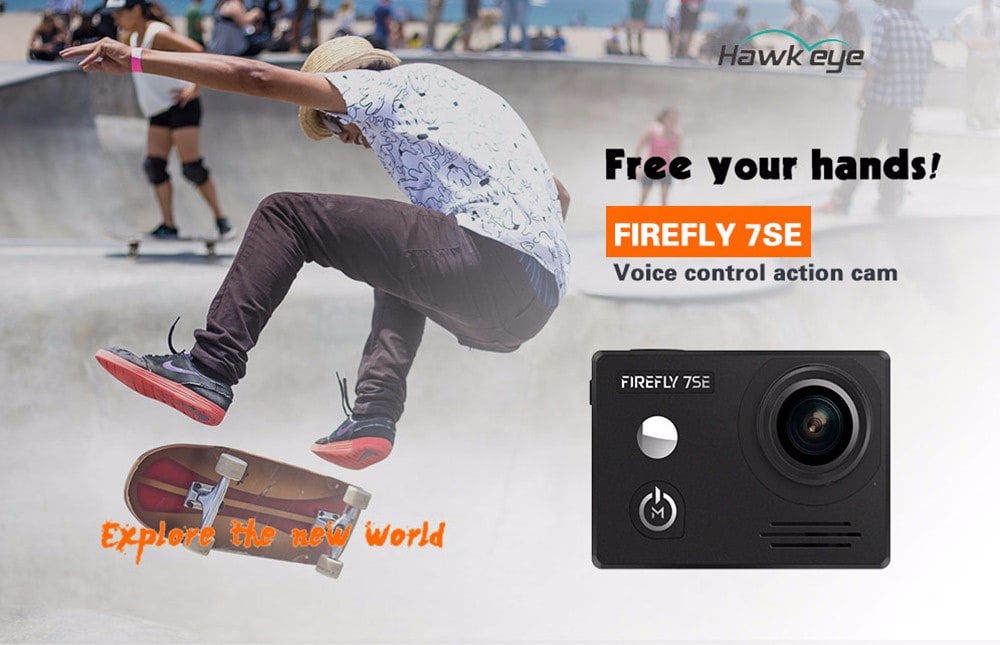 Just a few years ago, a device called the "action camera" appeared on the mobile market, and even now millions of people use the gadget. Many manufacturers have already released action cameras of their own production, so that's why Hawkeye decided to join them.
Its action camera was called Hawkeye Firefly 7SE. It has a stylish rubberized body in black. This device is perfect for fans of outdoor activities and sports.
The Hawkeye Firefly 7SE include MSC8328Q + OV4689 processor, support for memory cards up to 64 GB, 2-inch LCD display with a resolution of 320×240 pixels, a battery capacity of 1200 mAh, which provides 90 minutes of battery life.
As for the camera itself, its size is 12 megapixels, the viewing angle is 120 degrees, the video resolution is 1080p (60fps), 2.5k (30fps), 2160p (24fps), 720p (120fps).
Dimensions of the device are 26.00 x 13.50 x 6.50 cm, and the weight is only 62 g. Action camera Hawkeye Firefly 7SE has already appeared in the flash sale for $79.99.