HTRC T400 Pro DC 400W AC 200W 12AX2 Lipo Battery Charger Discharger for LiPo LiHV LiFe Lilon NiCd NiMh Pb Battery
The T400 Pro is a charger capable of charging 2 batteries simultaneously. What sets it apart from the competition? It's a fully integrated charger! No need for a separate power supply, the 220 V transformer is inside the case. You can choose a European (or UK, or US or Australian) plug when ordering. This power supply allows you to enjoy 2 x 200 W. You can also power the charger with a battery via an XT60 connector. The charging current can vary from 0.1 A to 12 A. A built-in fan regulates the temperature. Note that the charger has a switch.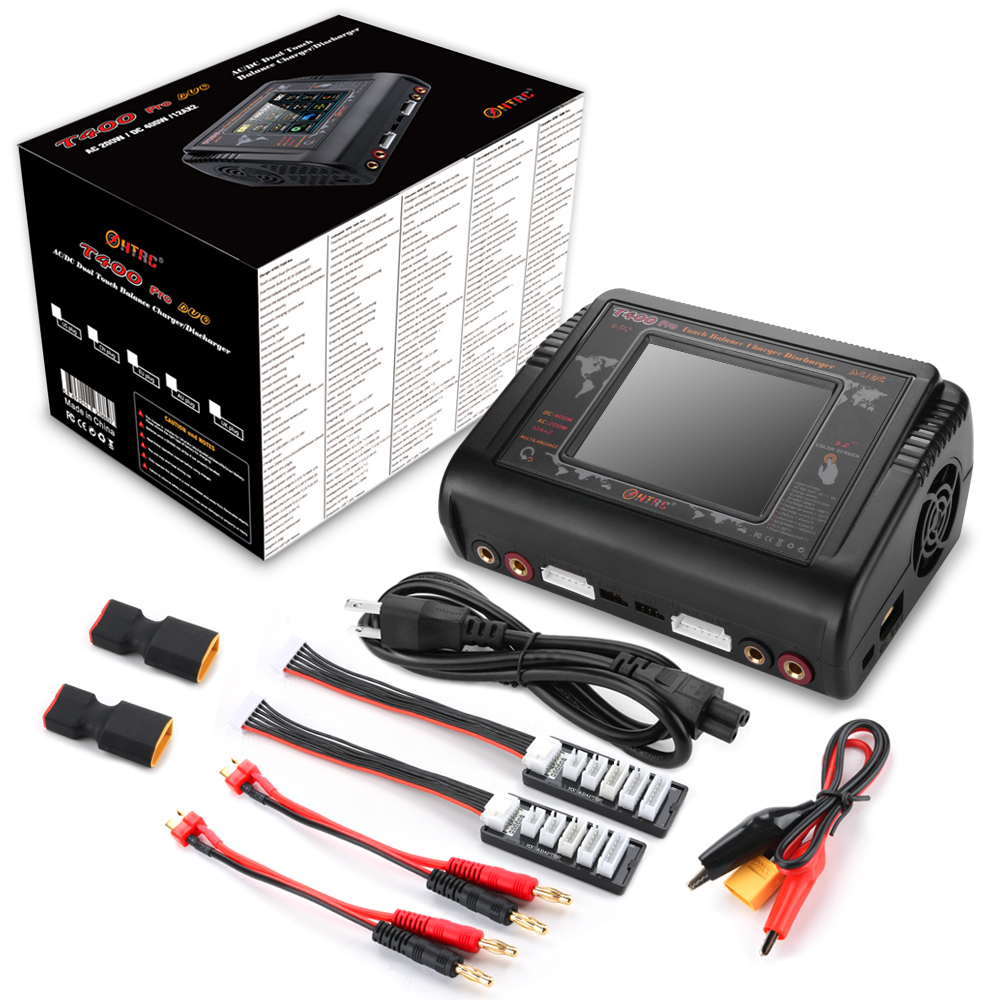 On the front panel there are two balancing extension sockets (2S to 6S) and two Banana Plug to Dean T sockets, and two Dean T to XT60 adapters. Settings are made via a 3.2-inch colour touch screen. The two simultaneously charged batteries can be charged at different settings. The battery types supported are Lipo, LiHV, LiIon and LiFE in 1S to 6S, Pb in 2 to 20 V, NiMh and NiCD in 1 to 15 cells. The price? The HTRC T400 Pro is available for pre-order at $129.99 from Banggood, with availability from August 9, 2020.