HUAWEI MateBook X Pro Laptop 8GB Fingerprint Recognition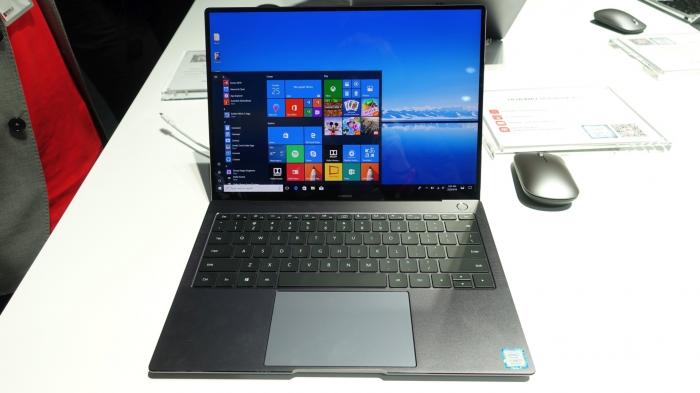 The MateBook X Pro is much better than Huawei's first notebook attempt. The practical 3:2 display has a larger and higher resolution, the processor faster, the cooling better. A curious feature is the fold-out camera in the keyboard.
The MateBook X Pro is Huawei's second Windows notebook, it comes with faster CPU and a GeForce-GPU, higher resolution and has been improved in many areas compared to the smaller MateBook X.
More of everything
The display, which has grown to 13.9 inches, maintains an aspect ratio of 3:2. The screen has exactly 3000 × 2000 pixels, which results in 260 dpi pixel density. The IPS shade covers the sRGB color space and should reach 450 cd/m² and a contrast ratio of 1500:1. The display takes up only over 90 percent of the front surrounded by a thin frame; when first tried it impressed.
Eighth-generation Intel Core i processors are also new. The Core i5 and Core i7 are supported by a GeForce MX150 with 2 GB video RAM, which is mainly suitable for video acceleration. The cooling uses the same passive melting process as the MateBook X, but is supplemented by an urgently needed fan. The predecessor throttled considerably under continuous load. Depending on the model, there is 8 to 16 GB RAM and an SSD with 256 or 512 GB capacity.
Camera in the keyboard
There are also many new features on the keyboard. It is now protected against liquids and back lit. In the power button there is a fingerprint scanner, with which the notebook can be switched on and unlocked in one go. The webcam cheated itself between the function keys: If you press the inconspicuous button with the camera symbol, it pops out at this point. The perspective is similar to that of the Dell XPS 13, but there are no secret viewers.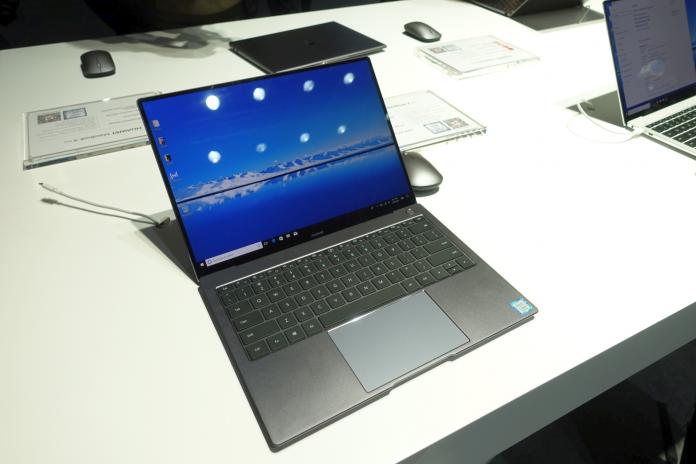 The metal housing is a little thicker at 14 millimeters and a little heavier at 1.3 kilograms. With the 13-inch class, it no longer quite keeps up, but is still slim. The 57-watt hour battery lasts up to 15 hours while surfing the web and is charged via a USB Power Delivery power supply at the USB-C port. In addition to the two USB C sockets with Thunderbolt 3, there is also a classic USB A connector and a headphone jack on the case. A card reader is missing. Four microphones should improve communication with Windows 10 and Cortana, four speakers should produce a good sound.