AR Printer Original Huawei Portable Photo Printer
Recently, Xiaomi and Huawei suddenly became interested in portable photo printers at the same time. They all released their related products and started crowdfunding.
Huawei's portable photo printer was announced at the recent nova 4 new product launch conference. The compact body is similar to a charging treasure. Based on Zink inkless printing technology and Bluetooth connection, the transmission speed is about 10 seconds, and the printing time is about 1 minute. Support Huawei Share one-click printing (no need to install APP at this time).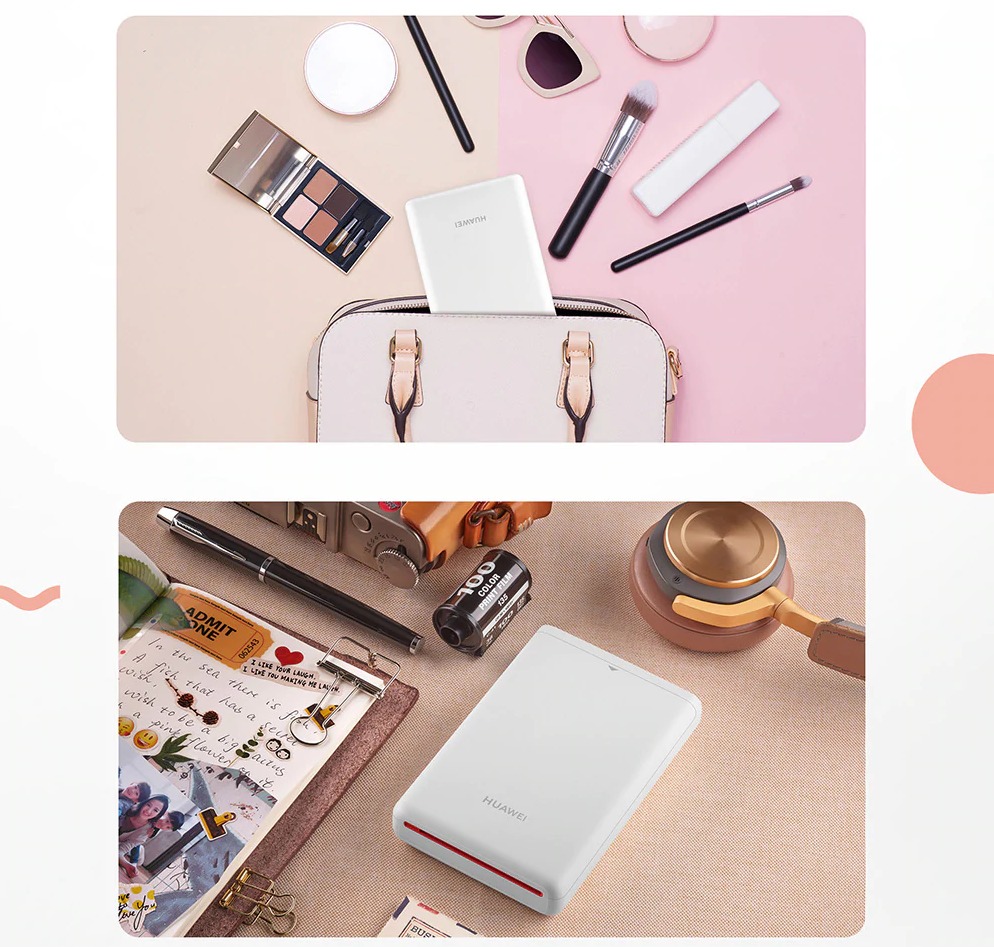 Huawei Portable Photo Printer has a carton capacity of 10 sheets. It can print many kinds of certificates, such as small one inch, one inch, big one inch, small two inch. It also supports DIY business card printing with various templates. APP also has built-in photo editing function.
Interestingly, Huawei's portable printers also support AR photos, just print out the video keyframes and scan the photos to play AR videos. The battery capacity is 500mAh, and you can print 23 photos at a time.