Hubsan H117S Zino 4K UHD Camera 3-Axis Gimbal RC Drone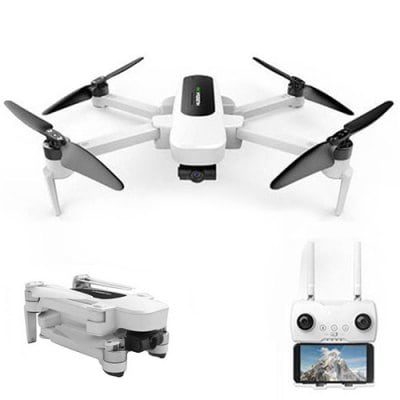 The company Hubsan produces the latest drone from the affordable and high-quality price segment – this is the model Hubsan Zino. In the quadcopter, they used a folding design, making it convenient and compact for storage and transportation, the 4K camera was installed on a 3-axis gyroscopic gimbal, which made it possible to achieve a smooth and clear picture without shaking and fluctuations in the frame, be able to fly as much as 2.5 km! This quadcopter will be the best choice for amateur shooting high-quality video and photo images on trips and in nature with friends. And even if you are new to this business, you can quickly learn how to fly, because quadcopter has everything you need for a simple and safe flight.
H117S Zino – new high-quality model from the affordable price segment from Hubsan. The quadcopter has a folding design that made it convenient and compact for storage and transportation. The camera with a resolution of 2.7K on a 3-axis gyroscopic suspension, allows for a smooth and clear picture, and now the flight range is as much as 2.5 km.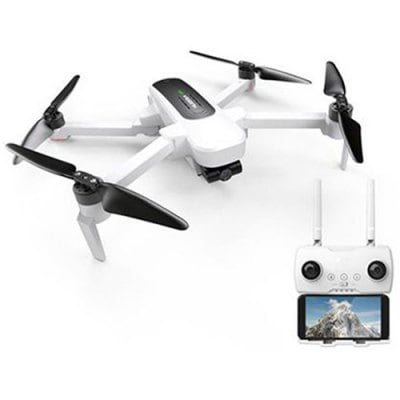 Hubsan H117S Zino has absolutely everything in order to become a full-fledged flagship! The product is delivered in a fully assembled and customized form. Power plant drone – powerful brushless motors and reliable speed controllers. The quadcopter can develop high vertical and horizontal speeds (the maximum horizontal speed is 60 km / h), while the flight will be absolutely safe and predictable, thanks to the accurate GPS module, barometer and 6 axial gyroscope. You can arrange flights even in windy weather!
Hubsan Zino H117S is one of the best (to date) amateur-class quadrocopters for shooting high-quality photos and video. It is quite easy to master piloting the drone (there is a special level for beginners), and the package includes everything that is needed – the drone itself, a convenient control panel, a large-capacity battery and a charger. You only need to charge the battery!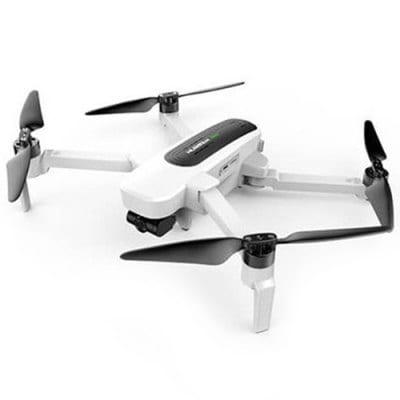 Flight time quadcopter – 20 minutes. That's enough for you to fully charge the battery with a capacity of 3100 mAh. The battery, as well as the charger for it are included in the package. The drone is equipped with a 2.7K camera and a 3-axis hanger. Gyroscopic suspension provides a clear and smooth picture. Video broadcast in real time on your gadget is implemented at a frequency of 5.8 GHz. High frequency allows you to transmit video in excellent quality and without loss.
The control range of this model is about 2.5 kilometers! Radio equipment works well, without failures and interference. And even if you lose the signal, you do not need to worry about the fate of your drone – it will automatically return to the starting point. You can also return it yourself by pressing one button. In addition, there is an automatic start. When starting a flight, you can install the copter as you wish, the built-in function Headless Mode will orient the drone relative to the position of the control panel.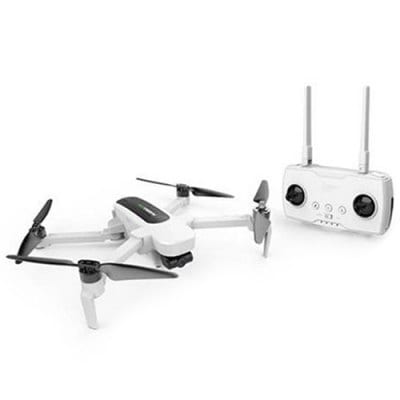 PANORAMA
With the new Zino H117S, you will get the best experience with a unique design. Just press one key on the remote for 4K shooting with automatic recording and 360 ° rotation.
TRACKING BY OBJECT
Who will help you keep your journey if you went alone? Use the tracking mode for people or animals, objects. Mark the object and Zino will be able to automatically move and keep the target in the frame. Zino will be your operator for important moments!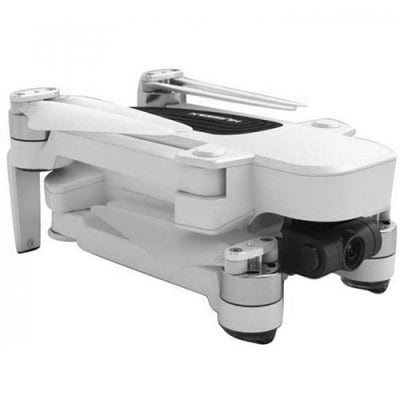 POINT POINTING MODE
Zino will follow a straight line with a designated angle and in the direction you choose. Video and photo controls are available while driving a drone.