Huion H610 PRO V2 Graphic Tablet 8192
The Huion H610 Pro V2 is an updated model of one of the most popular graphics tablets on the market. The last generation H610 Pro is one of the most popular and sold models of Huion since its entry into the market, now it has received an update H610 Pro V2, which in many aspects is better than the previous model!
Pen tilt function
A passive pen with tilt function supports ±60 levels of tilt recognition, which in turn provides the feeling of a real brush. You can enjoy a real sense of writing and painting.
The pen does not require charging
The PW100 is a stylish pen without a battery. Thanks to EMR (Electromagnetic Resonance) technology, you no longer have to worry about the battery running out of power at the wrong time.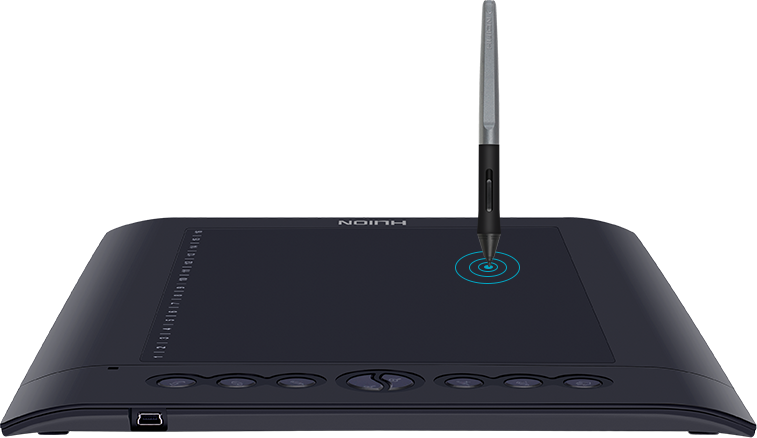 Quality materials
The new feather has silicone inserts that allows you to comfortably hold it in your hand, preventing slipping, and its tip is very strong and durable. The body of the graphic tablet is made of high quality material, the texture of which is similar to paper and scratch-resistant.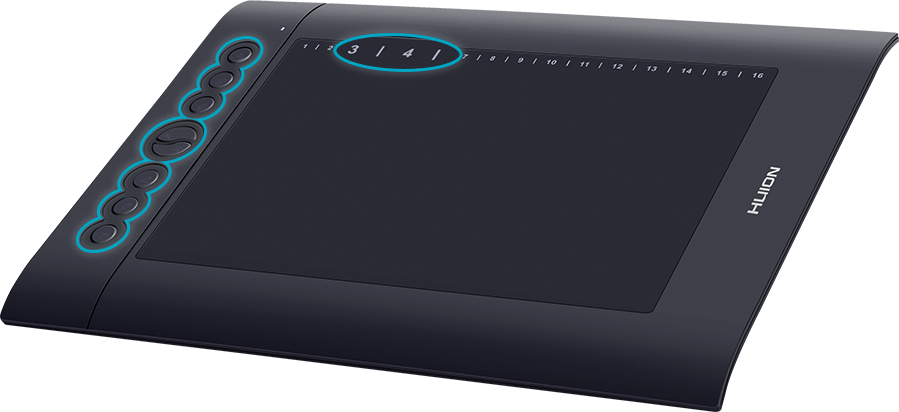 High accuracy
8192 level of sensitivity to pen pressure, reading height 10 mm, resolution 5080 LPI plus 233 PPS reading speed, which allows you to feel both high accuracy and excellent control in operation.
All in your hands
The graphics tablet has 8 express shortcut keys on the left side of the tablet and 16 soft keys in the upper part of the active area, as well as two buttons on the pen. You can configure any functions on each of the keys at your discretion in the interface of the tablet driver.

Compatibility
The Huion H610 Pro V2 is compatible with Windows (Windows 7 or newer) and MacOS (MacOS 10.12 or newer), as well as compatible with mainstream software such as Adobe Photoshop, Clip Studio, Krita and many others. This tablet is well suited for drawing, editing photos and videos, design and for many other applications of digital art.