Huion KAMVAS Pro 13 GT-133 Graphics Drawing Monitor
The new upgrade of the model Huion KAMVAS Pro 13 GT-133 received an induction knob that does not require charging, reacting to tilt with a quick transition button from the brush mode to the eraser mode and back, sensitivity at the 8192 level. Otherwise, all the characteristics are the same as the KAMVAS Pro model.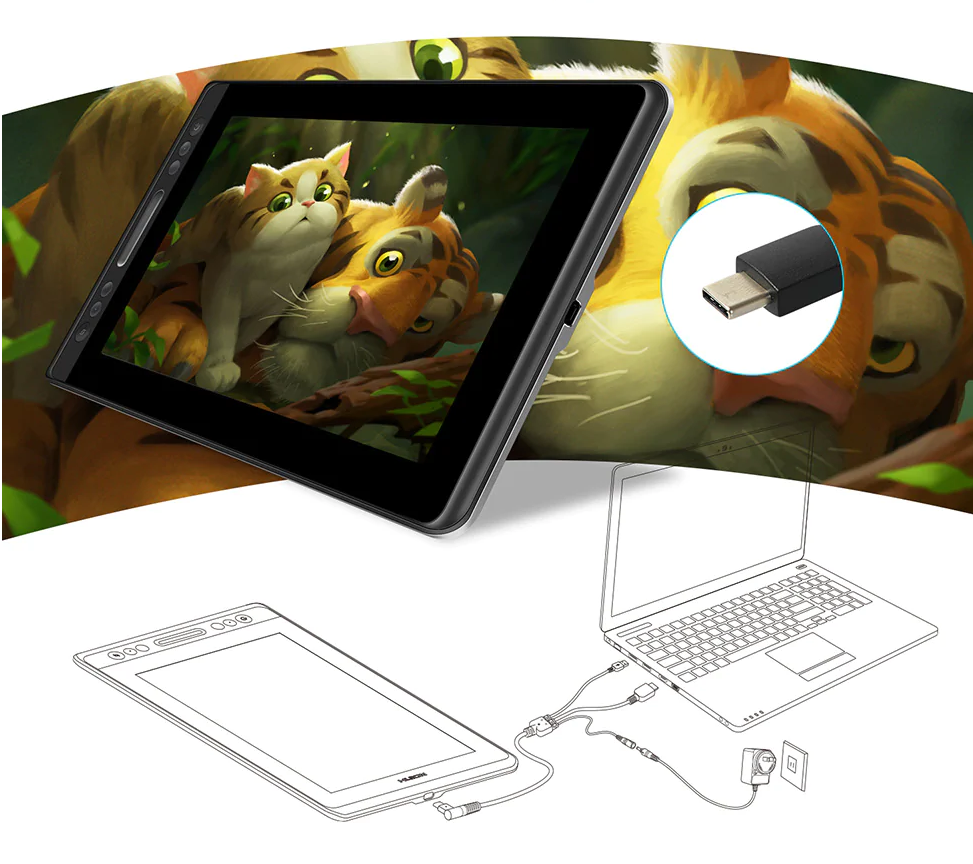 The Huion KAMVAS Pro 13 GT-133 is one of the best-selling tablets, with a large active area of ​​10 x 6 inches, a resolution of 5080LPI, 233RPS interface speed and 2048 levels of pen sensitivity. Full control of the thickness, transparency and color of the lines. This will help to perform the most difficult tasks in design, drawing, retouching, etc.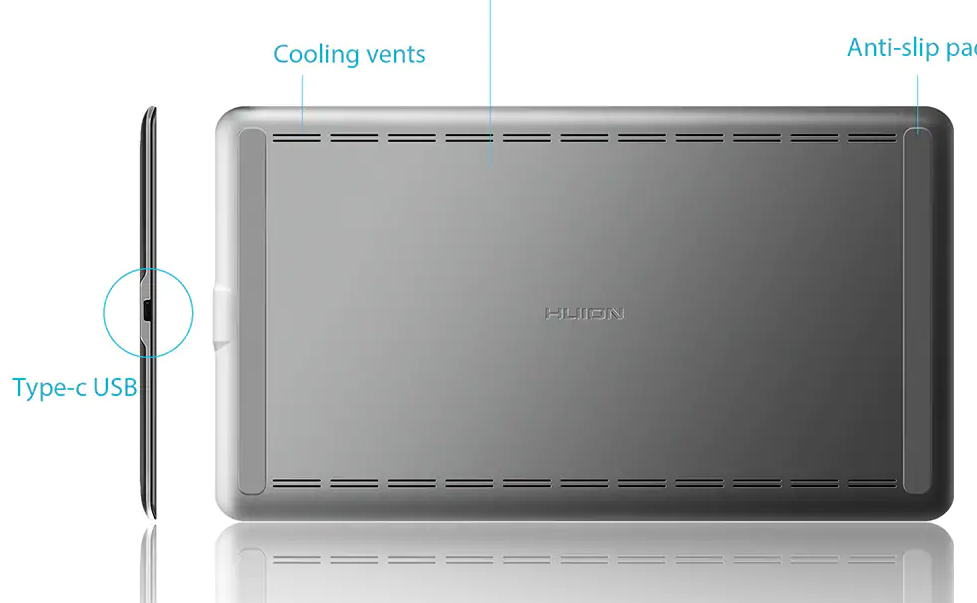 8 express keys on the left and 16 programmable keys on the top of the tablet, allow you to adapt the tablet for any software, to increase the speed and efficiency of work. Adapted for working with right and left hands.