HYSTOU H2 I3 5005U Mini PC
Yesterday we introduced a preliminary version of the MINI PC HYSTOU H1. In less than 24 hours, we brought its upgraded version of H2. I especially like the light blue version of H2 because it has a strong literary atmosphere.
A great offer has appeared in the shop Gearbest.com – a new mini-PC HYSTOU H2 in its top version with 8 GB of RAM and 256 GB of SSD is sold at a significant discount, just for $209.99. The new HYSTOU H2 is based on the Intel Core i3-5005U CPU Dual Core processor, which allows you to run Windows 10 without any problems and run all kinds of programs, thanks to good overall performance.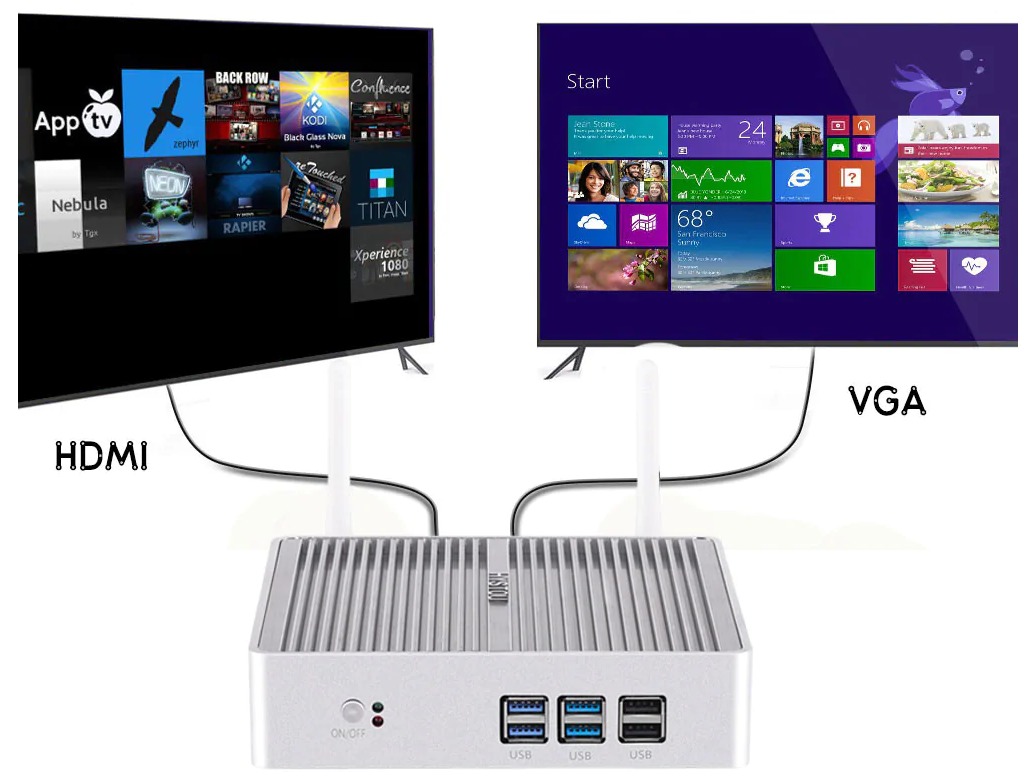 In addition to the new processor, the new HYSTOU allows you to easily expand its file storage due to the presence of 2.5-inch bay, and also has a double output HDMI, with which you can mount the system from two monitors.

The MiniPC HYSTOU H2 includes a 2.6 GHz Dual Core Intel Core i3-5005U processor and an 800 MHz Intel HD Graphic 5500 GPU. To cool this processor, a built-in fan is built in that turns off when the processor is running at maximum power. The proposed version offers 8GB of RAM for DDR3L and includes a 256GB MSATA solid state drive. There is also a free bay for 2.5 SATA3 drives.

On board there is also a network module with dual-band WiFi and Bluetooth 4.0. On the front panel there are 2 USB 3.0 ports and an audio jack, on the side there is a microSD card slot, and on the back there are 2 USB 3.0 ports, a gigabit network port and a pair of HDMI 1.4 ports.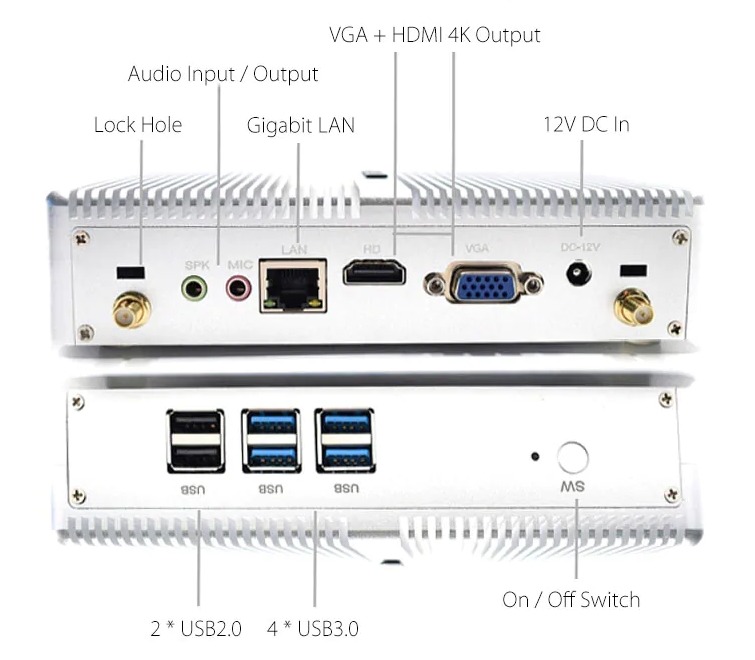 You can now buy a HYSTOU H2 Mini PC with 8GB/256 GB of memory at Gearbest.com for $299.99, including free shipping.