HYSTOU P12 Intel Core i5-8250U 3.4 GHz 8GB/256GB 4K Fanless Mini PC
This new Hystou P12 MiniPC looks like many others currently on the market. It includes an i5-8250U core that is very present in a wide range of laptops. A very capable processor with 4 cores and 8 threads oscillating from 1.6 to 3.4 Ghz and embedding 6 MB of cache memory. This chip offers an Intel UHD 620 graphics circuit and allows many uses ranging from office automation to photo editing, including a little recent play in light finishes and very efficient navigation.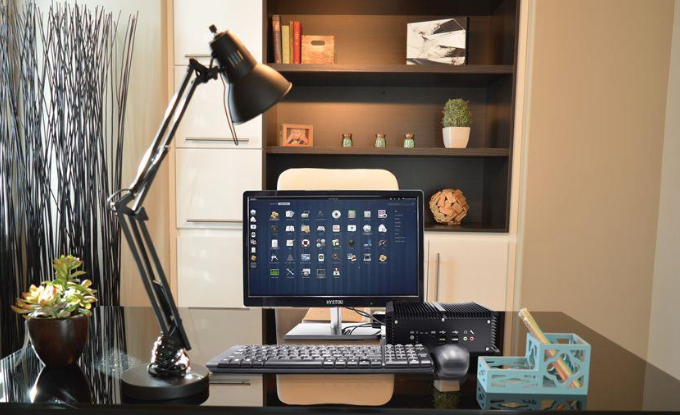 The I5-8250U core has the particularity of being designed for the ultraportable world and therefore delivers only a low TDP. With only 15 watts, it can be easily dissipated by the metal case chosen by the brand. The Hystou P12 takes advantage of its chassis to dissipate the heat released by the processor. In contact with the metal, the chip is cooled by a heat exchange with the ambient air. The fins offered by the housing increase the surface area for exchange with the air and thus make it possible to offer a machine totally devoid of mechanical parts. This means, in principle, completely inaudible operation and no risk of dust accumulation.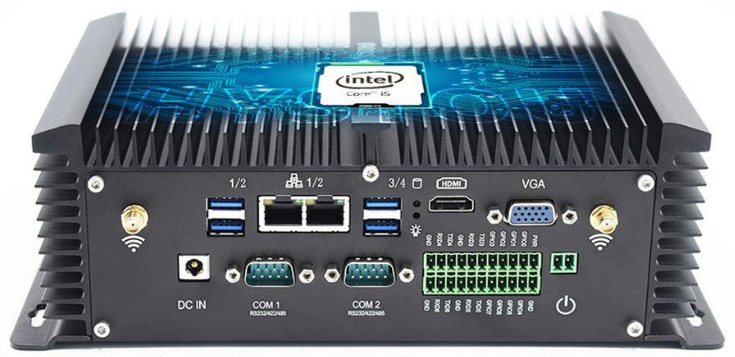 The chassis has a special shape so that it can be easily attached to a support. Vertical positioning will improve heat dissipation through the fins.
The Hystou P12 is equipped in this configuration with 8 GB of RAM mounted on two DDR4 slots. As the processor is compatible with up to 32 GB of dual-channel memory, it will be possible to easily increase the embedded RAM. Storage is deployed on two supports. An mSATA format for an SSD directly on the motherboard and a classic format 2.5″ SATA III to add a mechanical disk or a second SSD. The Wifi5 network is provided by a standard PCIe format card, connected to two removable external antennas.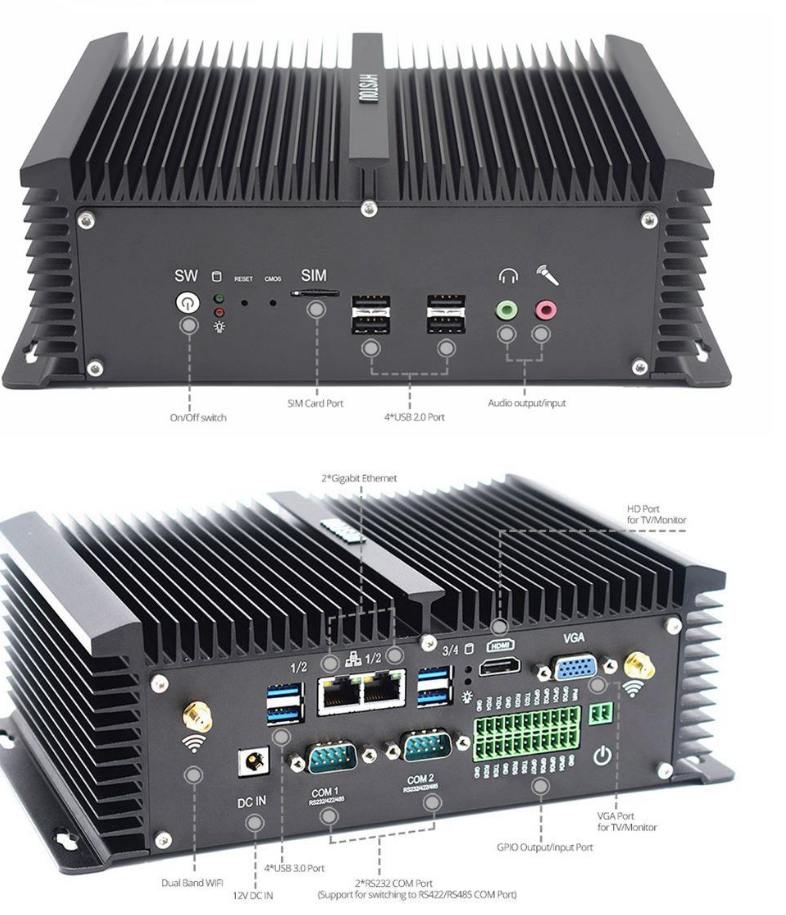 The connectivity is very complete, the particular format of the Hystou P12 is intended above all for industrial use, which allows you to benefit from a rather beautiful configuration of ports. On the front, it's rather sober with an ignition button1. There is a SIM port but it is not indicated in the documentation. It is possible that it is present and that a change of Wifi card for a 3G/4G module is possible. Then 4 USB 2.0 Type-A ports with 2 standard 3.5 mm jack sockets for headphones and microphone.
On the back side, it's much more exotic. On both ends, the removable antenna sockets of the machine are found. Then from left to right, the first two USB 3.0 Type-A ports, a break laid by two Gigabit Ethernet ports (Intel I211) before finding two additional USB 3.0 ports. An HDMI for a first video output and a VGA for a second screen. On the line below, the power supply, then two COM ports and finally a green panel of inputs and outputs. This panel is not documented but seems to offer a classic power supply and GPIO.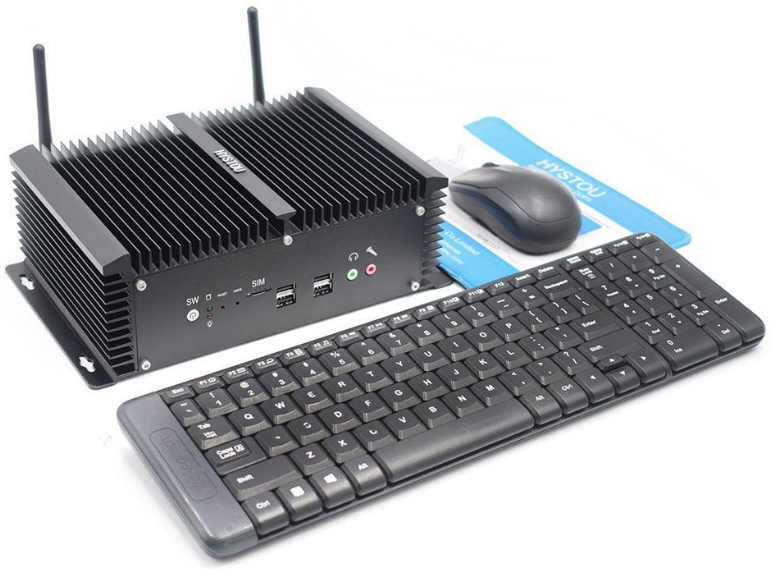 The entire aluminium frame measures 15 cm deep, 22.4 cm wide and 8.1 cm thick. It weighs 1.5 Kg. It comes with a power supply unit but without an operating system. The brand indicates support for Windows and Linux and I suppose the circuits used are indeed quite standard.