Icewheel A10 Sports Version 7.8Ah Battery Smart Folding Electric Bike
Especially in these summery temperatures you have to be economical with your energy. If you still want to be quite fast on the way, you can get the Icewheel A10. With 3 usable modes you can drive via muscle power, assisted or completely motorized. The power provides a 350W strong motor with a maximum battery charge of 40km or in support mode should reach up to 80km. The maximum speed is 30 km/h (depending on weight and distance) The foldable bike you can get from $499.99 on Gearbest.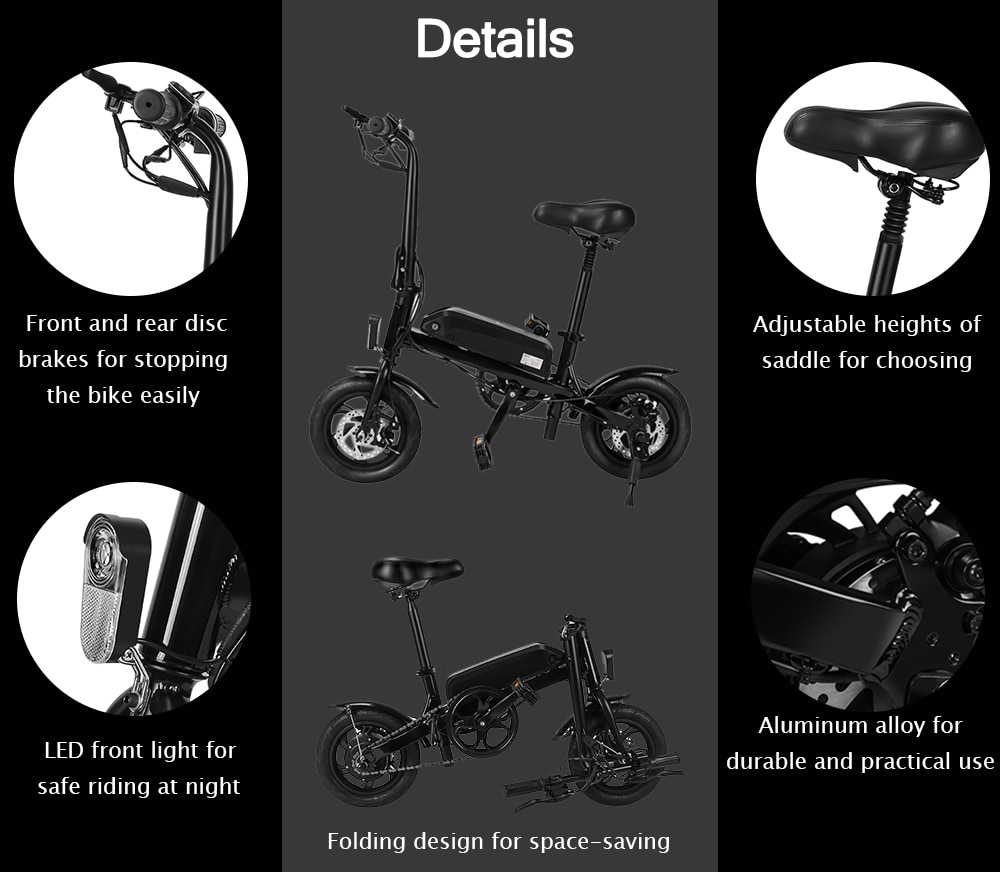 The foldable, electric wheel is 105cm long and with fully extended handlebar 60cm high, the seat height is max 75cm. With about 15kg it is not a lightweight, but remains in a portable frame.
The 12-inch tires of Icewheel A10 can be driven up to 30km/h, depending on the weight of the driver (120kg maximum) and the surface used. This is ensured by the 250-watt motor which reaches a range of up to 40 km (pure electric mode ) or 80 km ( supporting mode ), depending on the mode used. The also responsible battery offers 280.8Wh / 7.8Ah. A full charge takes probably 3 hours. Of course, those who pedal on their own can also drive indefinitely, depending on endurance.