iFlight iH2 HD 2Inch 120mm Wheelbase 4S Whoop BNF w/Caddx Vista Digital HD System FPV Racing RC Drone
The iH2 of iFlight is a nano racer that dates from the end of 2018. So much to say an eternity in the racers universe! The device is updated with an HD version based on DJI's Digital FPV System, in its Caddx Vista version. To tell the truth, the only thing it has in common with the original version is the name and size of the propellers. The rest of the structure has been redesigned for a longer shape. This allows the Vista block to be placed at the front, the flight controller and the ESC at the rear. The arms are 2.5 cm thick, and the engine to engine diagonal is 12 cm.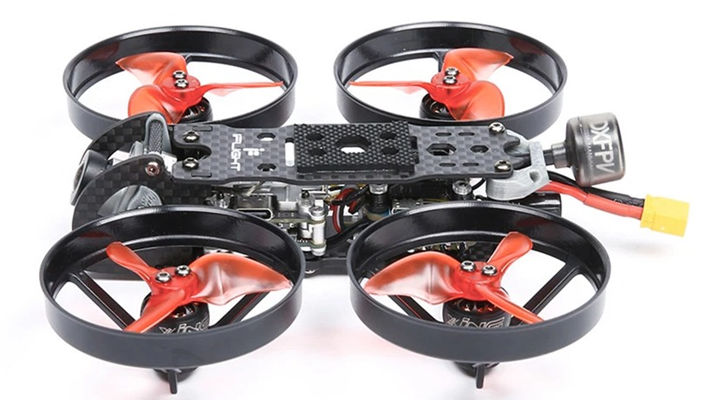 The unit weighs 126.5 grams without battery. It is powered by a SucceX-E mini F4 flight controller flashed with Betaflight associated with a 35A ESC 4 in 1 BMheli_S. It is powered by brushless Xing-E 1204 to 4500KV motors for Emax 3-blade 2-inch propellers, or 2.5-inch by removing the factory installed propeller guards.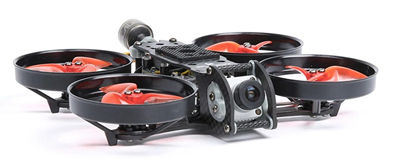 The camera is DJI's camera, associated with the Caddx Vista component which takes care of sending the video return to a DJI headset. Vista also allows the radio link if you have a DJI radio control. Otherwise, you need to add a radio receiver. iFlight offers pre-installed versions with an R-XSR or XM+ from FrSky, or a Crossfire Nano from TBS. There is no battery supplied with the device. iFlight recommends a 4S of 450 mAh, for an estimated autonomy of 4 to 5 minutes. iFlight's iH2 HD is available for $289.99.